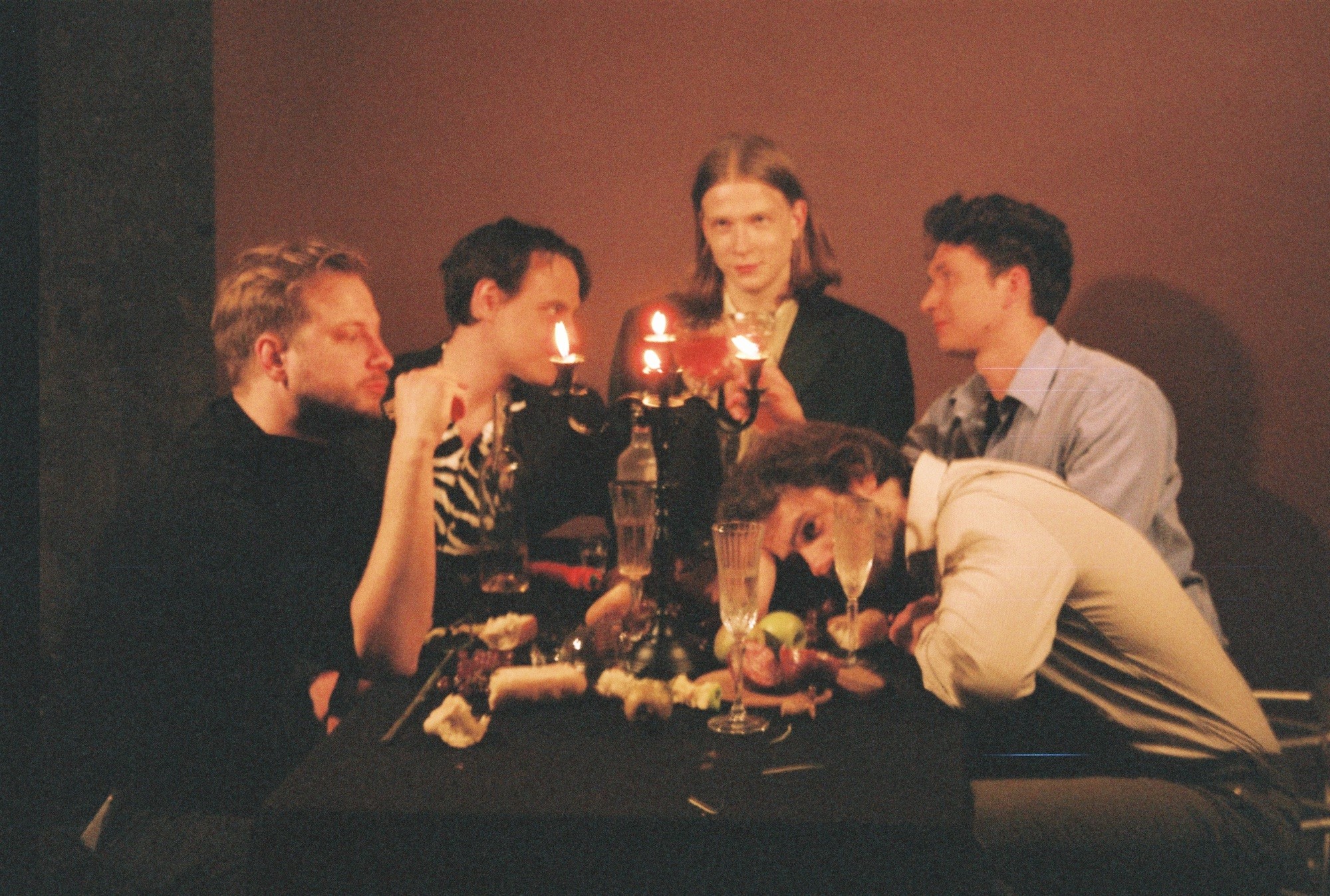 About
File under
Shame, Temples, King Gizzard & The Lizard Wizard
Free style
A mind-bending mix of urgent guitar sounds, electronic blips and feverish poetry
" Small town boys move to the city and take it by storm, breaking hearts and leaving no stone unturned "
One of the most exciting alternative bands around, Abudu formed in 2015, firmly putting their hometown of Šakiai (population – 6000) on the Lithuanian rock map. It's a bit of a cliche to mention it, but the fact that Abudu were formed in this small town still turns heads. "It's almost impossible to find like-minded people and form a band of this kind in that place. I know, because I've tried," well-known Lithuanian comedian and music aficionado Paulius Ambrazevičius once said.
Quickly building up a dedicated fanbase online, Abudu released their debut album 'Akys žvyro pilnos' (Eyes Full of Gravel) in 2017. Even before that, they landed a warm-up gig with Finnish maverick Jaakko Eino Kalevi. Critics agreed it was a hit and miss affair, but showcased great passion for experimenting with sounds and lyrics.
From square one, the music was impossible to pigeonhole – a weird and interesting mix of psychedelic rock and electronic sounds. Whatever the music hacks had to say about it, Abudu were selling out shows in Lithuanian's biggest cities, and the interest has been growing ever since.
2020 was a big year for Abudu – the band released their sophomore album 'Gaisras' (Fire), which has already been described as one of the best alternative albums of the year. Expanding their sonic palette, Abudu somehow managed to make their songs sound tighter. One might argue that no two songs on this record sound the same: it features aggressive guitar sounds and the chirping of the birds. Abudu move from melancholy to wild energy at the  flick of a switch.
However, what binds these songs together is honesty and raw emotion. Singing exclusively in Lithuanian, Abudu wear their hearts on their sleeves. These are the songs of passion, dark nights of the soul, tenderness, anger and depression. And, it seems, many music fans get the message – the album, maybe even unexpectedly to musicians, went in high on Lithuanian streaming charts.
Led by charismatic frontman Domantas Starkauskas, Abudu are currently one of the most talked-about rock bands in Lithuania, and "electrifying" is the most accurate word to describe their live performances. It almost seems that the simple  band name ("both" in Lithuanian) was chosen as a contrast to the spirit of adventure and imagination that Abudu definitely do not lack.