About
File under
Tune-Yards, Talking Heads, Anna Calvi
" A Bowie for our times… Sarges is a singular Berlin talent, here to share in our vulnerabilities and need for compassion… "
Like no other Berlin artist, Albertine Sarges offers promises of hope through her unique narrative, evoking both equality and good times. It's not so much offered in a direct way, but through tenderness, and camaraderie with her band, whose name Sarges takes her debut's title from – The Sticky Fingers. Although it's only her first album release (released on the UK's prodigious Moshi Moshi label), the German virtuoso has been around for quite some time, performing in the Holly Herndon choir, in award-winning German artist Kate Frankie's backing band, and having been one-half of an Italian-language electro duo. It's fair to say, Sarges has a wide remit of talent to draw from.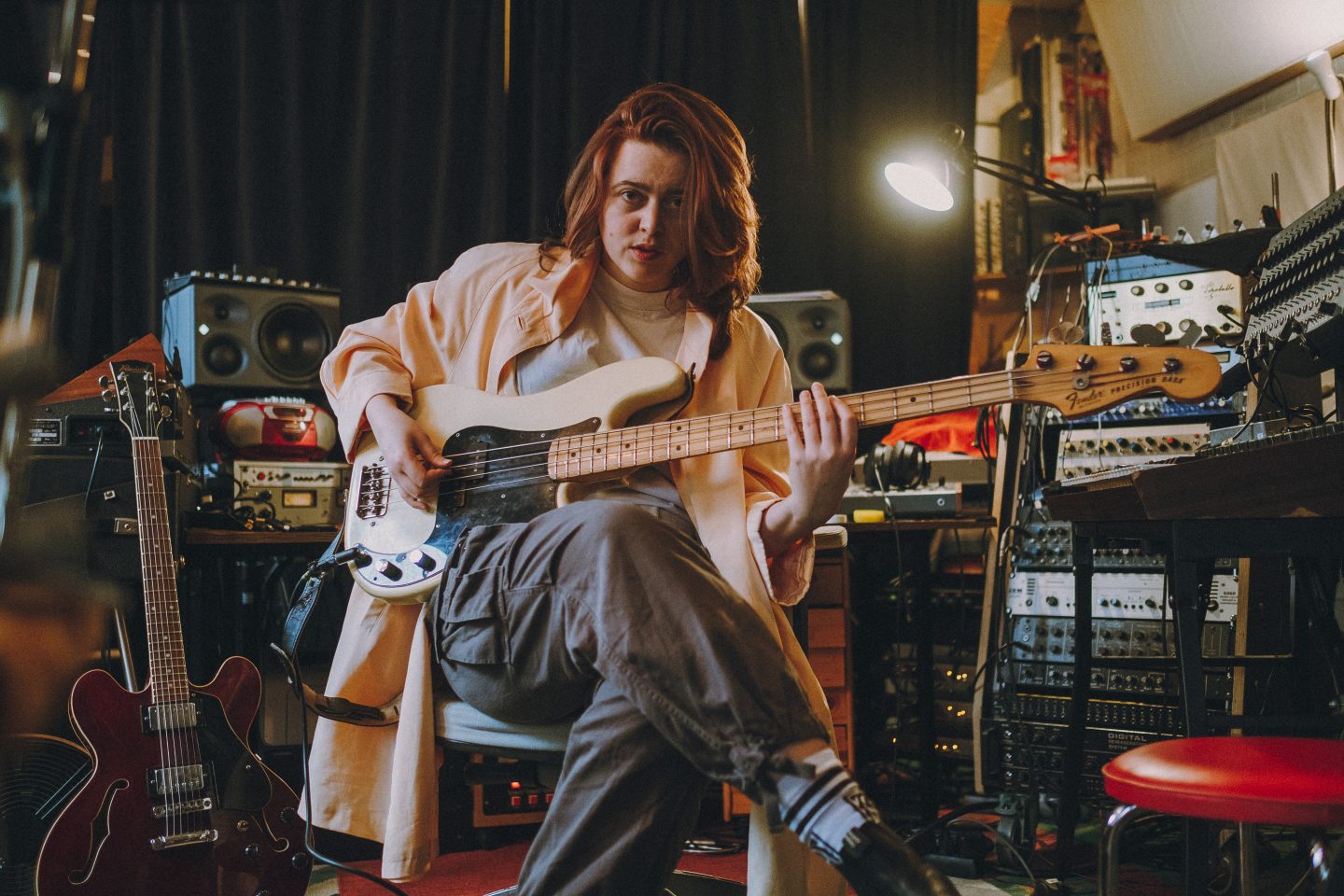 This breadth of chameleonic styles can be heard throughout the singer's debut. A record she wrote, recorded and produced herself. 'The Sticky Fingers' starts off reciting from Sara Ahmed's book, 'Living a Feminist Life', as Sarges launches into her post-punk-folk themed mission statement, 'Free Today'. The percussion only exists in her music to act as a hook, while the flute, bass and guitar-work provides enough melodic space to allow Sarges' falsetto singing to freely roam. It's very reminiscent of how Talking Heads operated, but only if you could substitute David Byrnes with the voice of Tune-Yards' Merrill Garbus.
The album glides through themes of sexuality, mental health, and self-exploration, bouncing causally from English to German throughout. The broken ballads of the likes of 'Oh My Love' fit seamlessly alongside more playful and mildly chaotic songs such as 'Roller Coaster'. Yet no matter the skin the songs wear, they all fit comfortably together thanks to the handy work of Sarges and her Sticky Fingers. Expressive and imaginative, Albertine Sarges' particular brand of post-punk-folk is an honest reflection of our time, highlighting the need to be vulnerable, yet part of a collective whole.