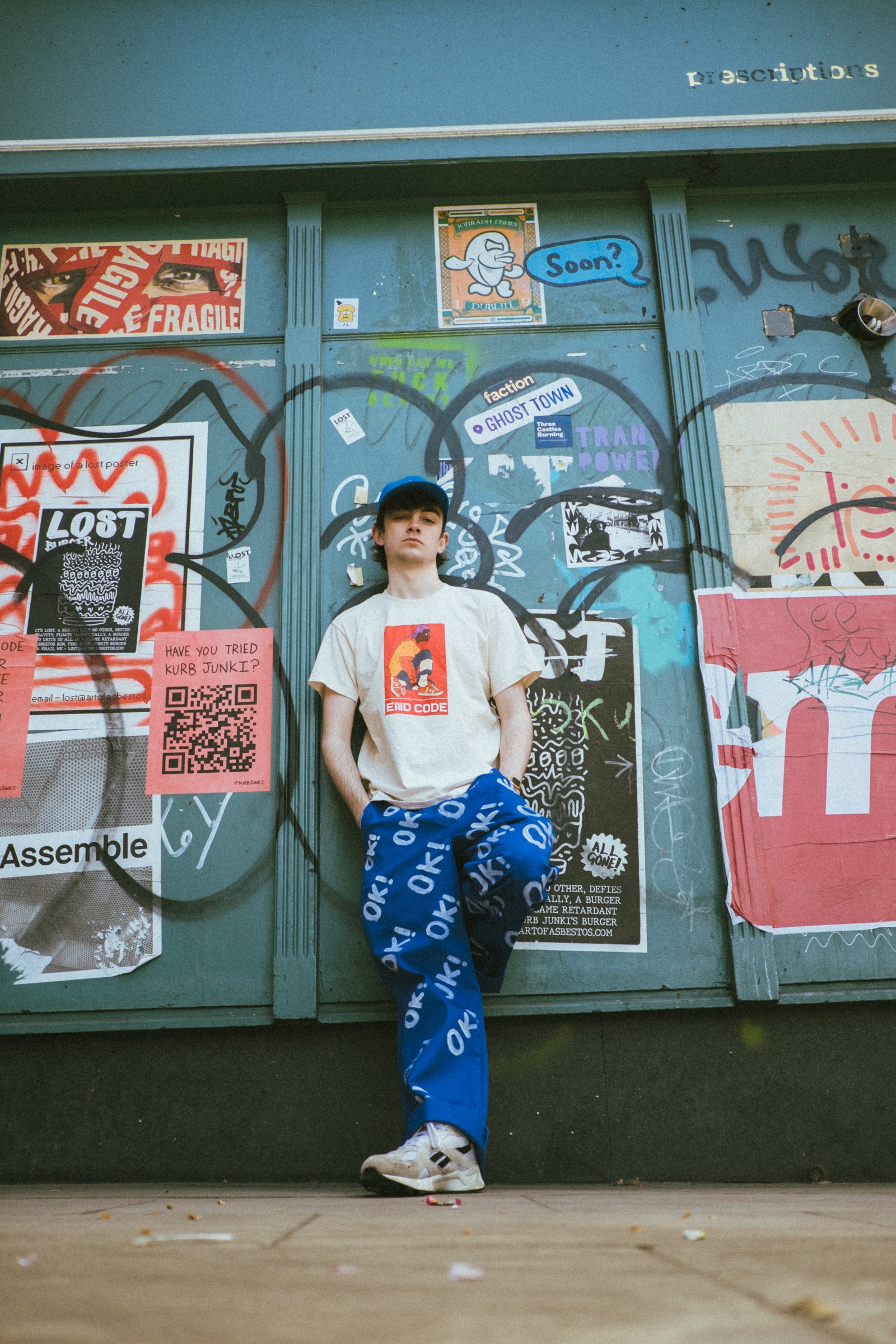 About
File under
Rejjie Snow, JYellowL, Wax Tailor
Free style
Mellow beats with punchy lyrics
" An inventive, genre-blending pretender to Ireland's hip-hop throne "
Irish hip-hop is having its finest hour, and in the shadows of the likes of Rejjie Snow and Rusangano Family, a new breed of sparkling young artists determined to punch an impression on the scene is emerging. Alongside contemporaries like JYellowL and Nealo, Waterford's Alex Gough delivers his message against a backdrop of inventive yet low-key beats, with lyrics that pack a punch.
Take recent single 'Dear SJ': Gough mixes subtle jazzy undertones and a kicking drum track with lyrics that stab at the heart of modern culture, in particular mobile phone addiction. "This is madness," he quips, after nodding at the Kardashians "we care about other lives more than we care about our own, we don't care about other people as much as we care about our phones."
Gough's style varies broadly across his recordings, which gained momentum back in 2018 with 'Infomercial Tape', an EP that owed plenty to Goughs production talents and the beats and sounds he picked from the cutting room floor. He's also heavily involved in his own drum work. What holds the tracks together, though, is that 'kiss with a fist' style.
Much like contemporary JYellowL, Gough favours a subtle, earworm-style of music, almost fuzzy in its lightness, one he layers with hard-hitting but gently delivered lyrics that seep slowly into the consciousness, but carry real social punch. He's the kind of artist you could listen to several times before realising he's riffing on a social issue or street-level politics. It's not an issue of flow: Gough is smooth and relatively slow-paced in his delivery; it's more than his overall tone is so laid back it can initially be difficult to pick out the gut punch he's hiding in the near-ambient backdrop.
Having seen his music soundtrack the hugely successful drama Normal People, Gough is sticking to EPs to now, with 2019's '80%' and 2018's 'Art Is Alive and Well' completing his collection. He'll be sitting on an album until he's absolutely sure it'll be right. "I want my first album to mean something and have huge conceptual and contextual value to both me and the listener," he says. "We do live in a world of short attention spans but I really enjoy and idolise the idea of an album." When the moment does arrive, he's sure to have lots to say.