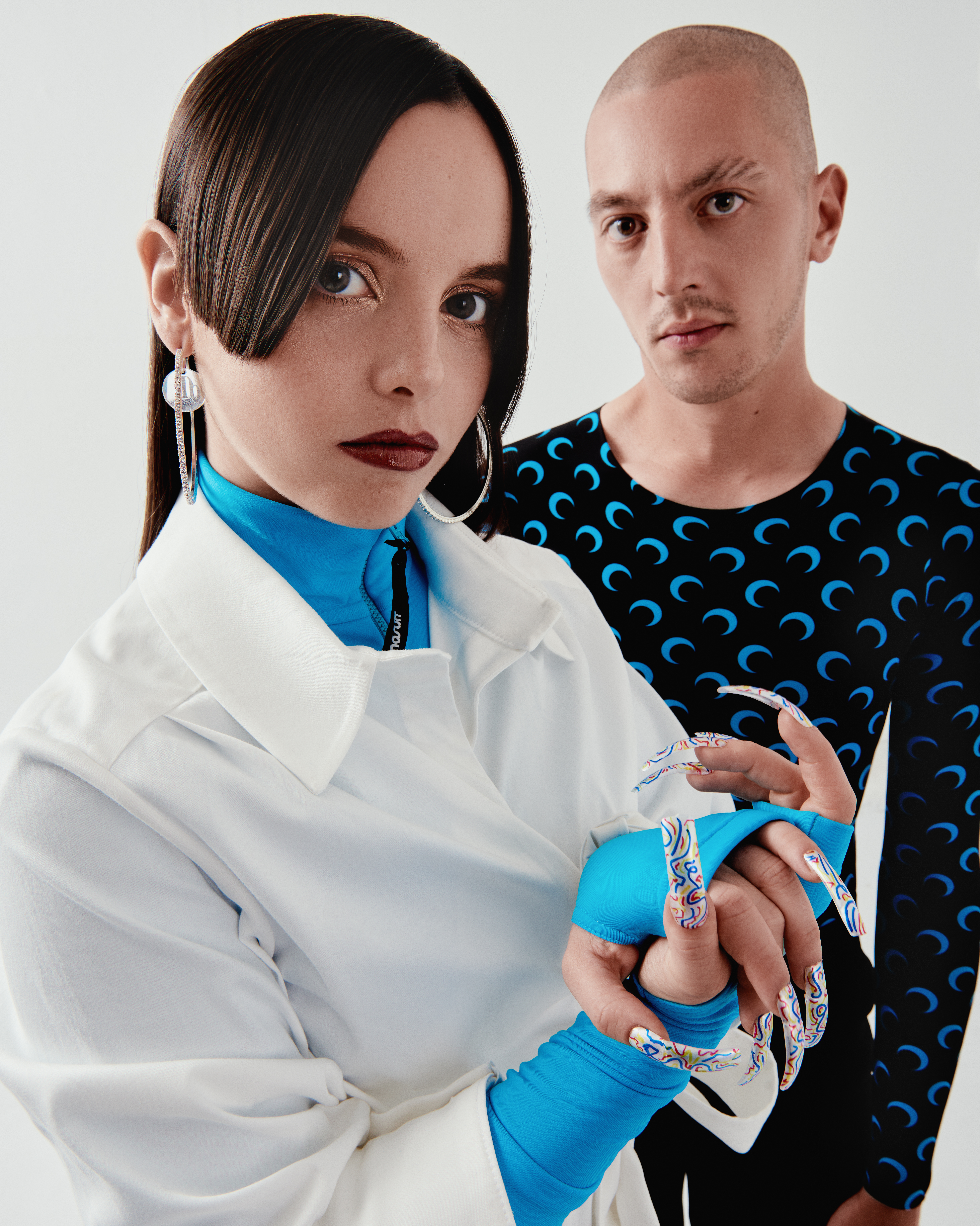 About
File under
Nina Hagen, Mylène Farmer, Sexy Sushi
Free style
Mutant, crazy pop
" Eccentric electro-pop with baroque vocals "
The two members of ascendant vierge have both made a lasting impression on us in their previous projects. Ladies first: one half of the band is Mathilde Fernandez, born in the South of France and currently based in Brussels. This atypical singer-songwriter has shown her love for visual and performance art throughout her solo career, which began in 2015. Her colleague and accomplice in ascendant vierge is Paul Seul, a DJ and producer based in Paris, and co-founder of Casual Gabberz (a successful French collective specializing in hardcore techno).
They started working together when Paul remixed one of Mathilde's solo songs in 2018. The experience left both wanting to develop their collaboration even further, so they joined forces to create ascendant vierge. In the summer of 2019, they released their first track, 'Influenceur', which felt like a declaration of intent: fast techno beats and pop melodies, with Mathilde's signature vocals, somewhere between soaring baroque anthems and some of the most eccentric female artists (Nina Hagen, Diamanda Galás…). In interviews, they have confessed their admiration for Die Antwoord, Sexy Sushi and Rammstein.
More new songs soon followed, as extreme and singular as their debut: 'Faire et Refaire', 'Où sont nos rêves?' and 'Discoteca', all of them accompanied by inventive videos. In 2020, the duo released the Vierge EP, mixing futuristic sounds and retro effects, experimentations and a desire to remain accessible on any dancefloor or rave, while embracing what elitists would consider 'guilty pleasures' (there is more than one nod to the reclusive diva Mylène Farmer in their music). A bold, striking band.