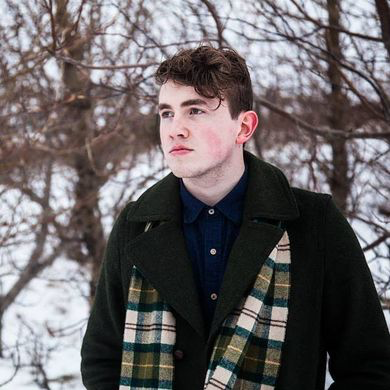 About
File under
Júníus Meyvant, Ben Howard
Free style
Acoustic pop, folk-pop
" Indie folk pop for rainy days and sunsets "
Indie-folk prodigy Axel Flóvent first rose to fame at the age of 19 with the 2016
Forest Fires
EP. Originally from the northern Icelandic fishing village of Húsavík, Axel has since developed an international audience having played to audiences on both sides of the Atlantic. He has played support to names such as Mumford and Sons and Ásgeir.
While many Icelandic musicians describe drawing influence from Iceland's natural environment, Axel found his creativity picking up speed first in Amsterdam and then in Bristol; he left Iceland in 2017 to be closer to his record label in the Netherlands, and subsequently released the single City Dream that same year.
Axel began writing music under the influence of his older brother, himself a musician. The 2000-person population of Húsavík meant that Axel spent his childhood finding ways to entertain himself. An uncle bought him his first guitar at the age of nine, and Axel started writing music almost as soon as he had learned how to play. Although his first musical experience was in a teenage rock band, Axel's range is obvious with how differently his solo music is handled.
Axel's delicate, honest, and emotionally charged most recent EP Youthful Hearts is written around the theme of young love and naivety. After spending a January writing a five-song EP every week for five weeks, Axel found himself with 25 resulting songs, and the material for the Youthful Hearts EP was born.
In his spare time, Axel enjoys doing covers of R&B music and occasionally skateboards.