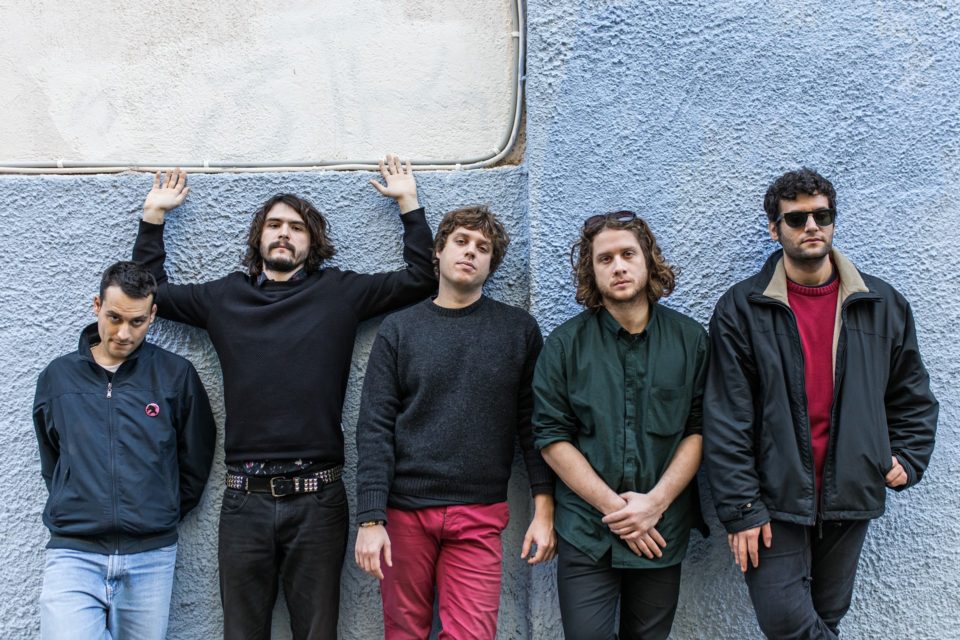 About
File under
Thee Oh Sees, Dead Kennedys
Free style
Noise rock, psych-punk
" These psych-rockers were demolition machines in their previous life and now they've come to take revenge. "
They are so intense and frenzied that you'd think a wrecking ball has come alive as a psych-rock band. Bazooka melds 1960s mini skirt swinging melodies with manic rock n' roll riffs and desert acid psychedelia, pushing boundaries beyond than volume (going up to eleven!). They're gory sweet though; imagine The Beach Boys writing a Stooges garage tune while selling their soul to the devil.
This five-piece band is originally from Volos, Greece, but relocated to Athens, comprising the core of the new underground psych-rock scene along with other bands, such as Acid Baby Jesus and Komodina 3. Since 2012, they are working with the US label Slovenly Recordings, where they have released their first self-titled LP and the I Want to Fuck All the Girls in My School EP. Bazooka has also released a 7″ for the Parisian label Inch Allah Records.
In 2016, the band released their second full album for Slovenly Recordings with the title Useless Generation which is entirely sung in Greek, followed by a European tour. Their latest EP, Zougla (literally meaning "Jungle"), was released in 2017 via Inner Ear and finds the band more dynamic than ever. Bazooka's sound is like a fast, rickety but also exciting rollercoaster, loud and distorted, mind-boggling and ear-tingling; and that is definitely not for the faint of heart.