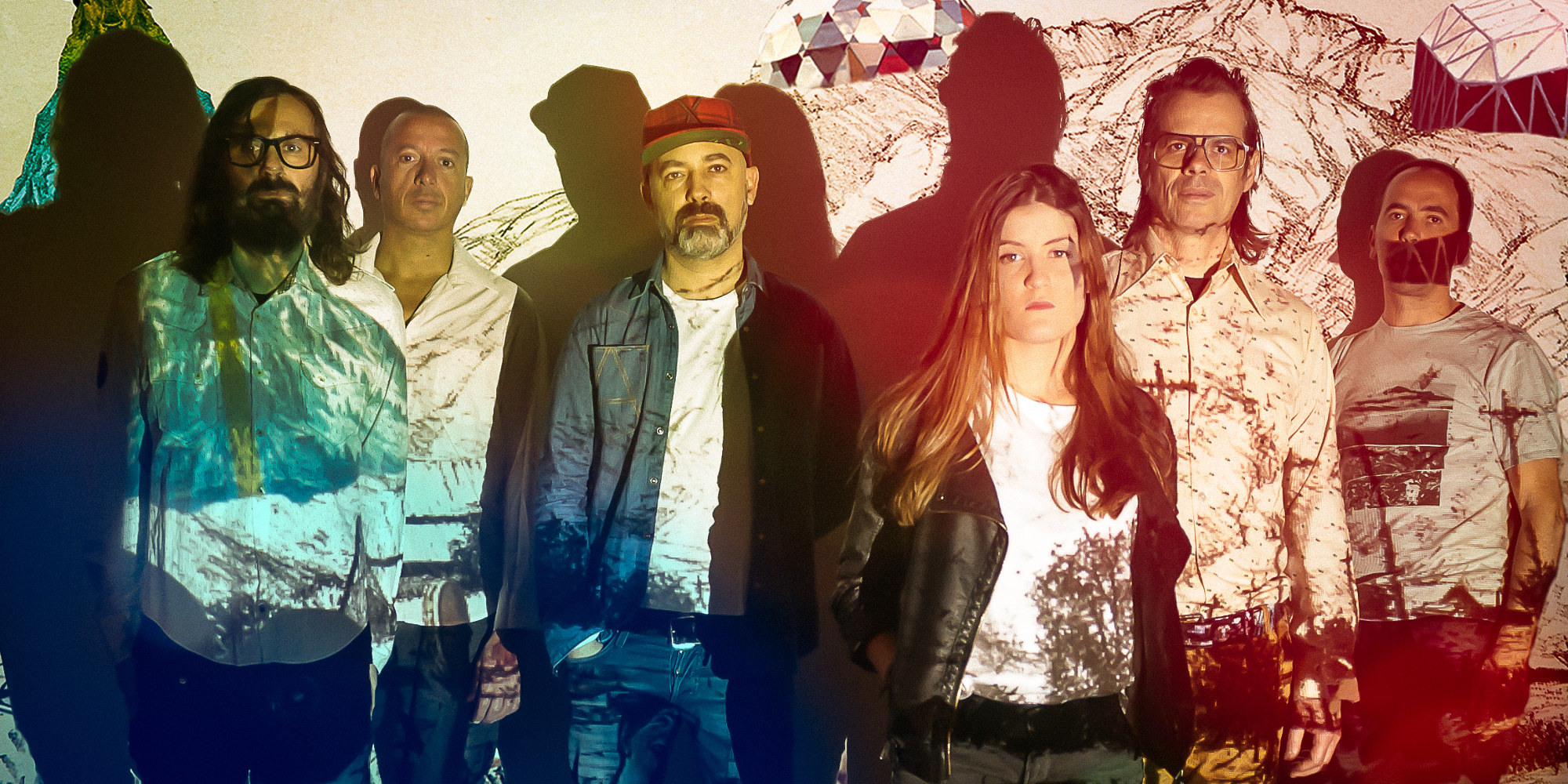 About
File under
Linda Perhacs, Donovan
Free style
Pastoral acid folk, tropical and electronica
" Pastoral psychedelic folk, skilfully sewn together with a tropical mood. "
When you listen to Beautify Junkyard, time moves slow. That's because they fiddle with emotions that take a lot of time to digest, be it melancholy, sadness or longing. Yet their way of playing presents everything in the most beautiful light, their unique approach to folk is tinted by a psychedelism that can be felt in their arrangements and the way that tropical elements keep popping up in a very British folk sound.
The band chooses to sing in either Portuguese or English and has a male and female voice: João Branco Kyron and Rita Vian. Using all these vocal attributes, the band always seems to escape the boredom that can plague so many other acts that go the folk route. The other members of the band are João Moreira (acoustic guitar, electric organ, keyboards), Sergue (bass, ominchord, xylophone), JP Daniel (acoustic guitar, keyboards) and Watts (percussions). The productions are gorgeous, detailed and textured. You really might want to close your eyes to let your mind wander on this acidic journey.
Beautify Junkyards come from Lisbon and have worked with Portuguese and English labels. They're not afraid to explore their genre and try to keep pushing forward to an ever unique sound. Their first self-titled album was composed of cover songs, from artists that ranged from Donovan to Kraftwerk. These choices can already tell you a lot about the band's boldness. Their latest LP is called The Beast Shouted Love and is made up of original songs, proving that Beautify Junkyards are ready to leave their mark on the folk world.