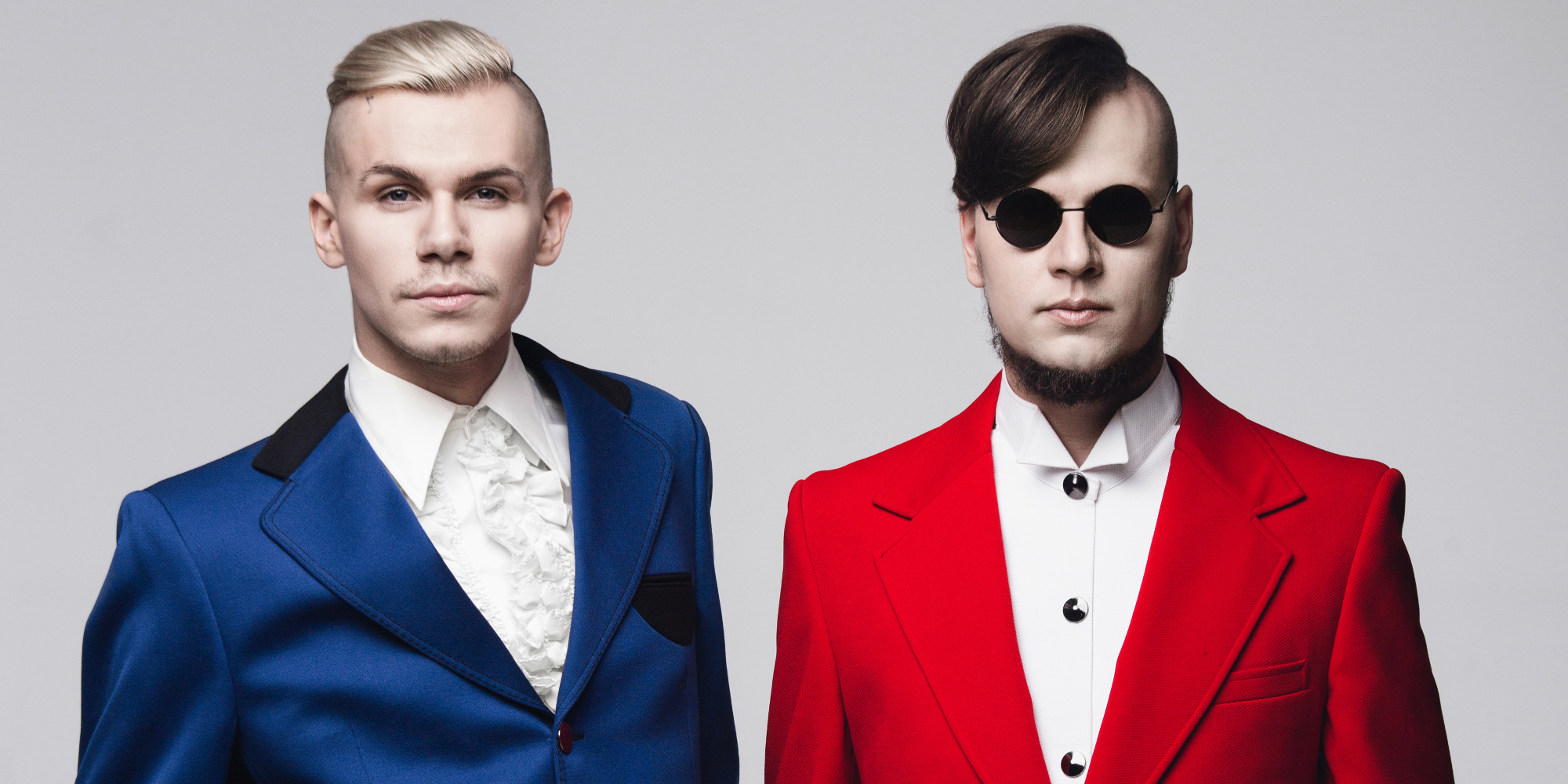 About
File under
Broods, Catching Flies, Oliver Koletzky
Free style
Electronic dance music
" Seductive electronic pop with outlandish visual presentation. "
Singer Beissoul (that's how Lithuanians pronounce "bass soul", real name – Artūras Žabas) and producer Einius Jarutis came a long way since they emerged on Lithuanian pop scene in 2012. Gigs in Berlin, London and Kiev, energetic festival performances wildly weird videos, a Best Electronic Act win at Lithuanian music awards M.A.M.A. in 2016 – in their home country, this duo are already bona fide pop stars, and it wouldn't be wise to bet against them making a significant international brekthrough during the next couple of years.
It all started when Beissoul appeared on a national TV show, becoming an overnight sensation – people were amazed by his voice which seemed to come from the mouth of American soul singer, not the former pantomime student from Vilnius. It was also immediately clear that this guy likes to put on a show – Beissoul claims he doesn't own a single pair of jeans, likes to wear outlandish clothes and headgear, impresses with his dance moves and has "pop star" written all over him."It's better to be absolutely ridiculous than absolutely boring," Beissoul says. You get the idea. Even better, extravagant stage presence doesn't overshadow the music – a passionate concoction of dance grooves, deep soulful vocals and memorable melodic hooks.
2014 saw the arrival of duo's debut album Laikas Paikas (Silly Time), followed by Chamillion EP in 2015. By that time, Beissoul & Einius broke through in Ukraine, where they now play sold out shows in trendiest venues and are often featured in well-known magazines, from Vogue to Playboy.  Performing in English, Lithuanian and Ukrainian, collaborating with talented visual artists, designers, photographers (they even released a special perfume to coincide with Chamillion EP and launched it during Kiev Fashion Week), the duo keep paving way for their unlimited creative fantasy.
After successful gigs at Europavox (France), Tallinn Music Week (Estonia) and Eurosonic (Netherlands) festivals, Beissoul & Einius are aiming for more international stages. A Secret Contract, their second full-length album (planned for early 2017 release) will hopefully take these Lithuanians one step further.