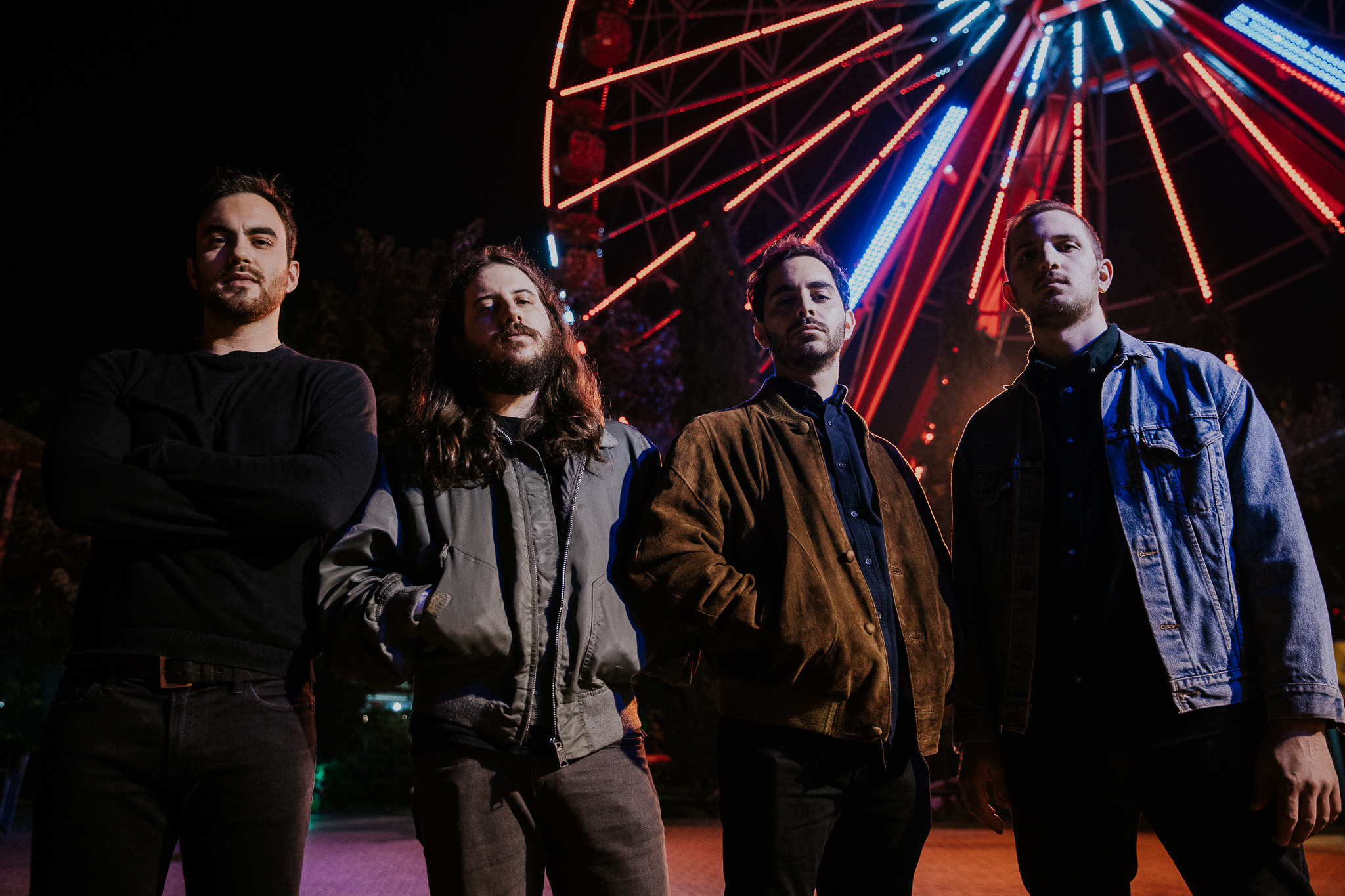 About
File under
Queens of the Stone Age
Free style
Psych, alternative rock
" Colliding melodic psych and crunchy alt rock "
Pledging allegiance to desert rock, primal psychedelia, and thundering rhythms, Athens-based Deaf Radio split the difference between the muscular sleaze of early QOTSA (a comparison to Josh Homme and Co is inevitable, even the layered vocals) and the raw psych-rock of Screaming Trees. But while their music definitely falls under the guitar rock genre, their influences span a wide spectrum from alt-rock to post-punk.
The band's debut, 'Alarm', was a blast of fresh air in the Greek alt-rock scene when it came out in 2017, with distorted fuzz and well-scattered guitar intricacies that give the album a sweet zest. Right there a pattern, from mellow grace notes to head-smash riffs, begins to set in. 'Aggravation' is filled with dynamic riffs, 'Backseats' has an earthly sound and 'Anytime' is toned back and lascivious.
Deaf Radio shared stages with the likes of The Killers, All Them Witches, 1000mods and The Kills, and toured Europe throughout 2017 and 2018. The band's sophomore album, 'Modern Panic', evokes the vaunted California-desert vibes of Kyuss, and boasts a more melodic, loose-limbed and spacious variation of noisy crunches. Take, for example, the atmospheric 'Animals' and the emotional 'Gas Station People', while lead single 'Astypalea' was included in the Tracks of the Week section of Classic Rock Magazine and aired on KEXP Seattle, USA. Deaf Radio's music is less about things and more often about feelings – a high-noon meltdown, a chest-beating energy or anger, climaxing like fireworks.