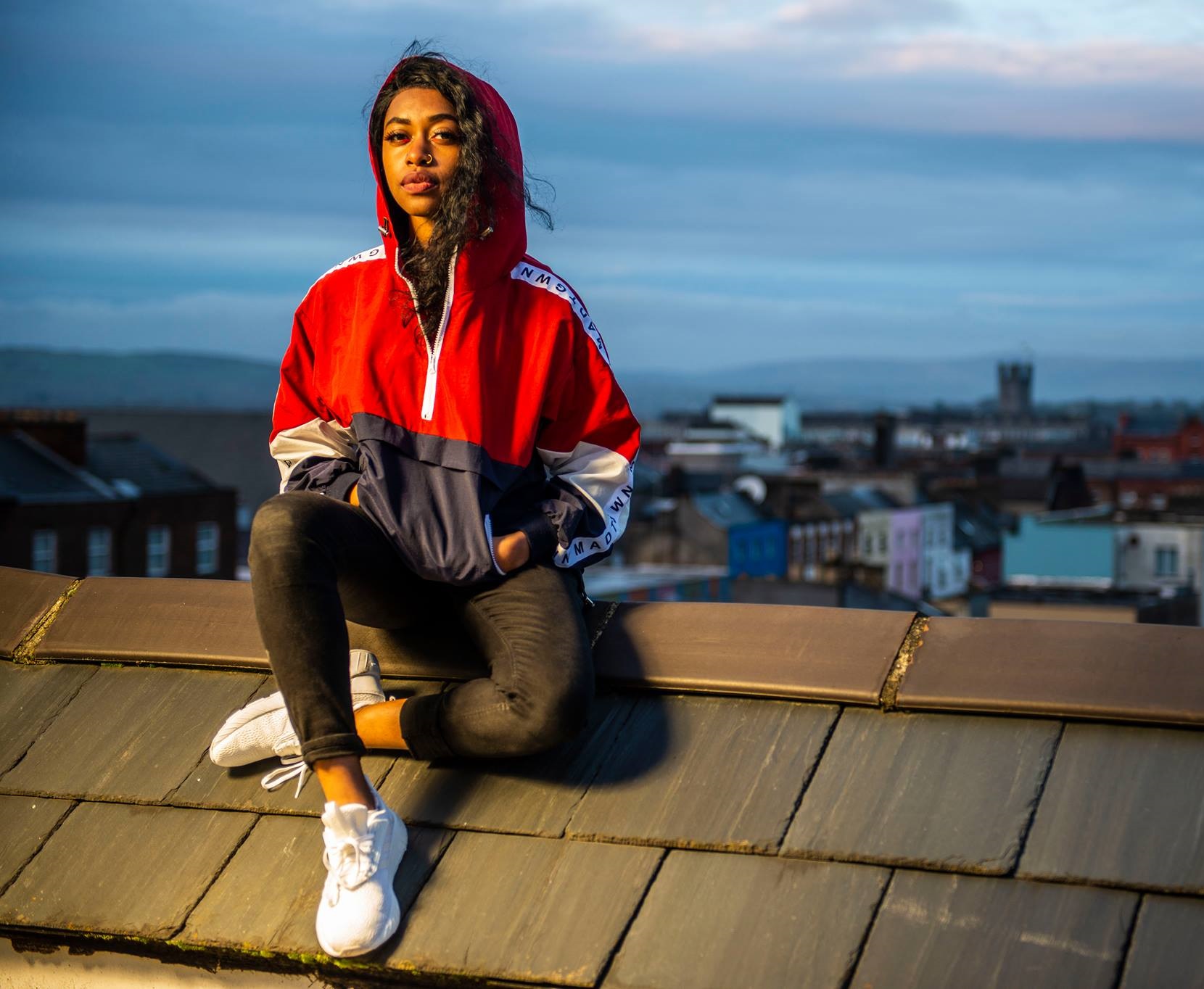 About
File under
Queen Latifah, Rusangano Family, the spirit of Sinead O'Connor
Free style
Punchy, modern urban pop
" Beautiful, cutting beats on Irish society and its evolution "
Born in the heavily fanned embers of the Limerick hip-hop scene, with her association with fast-burning stars Rusangano Family blasting her to prominence, Denise Chaila is a perfect representation of the scrappy Munster city: modern, outspoken, and unafraid to use her voice to punch through.
Chaila's music stands out both for its quality and its message. From the bold early days of 'Copper Bullet', she's spoken out on behalf of women in a scene that's testosterone heavy, going on to feature her own experiences and Zambian roots. Chaila cleverly explores modern Ireland and decades of cultural development that have disposed of the old church dominance, but are yet to fully reconvene on a firm new cultural home.
On debut album of sorts 'Go Bravely', released in 2020 and winner of the national Choice Music Prize, Chaila names a track after herself and her frustration that others won't take the time to learn to pronounce her surname properly, and she's hilarious with it. She collaborates heavily, bringing in the likes of Sorcha Richardson and Rusangano man God Knows. The result is a rise to international acclaim, with Chaila starring at the National Concert Hall in Dublin during the height of covid lockdown, and making waves on the cult Friday night TV show 'The Late Late Show', while appearing in the Guardian and NME.
It's in the single 'Anseo' – here in Irish – that Chaila strikes most firmly, summing up that through all the confusion, she's really only looking to live in the now, whilst highlighting a punchy, natural flow that reels in from the very first note. She nods to take-away 'spice boxes', and wokeness. Chaila represents Ireland as it is today, and for Ireland's youth, still witnessing a trickle of key social change, that's a priceless commodity.
Her latest return, with the EP 'It's A Mixtape' in November 2021, follows with much the same theme: boisterous, melodic, socially cutting, and brilliant every step of the way.
Photo: Shane Serrano