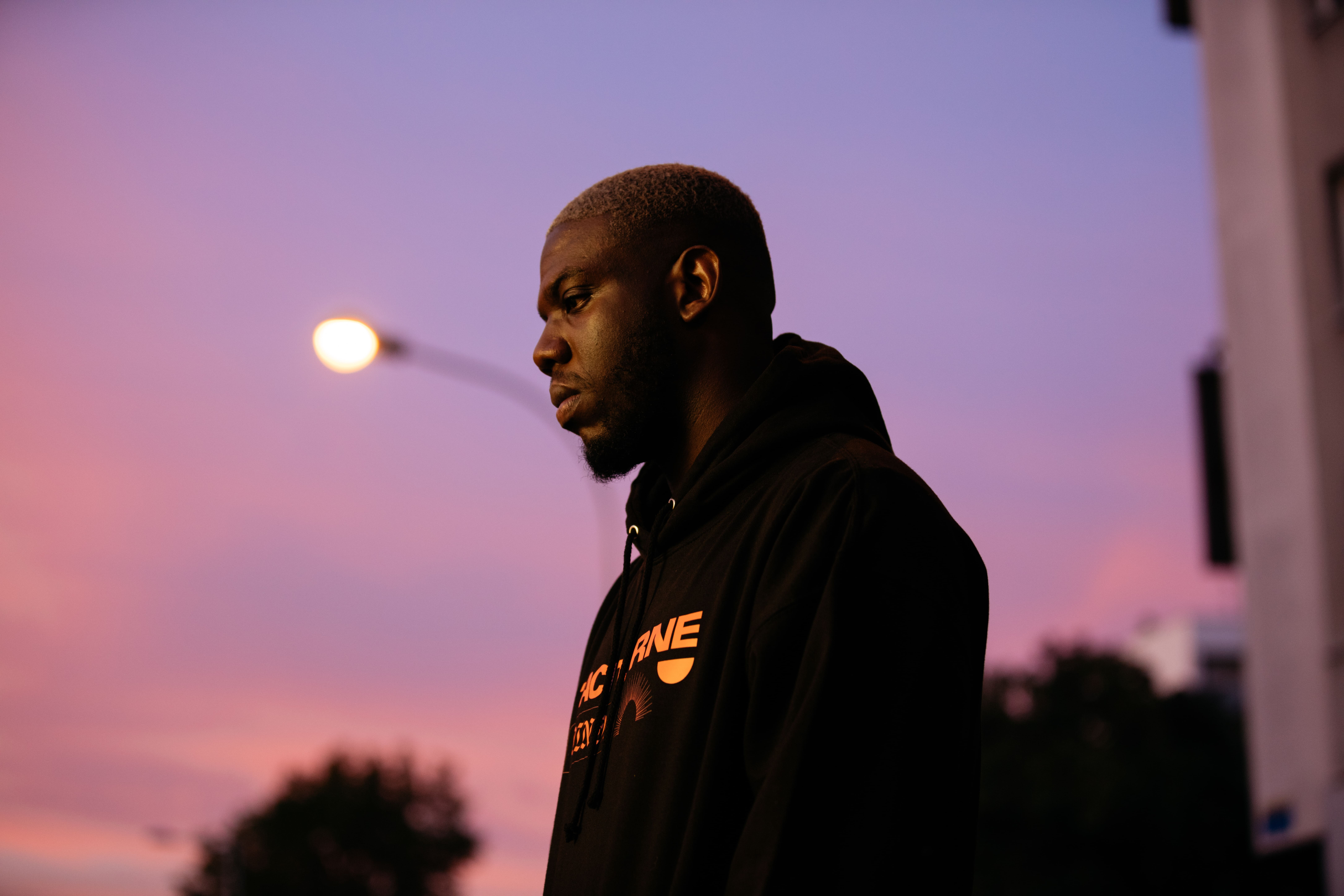 About
File under
Free style
Spleen hip-hop
" The Will Of The Great "
From the very first verse of the first track on his second album, Dinos is not afraid of words, and anoints himself  "the new Solaar", one of the greatest French rappers of all time, as well as an eminently modern and innovative poet, ahead of the game. To say so is to expose oneself to popular ridicule, but also to show a certain, assumed ego. Dinos is clearly not there to pretend. He wants to consume the world. After his first album, "Imany" was hailed by critics, Dinos, appearing outwardly to have made almost no effort, returned at the beginning of 2020 with 'Taciturne', a gigantic leap forward, both technically and lyrically.
Dinos oozes melancholy. The lyrics are often personal, when they are not purely intimate (like in 'Les Garçons ne Pleurent Pas', meaning 'Boys don't cry'). The track 'Taciturne', it seems, IS him. "I have nobody to confess to, except Pro Tools," he says on the track 'Mack Le Bizz Freestyle'. But Dinos, born in 1993 in Douala, but based in La Courneuve (Seine-Saint-Denis), also has desire. A desire to conquer, the will of the great. "I'm the guy everyone likes, who doesn't sell a lot of skits. But it's all over, it's all over, I swear to God," he says
How do you reconcile intimate, lonely sadness and the will to take power? By citing the elders (Solaar therefore, but also Booba) and aiming to surpass them, by assuming the place of the author alongside real "bangers". Equally, by signing two great albums in less than two years. Dinos, in his own realm, simply flies over the rest of the competition.