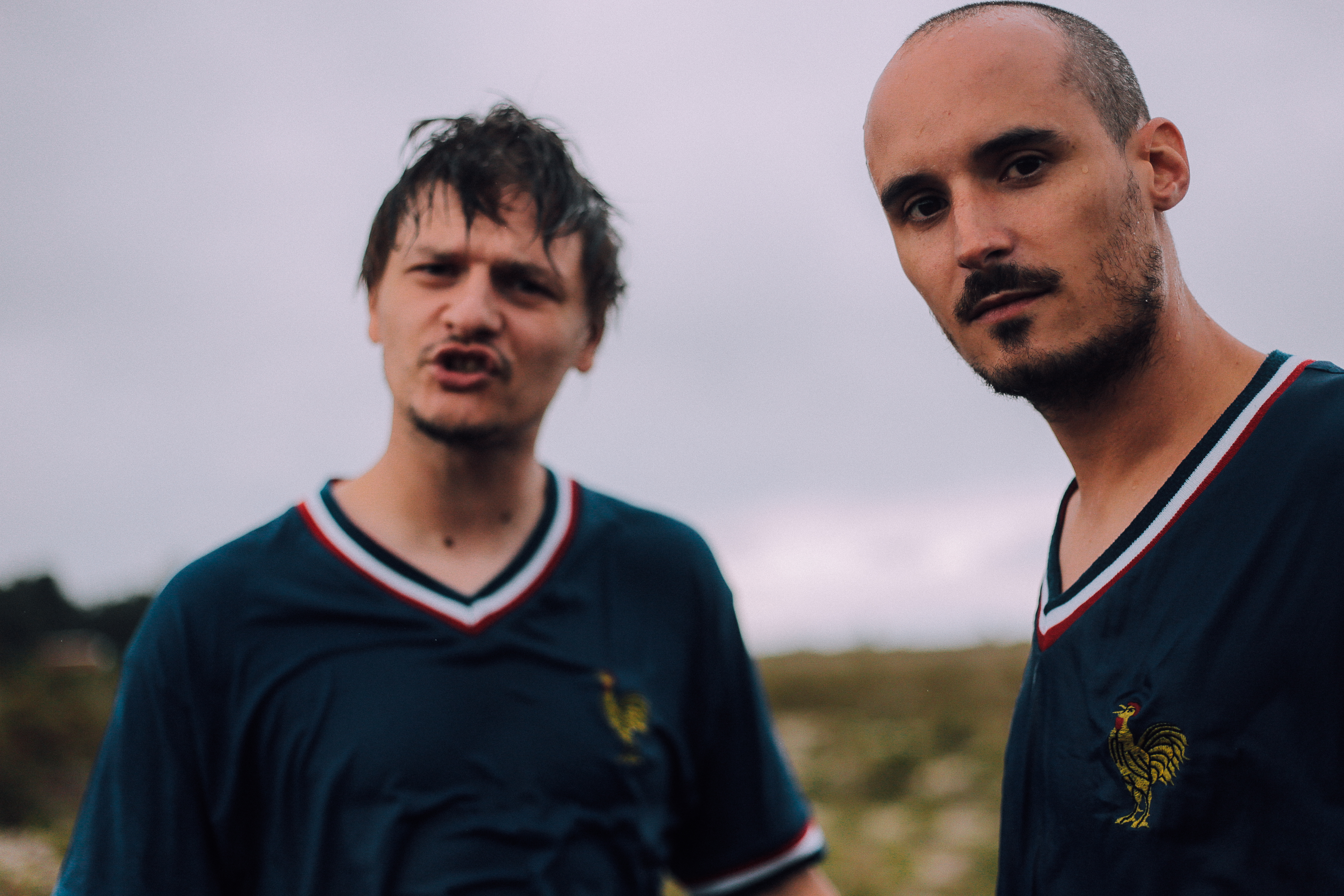 About
File under
Pixies, Dinosaur Jr.
Free style
Corrosive rock
" A two-player team whose rock songs aim straight to the goal "
Sometimes, with a combative energy and the appropriate abrasive tools, a duo can make as much noise as a six-piece band. We have seen this phenomenon happen before with The Kills, Royal Blood, or Drenge. Two Frenchmen add their names to the list with their band, Equipe de Foot ('football team' in French). They like showing their nationality by wearing the blue football shirts of the French national team and they have even chosen squad numbers for themselves : Alex #23 (guitar and vocals) and Mike #19 (drums and vocals). Equipe de Foot are one of the nine bands in the Collectif du Fennec community, an arts collective of independent musicians based around the city of Bordeaux.
With their thunderous riffs and loud drums, Equipe de Foot have played quite a few shows in their country and in Europe. In 2016, the power duo released a self-titled EP and supported Odezenne on tour. Then, they were finalists for a French award called Prix Ricard SA Live 2017. In October 2017, Alex and Mike finally released their first album, Chantal, a collection of songs reminiscent of the Pixies sound, mixing melodies, raw determination and a sense of fun and craziness. Last April, the team celebrated their three years playing shows together and revealed in a Facebook message that they were already working on their second album. On stage, ready for a friendly match against the audience, Equipe de Foot always win by a landslide victory.