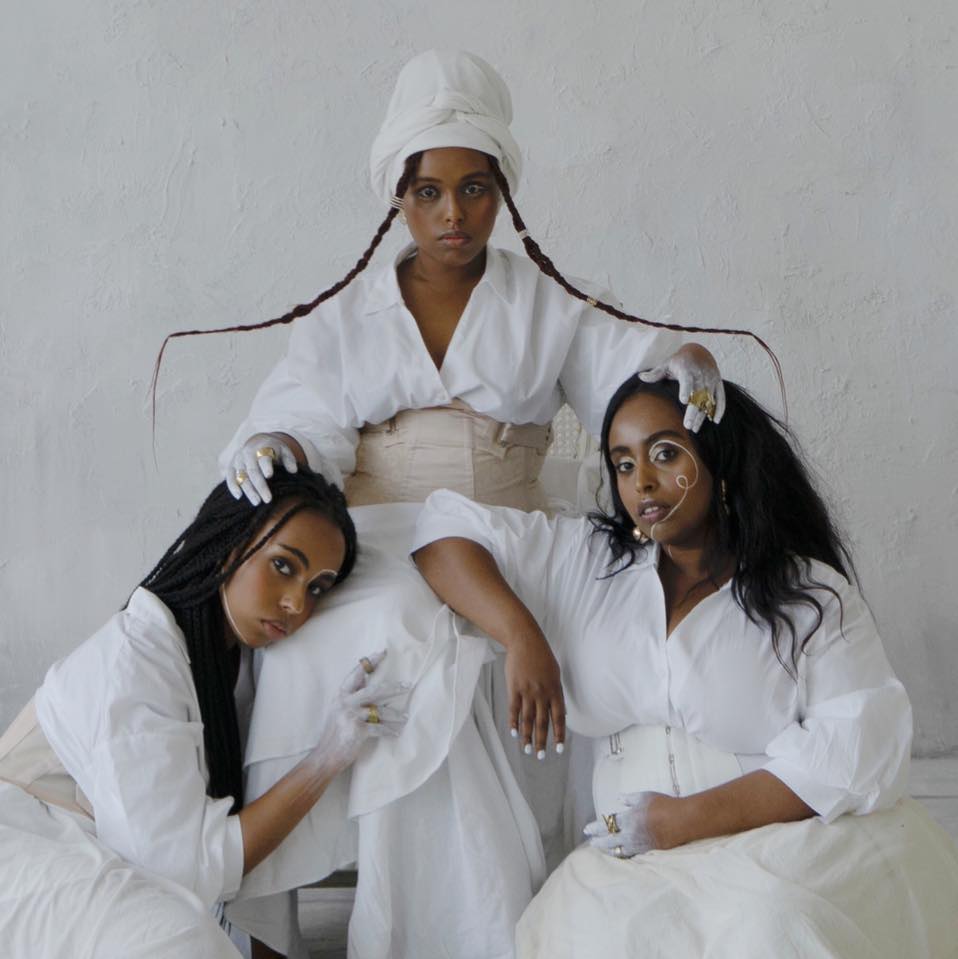 About
File under
Alyona Alyona, Flohio
" All girl group produce dynamic,varied hip hop "
Female rap has been gaining ground steadily worldwide, and Ukraine is catching up with the trend. Though still a fairly recent phenomenon, local female rappers have brought a new and exciting breath of life after years of what's felt like a drought. Internationally, top artists like Alyona Alyona, Alina Pash and now the new and diverse FO SHO are shaking the ground of the genre's landscape and creating a space for new narratives to emerge.
FO SHO started as a hip hop project by three Ethiopian-Ukrainian sisters- Betty, Siona and Miriam Endale, who created the band in early 2019. Meaningful rap feels like the core of their existence.
FO SHO's lyrics tackle uneasy subjects like image and freedom of expression, while also challenging the nature of art:  "In complete darkness we are all the same/don't let your eyes deceive you", they speak slowly in the intro of "Blck Sqr". "While they are wasting their time in talks/ I keep quiet and make it work", "People made me bring out, my super hero/ Sho? Honestly I didn't know that he exists", they sing in "Xtra", their R&B ode to self-esteem and self-respect, with which they became a true sensation of the Ukrainian rap scene.
In their latest single "Божевільні" they masterfully use the Ukrainian language, which is often thought to be poorly-compatible with hip-hop, but in their delivery, this stereotype feels unsustainable. They spit like cars revving up and rocketing off at full speed, and then they're the epitome of calmness. In short, they deserve all the praise they receive.