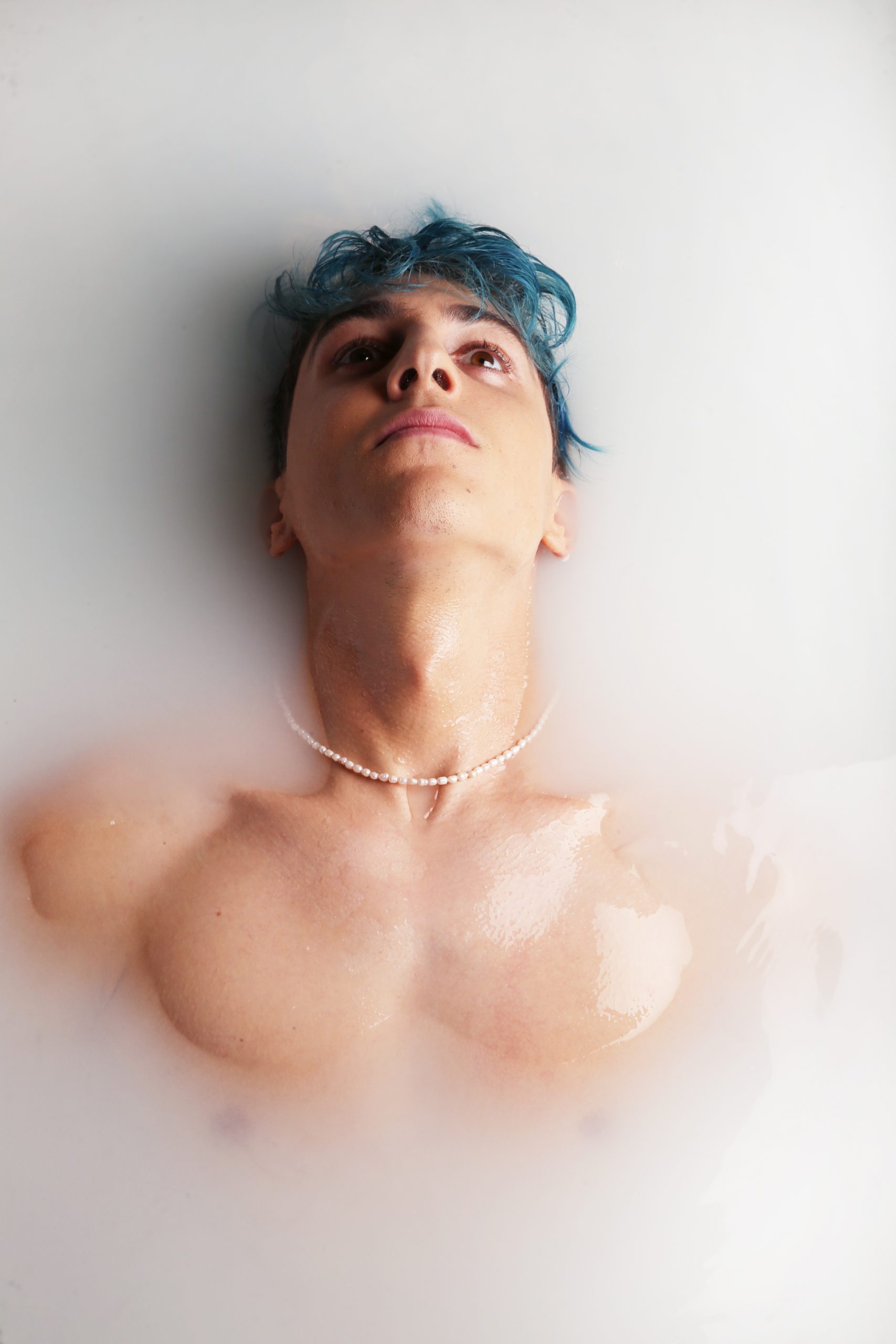 About
File under
Billie Eilish, Sam Smith, The Weeknd
" Athens-based artist who blends pop with urban and electro tones "
good job nicky became known, firstly in his home country of Greece, for his unique style, which wrapped gently-sung R&B and gospel/Byzantine-like vocals around pop, urban and electronic tones. The young singer-songwriter made his breakthrough in late 2020 with the modern power ballad 'January 8th', with a surprising dominance of stripped-down backdrop (it begins with merely a piano and ethereal backing vocals, slowly building up a strong climax) that puts all the more focus on his own voice and words.
A perfect beginning, followed by a series of impressive singles, such as 'Clouds', a dark and compelling hip-hop/pop track with a theme around the artist's dual identity as human and creator, and 'FO SHO', a lo-fi rap track with an old-school vibe, just to name a few. 
good job nicky (real name Nick Varthakouris) crafts genre-blurring anthems that smoothly bridge the gap between melodic pop and dynamic urban/r&b sounds. His introspective lyrics don't shy away from themes of bitterness-
"I've been dishonest I'm lying/I have no reason to grow" ('Come Home'), and dismay – "Speak to God for better days/and He make it rain", ('Clouds'),
but also keep the balance with his most optimistic moments, like his song 'Blue' – "Blue come back/and turn the sky from grey" he sings while he wanders around his kaleidoscopic planet like an alternative Le Petit Prince in the official videoclip.
As good job nicky is putting the finishing touches to his much-anticipated debut album, we stand here, listening to his songs and considering the top-notch composition by Ermis Geragidis, as well as the video production, the promising first steps from an unpredictable and distinctive talent.