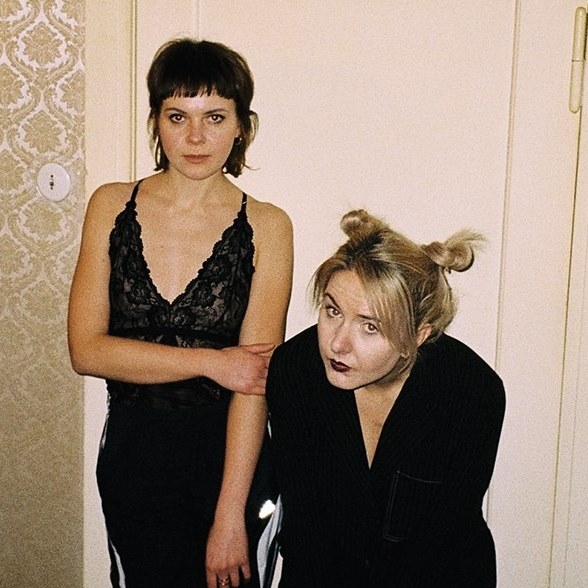 About
File under
The Hives, Ty Segall
Free style
Classic pop, disco and good vibes
" Two Berlin girls, loud noises and ground-breaking garage-pop music. "
It almost seems like an eon ago that this German, female-fronted duo took the world by surprise with their 2016 debut LP In My Head. The garage rockers Laura Lee and Andreya Casablanca, who won awards for their English-singing, American influenced pop-rock in their native German home, went on to global tours and festivals, spearheading a new wave of female-fronted riot grrrl acts in Berlin — check Jealous, Gym Tonic and the like. Their original dream pop, Best Coast sound was heavily influenced by Casablanca's time studying at UC Santa Barbara. It's a surf-rock sound that earned them comparisons with the likes of Courtney Barnett, Ty Segall, and all these other guitar-rockin', modern hippy poets. But what makes Gurr different is this upfront, charismatic, high-on-life approach to their sound, which only two-young women from Germany can create.
Since In My Head came out in seems that the band have been touring endlessly, stopping occasionally to release a single, or collaborative record with Art Brut's Eddie Argos. They released an extended EP called She Says, something the band have proclaimed to be more emotional, personal, and tougher upon them as individuals, struggling to deal with and build upon their success. Although the bubblegum, charismatic pop charm is still there, you can feel that there is an added level of maturity and pain that exists behind their eschewed narrative. Just check the lyrics to the single "She Says" to see that they're a band growing up in front of everyone's eyes: "All the people tell her how to live, but she lives so much that she can't give."
Ernest and full of candour, this gurrcore band are growing into something deeper. Having won IMPALA's European album of the year, the future is bright for the indie darlings of the German scene.