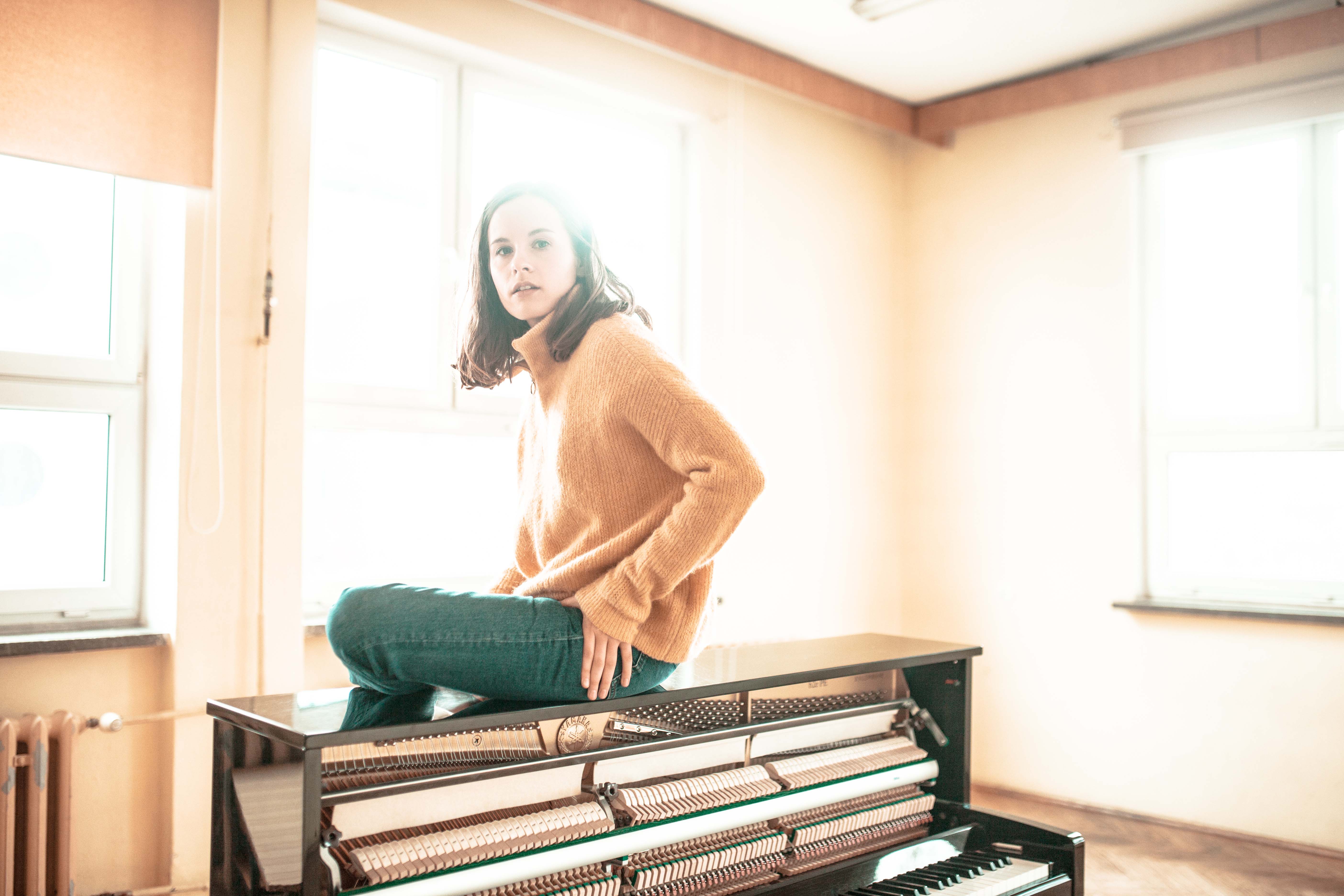 About
File under
Agnes Obel, Nils Frahm, Ólafur Arnalds, Tęskno
Free style
A trip to a world of tenderness.
" Melancholic pop based on sensitivity, calm vocals and dreamy piano sounds. "
In a recent feature, Hania Rani's output was described as "sensitive music for insensitive times,"  a perfect reflection of what Rani gives the world of music. Ideally, she might not just provide that sensitivity, but also contribute a little to it.
Hania Raniszewska, born in 1990 in Gdańsk, is a classically educated pianist, composer, and vocalist. Her growing skills and experiences, however, do not stunt her colourful curiosity about other genres outside of modern classical music. She regularly talks about the huge inspiration she finds in hip-hop or techno. No matter what she is currently listening to, her music always feels like a trip to the world of tenderness.
In 2015, Rani released a critically acclaimed album with violinist Dobrawa Czocher. Their record, entitled 'Biała Flaga', was a tribute to the achievements of Republika, one of the most influential Polish bands. With its charismatic and prematurely deceased leader Grzegorz Ciechowski, Republika had an impact throughout the Polish scene. The Rani-Czocher album is a stirring act of commemoration of the genius of Ciechowski and his bandmates.
In 2017, Rani joined forces with another talented artist, Joanna Longić. They created Tęskno, one of the most successful projects in modern Polish music. Melancholic pop, in which delicate voices and piano music takes the lead, has gained wide appreciation.
After a great debut album and a lot of concerts, Rani decided to go solo. She signed a contract with a prestigious British label, Gondwana Records. In 2019, she released a debut solo album entitled 'Esja'. a record that was widely successful outside of Poland.
On this album, Rani presents her own vision of contemporary classical music, inspired by the work of figures such as Nils Frahm, Ólafur Arnalds, or Agnes Obel. Shortly after the premiere, she began to play concerts almost all over the world. However, traveling does not dissuade her from recording songs. A new album from Rani will be released later this year, entitled Home and due on the 15th of May on Gondwana Records.
Unlike the previous album, in addition to instrumental songs, there are also tracks on which Rani sings, as was the case with the Tęskno duo. What's more, Rani went outside piano-only structures and sneaked some intimate, soft electronics into her sound. The album was another huge success for a Polish artist. On this record, Rani showed her wide arranging and technical workshop. It's become clear she's not only a great pianist, but also a real deal composer.
Further proof of that came through further releases, like her remix of well-known Polish electronic duo Skalpel: Ran reinterpreted their song 'Escape'. In some interviews, she even talked about her fascination with rap and electronic music, even the rougher edges, like techno.
It feels like Hania Rani might just be one of the most exciting names in the future of European music. Her seemingly limitless skill and inspiration seem to ship her into the most undiscovered, enthralling corners of the world of music.