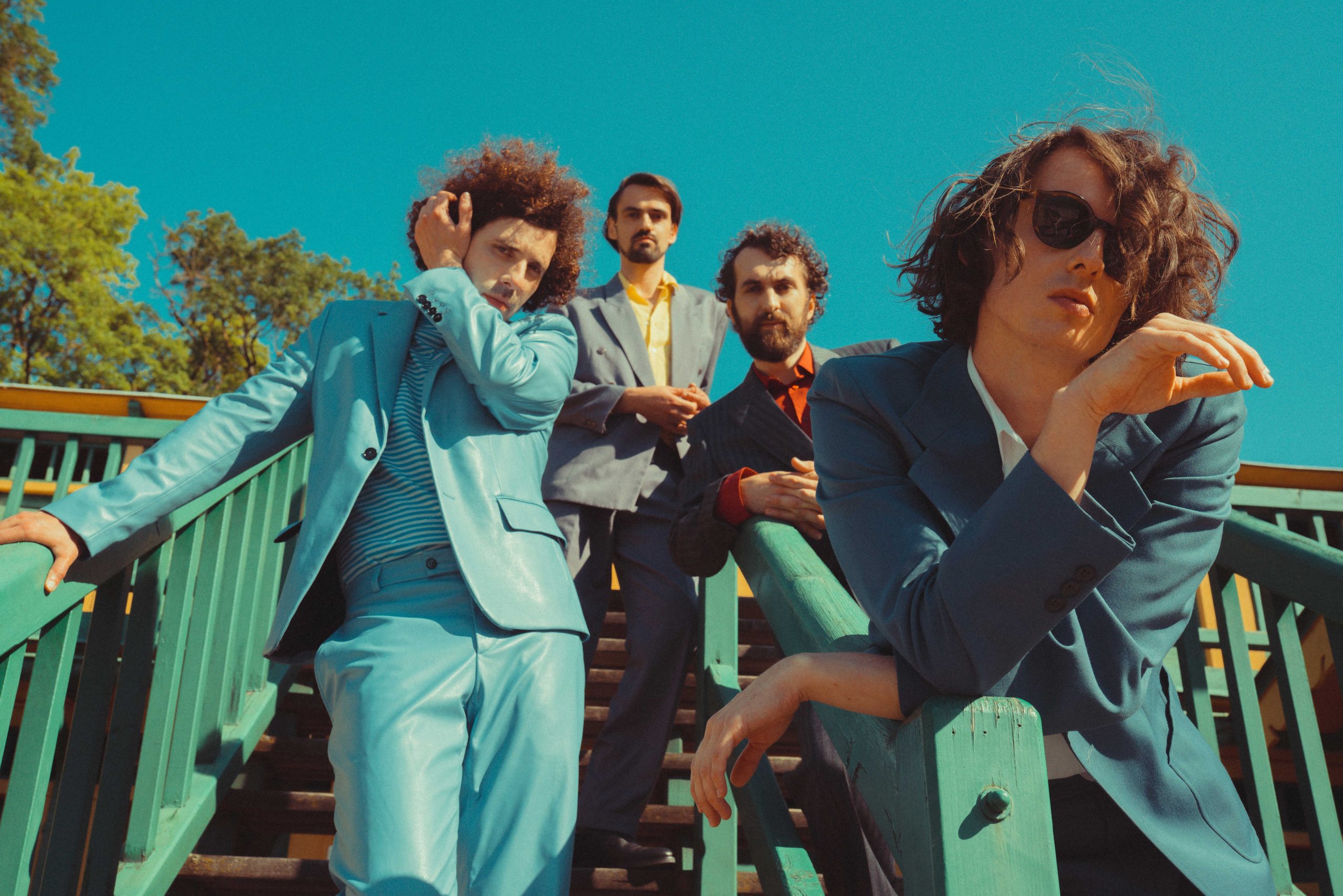 About
File under
Hot Chip, Vampire Weekend, The National
Free style
Modern pop, R&B and soul
" Austrian experimentalists turned pop-royalty "
Adept musical talents, Hearts Hearts is the cumulative effort of four extremely well-dressed young men from Vienna. From their debut album, 2016's 'Young', the band quickly harnessed their multi-instrumental, harmonic, falsetto sound that was part experimental, part R&B. Fast forward five years, and Hearts Hearts have fully embraced their warm, harmonic pop side, with their latest LP 'Love Club Members' – a play on The Beatles' 'Sgt. Pepper's Lonely Hearts Club Band'. Indeed, during the lockdown, Hearts Hearts' Daniel Hämmerle invested a lot of time reigniting his interest in The Beatles, which is partly where their new streamlined sound originates from.
At the heart of any great band is a strong bass and drum foundation, just ask Fleetwood Mac. Hearts Hearts is of no exception but instead of Mick Fleetwood, the sturdy Johannes Mandorfer steps in to create rhythmic R&B beats, with Peter Paul Aufreiter standing in for John McVie, providing the resounding bass that can be heard through their songs – along with other fun synth sounds. Completing the band is singer-songwriter-soprano, and published author David Österle, who provides the brooding and charming vocals to tie the instrumentation together.
Three years in the making, 'Love Club Members' is a jumbled beauty of pop, a gospel for the indie kids with enough soul to please the radio Gods. In 'Rub My Eyes', the band turn sombreness into joy, while on 'The Fan', Österle invokes the missing spirit of DFA with pogoing vocals alongside rising Austian pop-talent OSKA. There's no shortage of inspiration on the album, whether it's the soft-heartedness of Simon & Garfunkel on 'Some Oceans Away', or the upbeat nature of Jungle on 'Wild at Heart'. Regardless of the direction, at the heart, Hearts Hearts' sound is pop assuredness, one that has developed over time into something strong, unquestionable and full of love. It has something for everyone, whether you're a member or not.