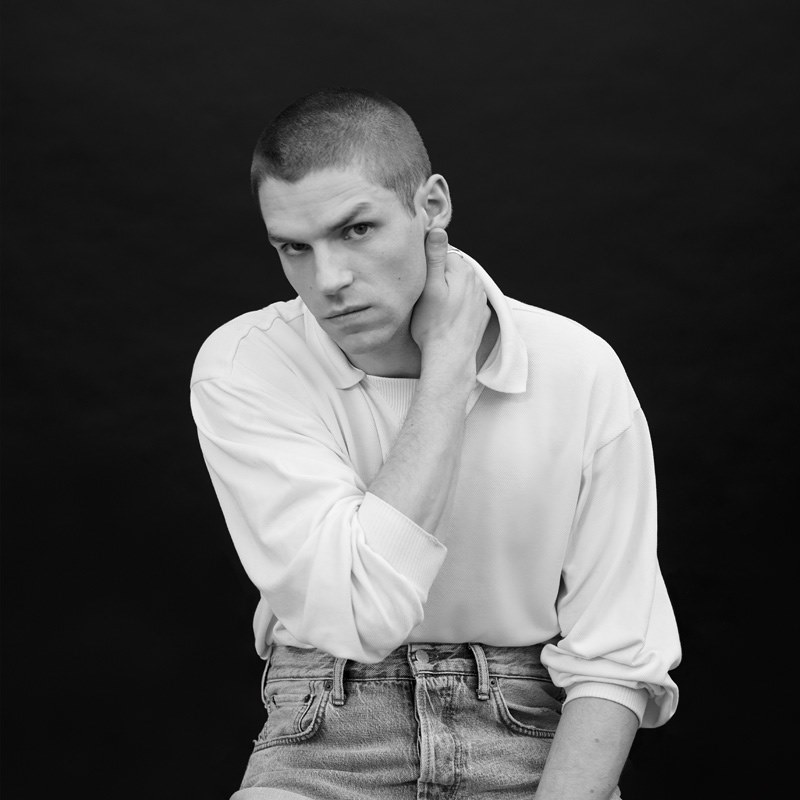 About
File under
Alain Bashung, Eddy de Pretto, Happy Mondays
Free style
Clever electro-pop
" A sensitive new voice in French music, armed with intense lyrics. "
Simple, straightforward and sensitive. These are some of the qualities that sprung to mind in 2019 when Hervé's first solo EP was released. Its title, Mélancolie F.C., contained some important clues on what to expect: a passion for football, a penchant for melancholy and a desire to write and sing in French. Later, while he was getting ready to release this first solo album, Hyper (June 2020), and to tour extensively for most of the year, COVID-19 turned the world upside down, destroying the live music industry.
Hervé bravely faced the situation. He posted an amazing video for his song Si Bien Du Mal, made solo  in his kitchen during quarantine. He followed up with the exhilarating video for Maelström, a breath of fresh air, shot in Brittany when he was allowed to spend time outside again. Both videos show different aspects of Hervé's personality – the introvert and the extravert. Dark or light-hearted, intense or funny, his music reflects his search for interesting catchphrases, and his love for melodies and electronic beats.
Before launching his solo career, dropping his last name in the process, Hervé Le Sourd played in Postaal, an electro-soul duo. He also co-wrote the lyrics for three of Johnny Hallyday's final songs. Supporting Eddy de Pretto in large venues are among his first experiences as a solo artist – Eddy and he belong to the same music family, somewhere between electro, pop, hip-hop and the tradition of 'chanson française'. We sincerely hope that Hervé gets the same praise as Eddy for his wonderful first album and we're champing at the bit for his return to the stage.