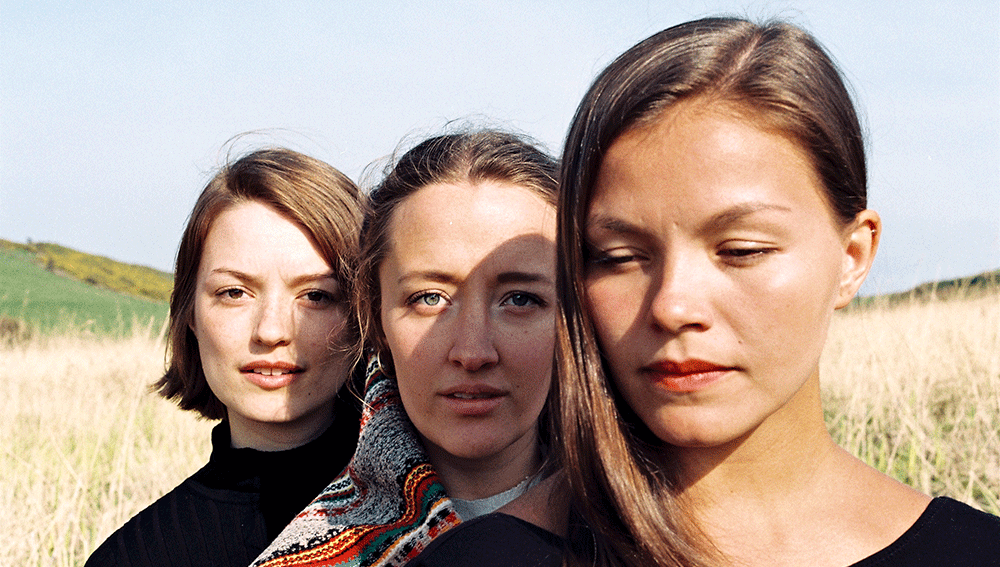 About
File under
Fleet Foxes, Kate Bush
Free style
indie folk, dream pop
" Low-light folk pop with impressive vocal harmonies "
One of the most promising bands to emerge from the indie folk genre, I See Rivers fuse earthy, harmony-rich folk-rock with a sense of lush pop sophistication, calling to mind the work of acts like Kate Bush and Fleet Foxes.
Eline Brun (Keys, vocals, percussion), Gøril Nilsen (guitar, vocals, drum pad) and Lill Scheie (drums, vocals) made their way from three different parts of Norway, through the Liverpool Institute for Performing Arts, where they met and formed the band, before taking the decision to relocate in Pembrokeshire, Wales. The trio have explored a variety of sounds along their musical journey, borrowing from earthy dream pop on their EP 'Play It Cool' (2018), and getting much closer to their Nordic folk roots along the way.
Following extensive tours and shows, including highly acclaimed performances alongside the likes of Cosmo Sheldrake and Newton Faulkner, and engaging audiences at festivals such as The Great Escape and Eurosonic, it was time for I See Rivers to release their debut album.
On 'Deep and Rolling Green', released in 2020, the band does not just master the art of taking familiar influences like indie-pop and folk and making them sound fresh; they give a mature sense of what their artistic world is like, and who they are, with a striking purity.
They refer to their sound as "float pop", since it floats between light indie, bouncy pop and almost unearthly indie folk, full of chiming melodies and vivid imagery in a track-listing extending to 16 songs: they explore mythology (like 'Helios' for the Greek god of the Sun), nature, love and life, in all its doom and glory (like the harsh truth around the lyrics "everything will grow and go"). It's a hugely promising sound, and the debut album offers a fine  template for the band to build on.