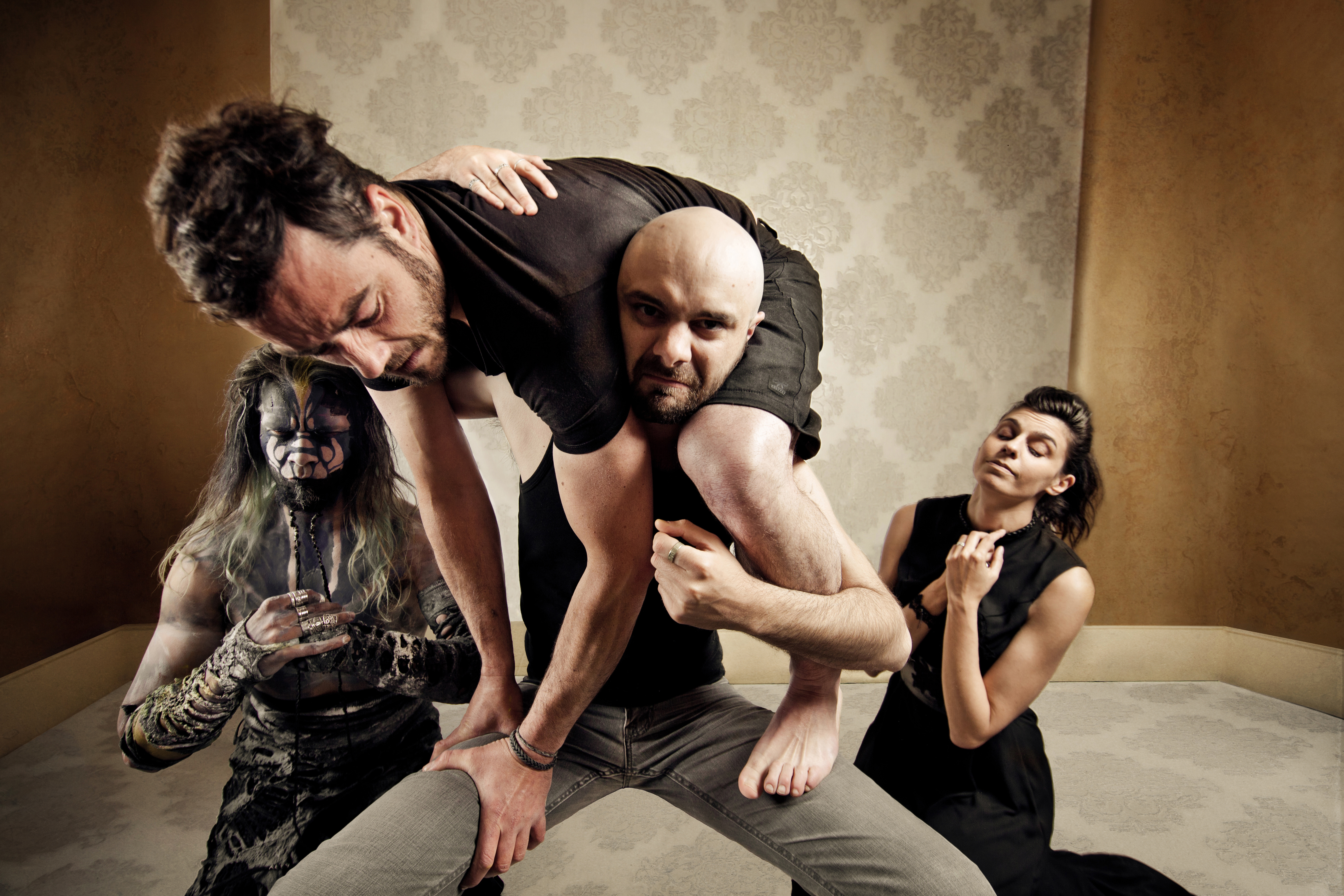 About
File under
Cannibal Corpse, Aphex Twin
" The soundtrack for a glorious apocalypse "
Reconciling death metal with trip-hop and baroque music: an impossible mission? The answer is yes, at least for most people, but Gautier Serre (the mastermind of Igorrr) is no ordinary musician. Based in the French city of Clermont-Ferrand, he is a producer, a songwriter, a multi-instrumentalist music lover and a free spirit who dares to do what others don't.
In the early 2000's, his first self-released demos unveiled a promising style: mixing acoustic instruments with drum programming. This was only the beginning of a long list of releases, as Igorrr or Whourkr (his electro-grindcore side project). The latest addition to this impressive career is Savage Sinusoid, Igorrr's new sample-free album. Released last June, via the prestigious label Metal Blade Records, Savage Sinusoid continues to assemble different elements: belligerent metal, fascinating electronic atmospheres, meticulous instrumentations and baroque vocals interspersed with rawer sounds.
Many guests have been invited to Igorrr's magnificent and apocalyptic party: drummer Sylvain Bouvier, vocalist Laurent Lunoir and baroque singer Laure Le Prunenec, Travis Ryan (singer in the US band Cattle Decapitation), Teloch (guitarist for Norwegian band Mayhem) and accordionists Adam Stacey (from Secret Chiefs 3) and Pierre Mussi. Gathering different backgrounds and nationalities is not an obstacle here. On the contrary, everyone brings their own personality, their own instrument (the usual gear for metal music, but also a sitar, a harpsichord, a mandolin…) and this very special blend is awe-inspiring. The reason why Igorrr has a triple final consonant is not disclosed, but it could possibly mean ravishing, roaring rebellion.