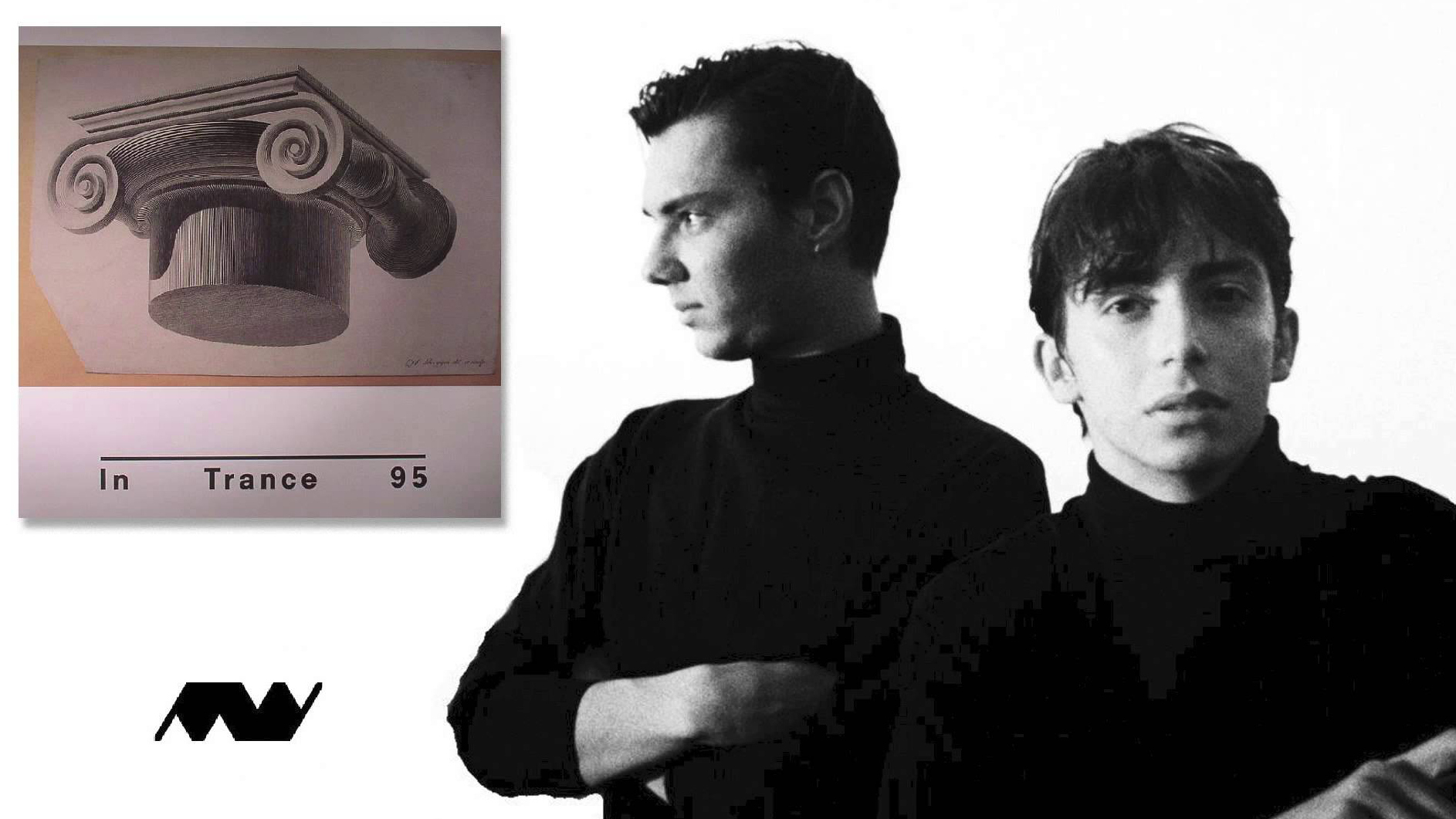 About
File under
Cabaret Voltaire, Orchestral Maneuvers in the Dark, Die Krupps
Free style
Minimal electro-pop
" Blending elements of Die Krupps and OMD, the Greek pioneers still have it. "
Guitars dominated the Greek music scene in the 1980s, while the taste for pop-oriented acts like OMD, Cabaret Voltaire and Clock DVA was limited to an underground fanbase. Amidst this landscape, two 18 year-olds – Alex Machairas and Nik Veliotis – formed In Trance 95 and with the release of their debut recording in 1988, the elusive double A-Side single, 'Desire to Desire'/'Brazilia', they formed the vanguard of Greece's minimal synth, cold wave and EBM music scenes. Their debut LP, Code of Obsession became a cult hit, with its discontented vocal samples, deep repetitive grooves and sinister drum machines within an ethereal framework.
The band split for several years during the '90s while Machairas and Veliotis went on to form Itenef with Magdalena Sverlander. Still, the idea of the IT95 reunion never faded away and the duo finally ended its 15-year hiatus in 2010 when they signed to New York-based label Minimal Wave. Their latest album, 2013's Shapes in New Geometry, delivers the band's distinct industrial/minimal identity, which sounds as abrasively fresh today it did when their mission began back in 1988.