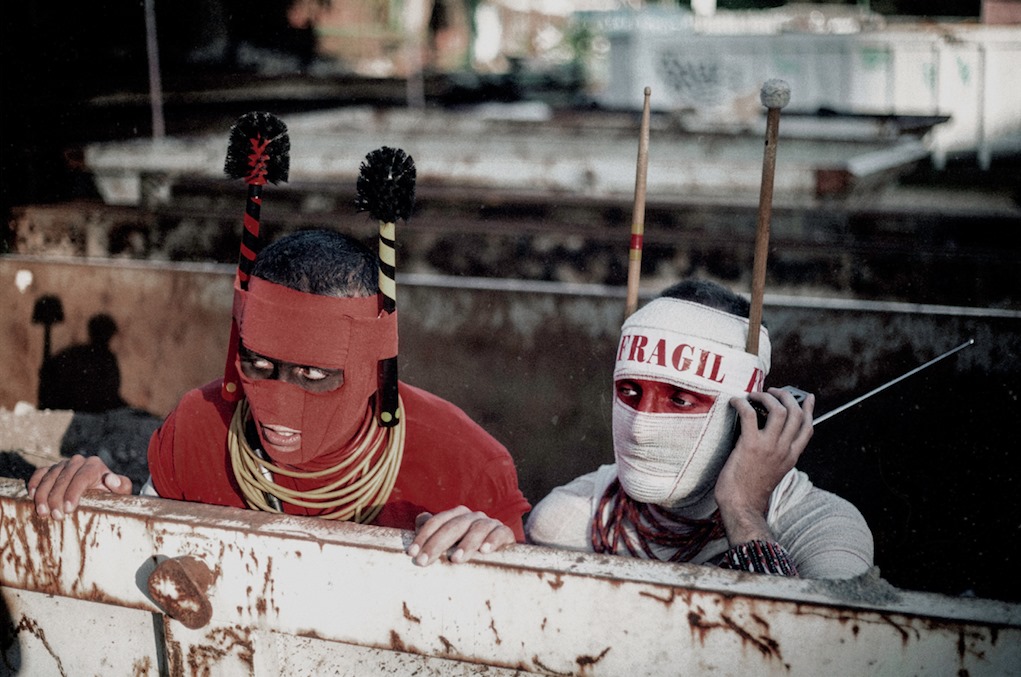 About
File under
Gorillaz, A Tribe Called Quest
Free style
Intergalactic humanitarian hip hop
" Batida and Ikonoklasta become an alien power duo "
IKOQWE came from another planet with an important message but they soon discovered there weren't a lot of ears willing to take their message seriously. Still, they ended up staying on Earth since they had to sell their Interstellar Hiace to make ends meet. Now they're broadcasting releases on radios worldwide, looting historical archives for samples, and delivering vocals in Angolan, Umbundu and Portuguese slang.
Behind the masks are IKO AKA Ikonoklasta AKA Luaty Beirão, the rapper/activist that is one of the most ferocious voices hailing from Angola, and COQWE AKA Pedro Coquenão AKA Batida, the producer/explorer that keeps on coming up with music that carries a world of references and stories that are deeply intertwined with the identity his sampling. To bring those stories to the forefront, IKOQWE dug into the International Library of African Music, exploring the greatest repository archive of historical recordings, with a singular focus on the sounds of Angola.
' The Beginning, The Medium, The End and The Infinite' is the duo's coming out record. One that was broadcast on radios all over the world since touring, now without their faithful flying Hiace, was out of the question. The record revealed collaborations with earthlings such as Spoek Mathambo, Celeste Mariposa and Octa Push. Behind its old school hip-hop and Angolan layers, each track holds reems of political and social commentary. Though those will only be decoded by ears that are ready to receive the seemingly deeply alien message about the importance of universal human values.