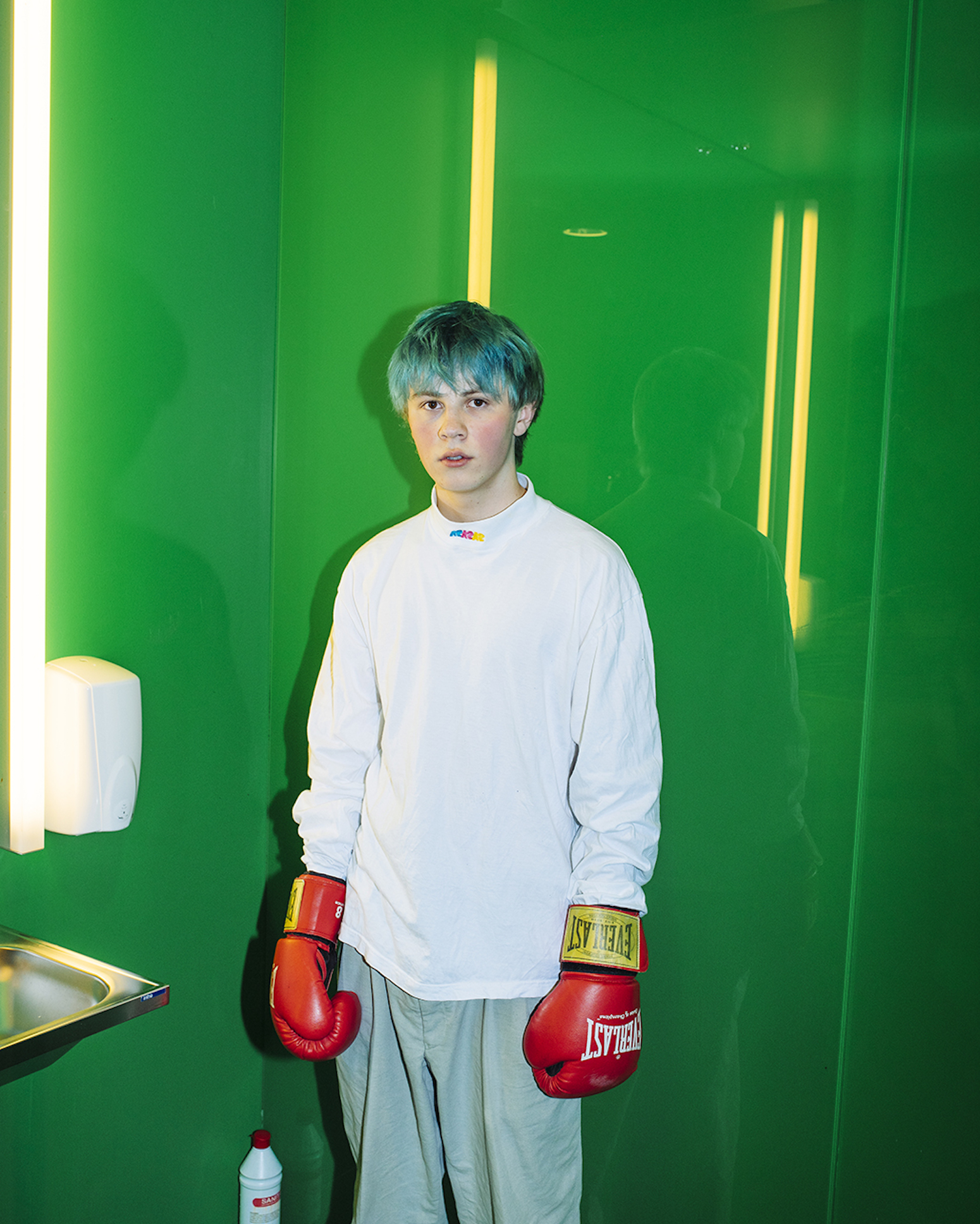 About
File under
Kevin Abstract, (Sandy) Alex G, Gus Dapperton
Free style
Coming-of-age Core
" The growing pains of Gen Z mashed up with everything on the internet "
Small-town ennui can be a powerful creative force. After all, even Bruce Springsteen is still finding inspiration in his upbringing in Freehold, New Jersey. For Jimi Somewhere – real name Benjamin Schandy – a childhood spent in the tiny, postcard-pretty town of Hokksund, an hour west of Oslo, Norway, forced him to escape into his own imagination. Guitar, skateboarding, wandering through forests, pop punk like Green Day and Blink 182, rap, the films of Spike Jonze, Sofia Coppola, and Wes Anderson. "I've taken all these things and combined them to make… me," he told VICE last year.
But it was listening to Kevin Abstract's seminal MTV1987 that really set Jimi down the musical path. Along with childhood friend Milo Orchis, Jimi started experimenting with basic production, putting poetry about growing up and finding your place over crisp electronica, lush soundscapes, and kaleidoscopic collages of sound. He borrows from emo, pop punk, and hip hop, but also draws in elements of chillwave and bedroom pop. And what he's achieved is more of a feeling than a definitive sound, that fraught moment when the adult world is hurtling toward you and not wanting to deal with it.
Really though, Jimi sounds like a mash up of hyper-modern Gen Z culture, a kid who grew up listening to artists who grew up listening to everything on the internet. It's emotional and aware and clever and reverential. It's the sound of someone who created their own world to escape, and is endlessly inspired by the adventures music has given him.