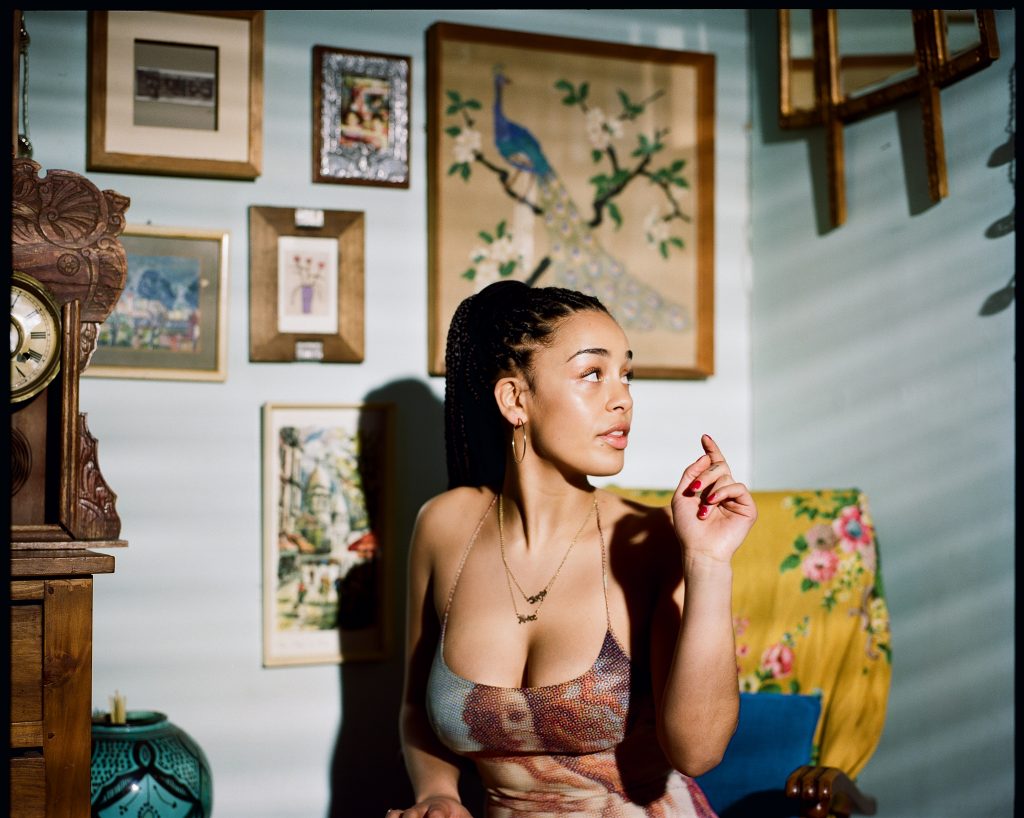 About
File under
Lauryn Hill, TLC, Drake
Free style
Alt-pop, grime, slow R&B
" Sweet, soulful urban slow-jams with a poignant edge "
A queen of the slow jam hailing from the unlikely urban music hot-spot of Walsall in the English West Midlands, Jorja Smith's viral acclaim has come with the loving appreciation of several hip-hop superstars.
Drake, Kendrick Lamar and Kali Uchis are amongst those who've been drawn to Smith's music, a heartfelt brand of vocally exceptional, slow-build R&B that tugs at the heartstrings via tropical rhythms and casual declarations of love.
She's been at it since she was a teenager: Smith's early hit "Teenage Fantasy" was written as a love-burnt 16 year old, while the funky garage rhythms of "On My Mind" recall the best of '90s R&B with a contemporary soul layering draped over the top. Despite the big-name interest, debut album Lost & Found eschews any of her special guest work in favour of a brilliant cohesion that seems to lay her soul down on the table for all to see as it progresses.
It's very much a summer soundtrack, gently sexy, drifting by in a haze of beauty. Many of its songs were sketched out well in advance, carefully crafted in notepads as a high school student and delivered to relate to Smith's life, punching through pop's sappiness to become instantaneously relatable.
Smith can sing, and writes fantastically beautiful songs that have texture, rhythm and an "easy like Sunday morning" glow. What's not to love.