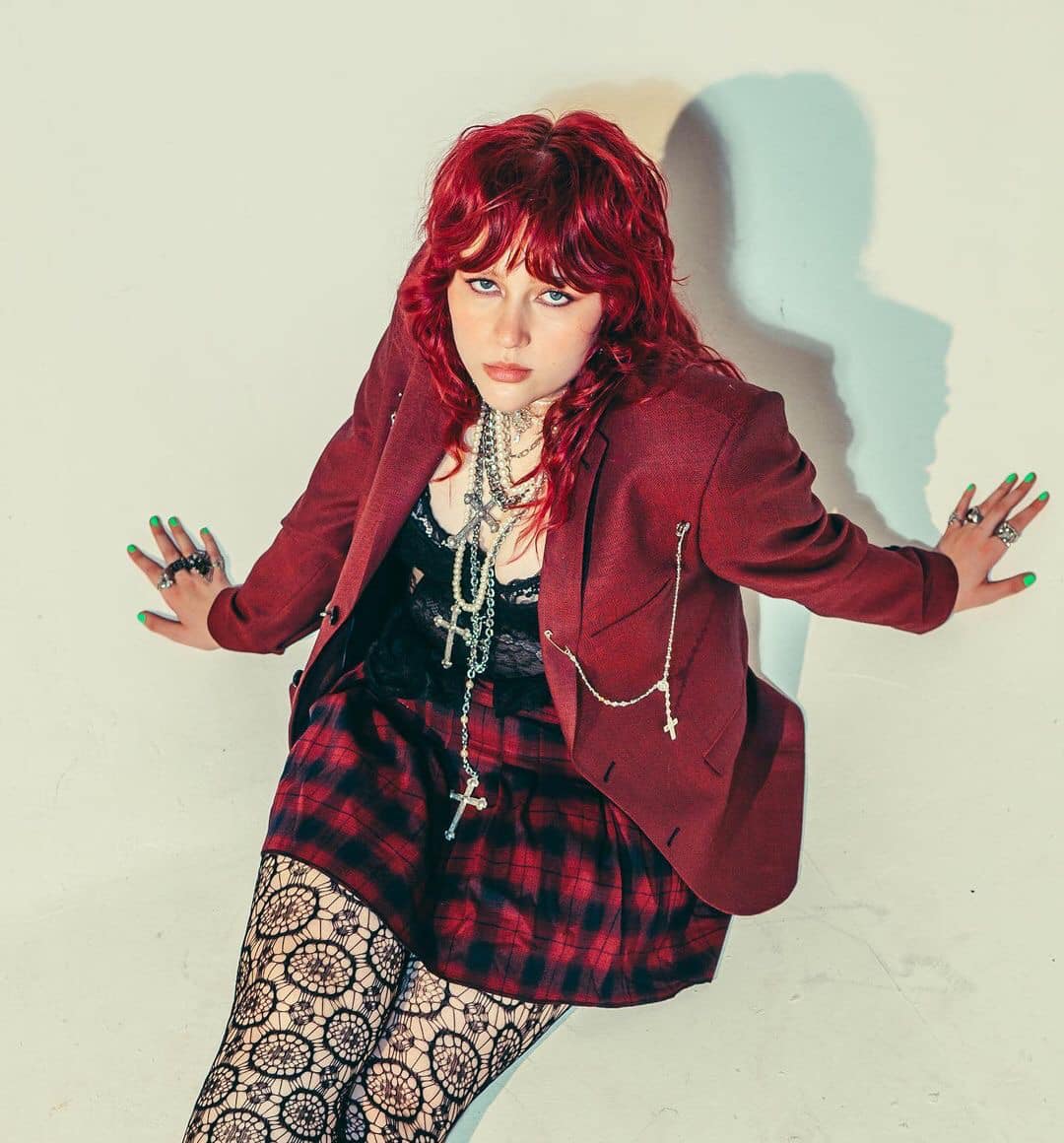 About
File under
The xx, Billie Eilish
" Gen Z pop with bite "
Barely still in her teens at the time of writing, Slovakia's Karin Ann has been garnering comparisons to global pop superstar Billie Eilish at every turn. At first glance, you'd be forgiven for pointing out the hints of defiance in her vocal delivery, the unique pieces her wardrobe seems to be stocked with, her sincere lyrical themes, or the Gen Z fandom that has embraced her as the parallels between the two. Look deeper, however, and you'll find another common thread, one arguably less superficial and tangible, but all the more meaningful: that indefinable quality that makes a star.
That quality hasn't gone unnoticed. Her hushed yet upbeat pop vibes, grounded in the zeitgeist through her outspoken addressing of mental health, human rights and self-care, have won her a sizeable following in Central and Eastern Europe and racked up impressive streaming numbers. Her accomplishments bridge the generational gap between the old music guard and the new kids on the block – she's performed at the Reading and Leeds Festivals, and she's been featured on Spotify's Times Square billboard. Above all, as a proponent of LGBTQ+ and minority rights, she's been using her budding stardom for good.
What makes Karin Ann's career and the buzz surrounding her all the more impressive is that she's only got an EP and a handful of singles to her name so far, indicating even greater things to come. Though honestly, whether she delivers or not is beside the point – for someone whose biggest hit is titled 'i'm a loser', Karin Ann has already proven she's anything but a loser.