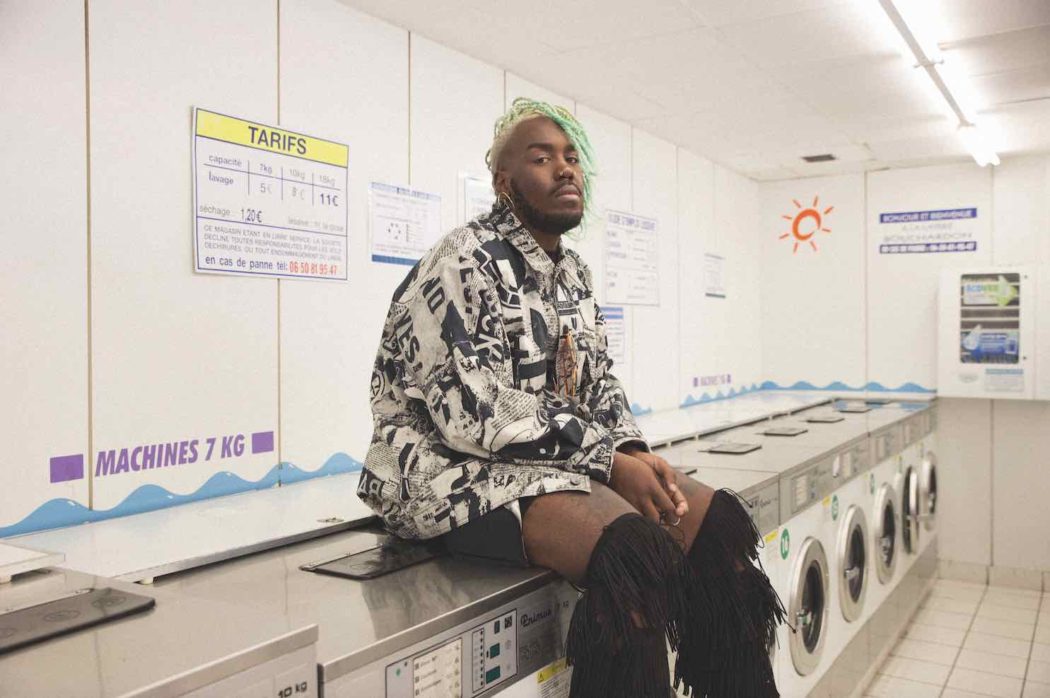 About
File under
Frankie Knuckles, Hercules and Love Affair, Beth Ditto
Free style
Flamboyant house music
" A DJ, musician, dancer, activist and icon causing a stir "
A few months ago, Kiddy Smile got a text message from Pedro Winter, the founder of Ed Banger Records, asking him if he wanted to DJ at the Elysée on June 21 (the day of the 'Fête de la musique', the annual celebration of music in France). Kiddy Smile thought that he meant the Elysée Montmartre, a historical music venue at the foot of Montmartre. He was wrong: Pedro (aka Busy P) meant the Elysée Palace, as in the official residence of the President of France, who was hosting an event to celebrate French electronic music. Watching Kiddy Smile perform in the ceremonial courtyard was an unforgettable sight. Surrounded by his dancers, he was proudly wearing a T-shirt emblazoned with a homemade slogan: 'Son of immigrants, Black & Queer'. His powerful activism fuels his music.
Born Pierre Hache, Kiddy Smile grew up in Rambouillet. He started taking dance lessons when he was a teenager and this passion never went away. He performed in videos by George Michael and Yelle, then on stage with Gossip (Beth Ditto is one of his early supporters) and LCD Soundsystem. He has also worked as a fashion stylist and as a DJ. He became a major figure in the Paris ballroom scene, thanks to his mastering of vogue, the house dance that fits his music to perfection. In August 2018, he finally released his debut album, One Trick Pony, an expression of his fascinating identity, fighting for LGBTQ rights while having fun. Meet the new icon of French house.