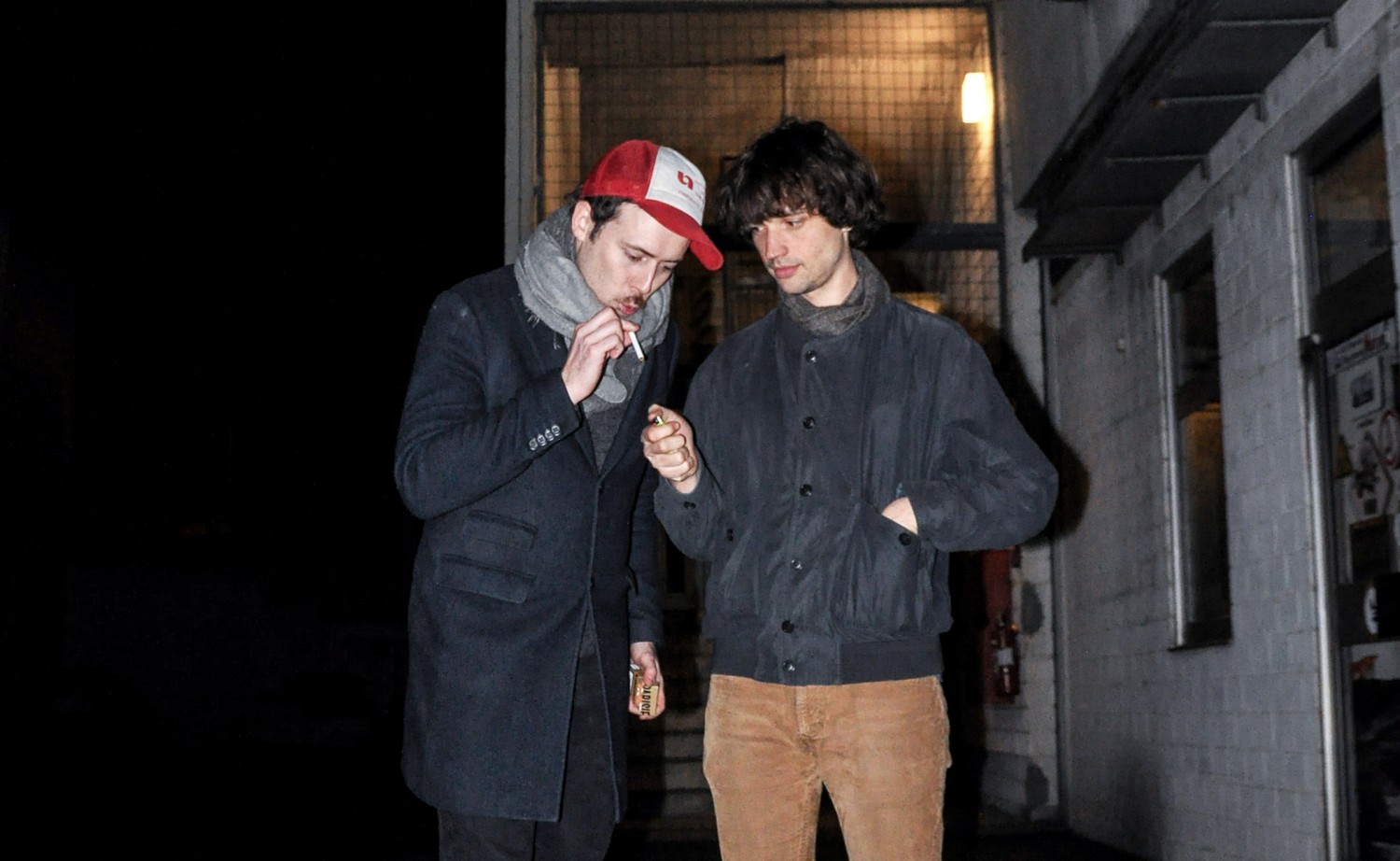 About
File under
Phoenix, Metronomy
" Smooth krautrock, disco beats and indie-pop vocals. Basically if LCD and Neu! had a supergroup for all ages! "
The Swiss duo made such an impact in 2014 with their debut LP Im Sinne der Zeit that they were covered by a multitude of global press outlets, including Pitchfork. Surprising, considering they're a niche-German singing band that specialises in krautrock and sentimental pop. With a stripped down setup of chugging basslines, psychedelic synths and Alex Turner-like vocals, the band have crafted an electro new-wave funk sound that counterbalances the harsh times in which we live.
Consisting of Sevi Landolt and Daniel Bachmann, the duo followed up their debut with Pagat Der Liebe which, when speaking to The Quietus, the band described as a "kind of a schlager, kitsch, disco thing." This year, they released their third LP Du bist so symmetrisch (no translation needed), an electro-jolt that's very reminiscent of Metronomy's hit LP Love Letters, resplendent with funk basslines, infectious melodies, and disco wizardry. They are in a sense a band that belong to the past, the present, and the future, all at the same time. They combine that French pop aesthetic, with German linguistics and archaic organ sounds, yet still pull in crowds from across the globe.