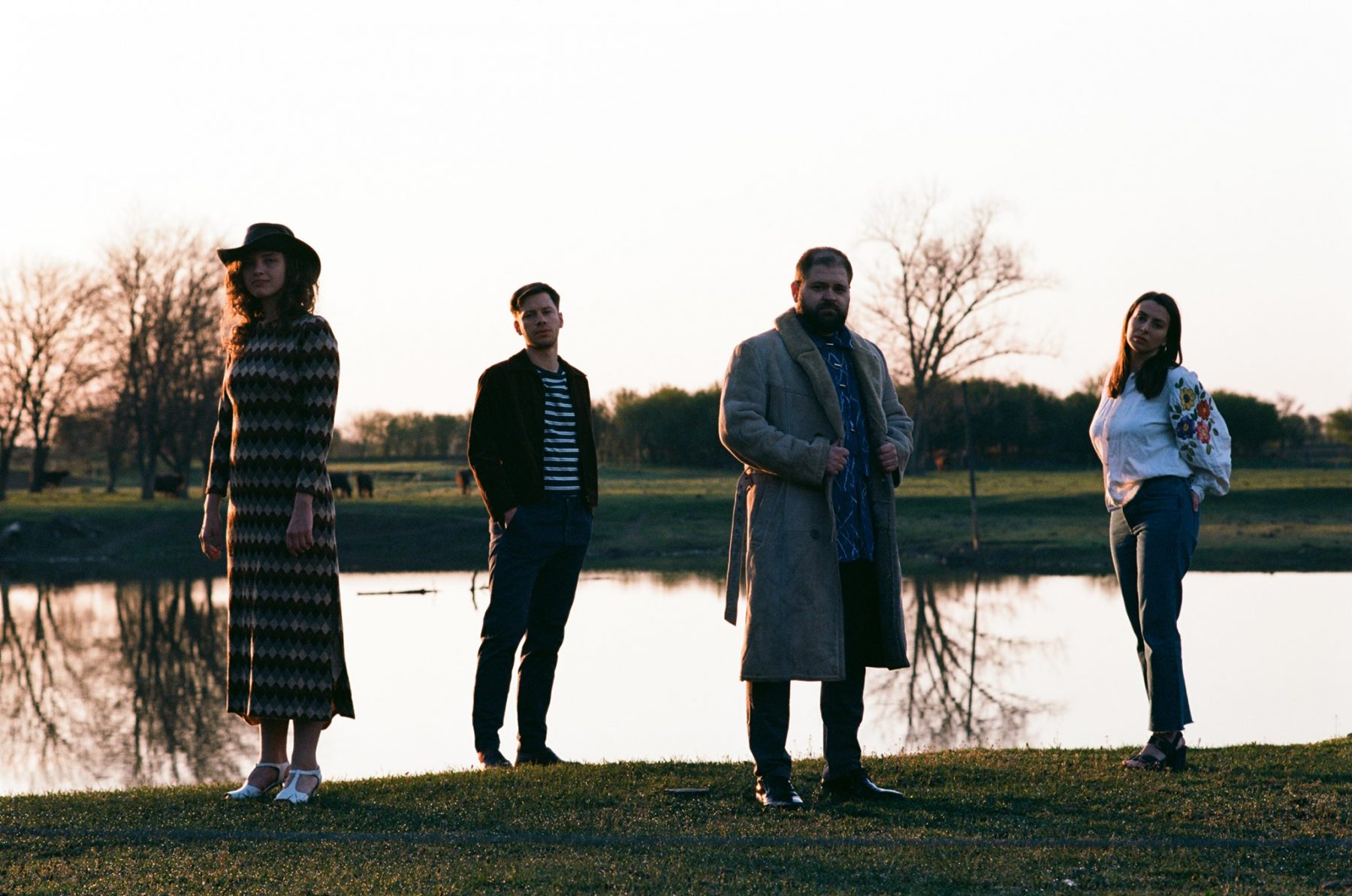 About
File under
Moon Duo, Allah-Las, DIIV, W.H.Lung
Free style
Indie Rock, Psych Rock, Dream Pop
" The psychedelic colours of Belgrade "
Belgrade boys Marko Grabež (guitar, vocals) and Ivan Pavlović Gizmo (drums, samples) began playing together during their school days, with the band CheGuerillaz. In the meantime, Marko Grabež became a well-known young actor on Serbian movie and TV screens. Their new musical chapter was opened in 2017, when the boys met Ivana Miljković (synth, vocal) and Emilija Djordjević (bass, vocal). They started the band KOIKOI, named after a small Japanese Koi carp fish which was swimming in a nearby aquarium.
The powerful indie-rock quartet are deeply rooted in modern psychedelia and lyrically influenced by older Serbian art rock inventors. They were selected by local label Pop Depresija as a closing act for the late 2019 sampler 'Hali Gali'. Among eight new Belgrade alternative and indie bands on 'Hali Gali', KOIKOI were recognized as the best, and quickly expanded internationally through a record deal with Slovenian indie label Moonlee Records, home of Borghesia, Repetitor and Žen.
With excellent singles 'Ogledalo je zrcalo' (The mirror is a looking-glass) and 'Misisipi' (Mississippi) KOIKOI got the full support of indie rock audiences all over the Slavic speaking Balkans, winning wide curiosity about their forthcoming debut album. In the summer of 2021, with the Moonlee release of 10-track LP 'Pozivi u stranu' (Calls aside), their message got louder and clearer. Right now, KOIKOI are the most promising new Serbian indie rock band, and it's just a matter of time until these boys and girls move to the main stage.
Picture credits: Nemanja Knežević