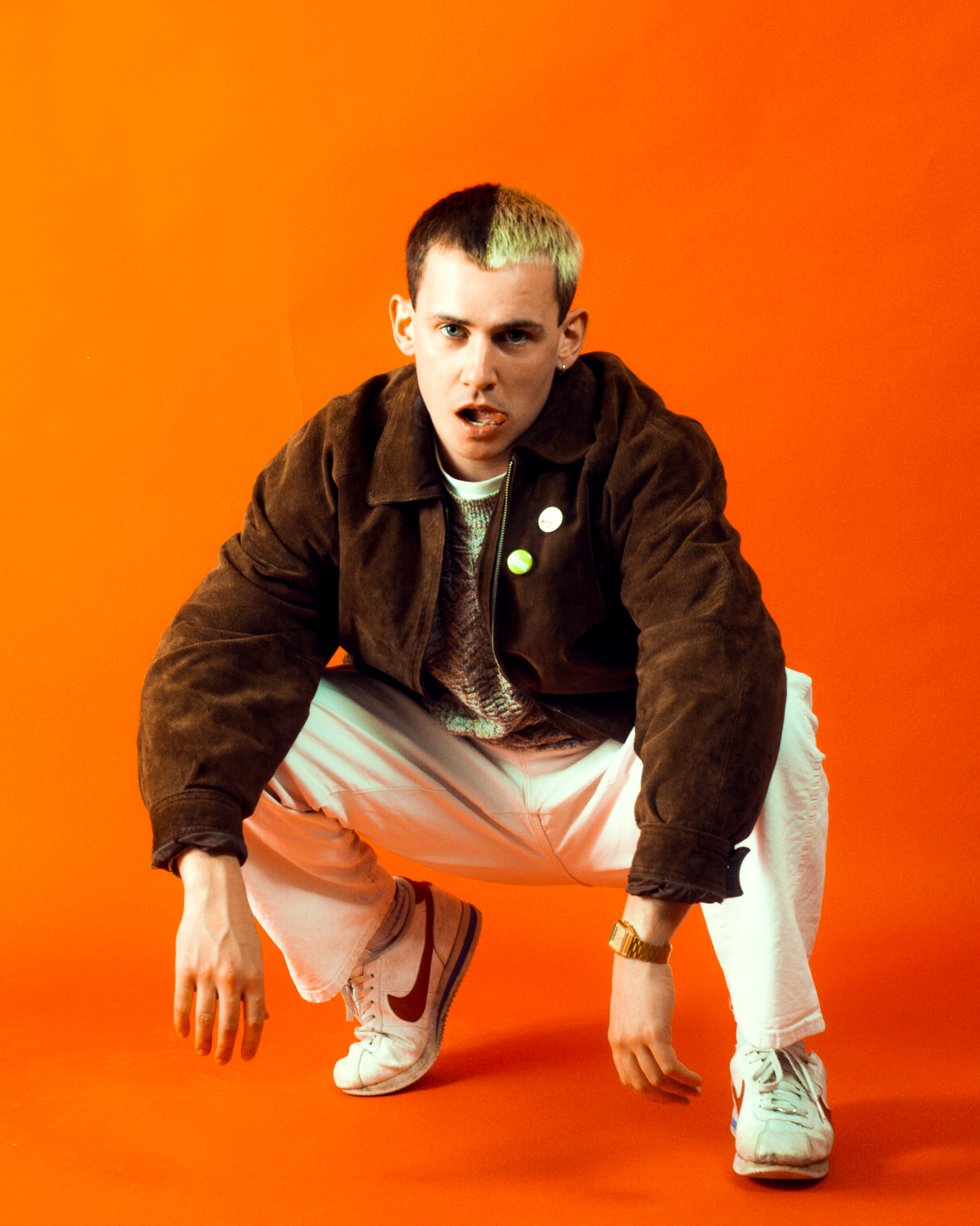 About
File under
Mac DeMarco, Ariel Pink, Loyle Carner
Free style
Downbeat rhythms meet cutting, emotional lyrics
" Soulful street poetry lamenting the fate of Dublin's working class "
An often vocally outspoken voice of working class Dublin, Kojaque is a hip-hop musician, but also a filmmaker and co-owner of his own label Softboy Records. He's out to make a point, a man who uses his music to effectively deliver his thoughts and feelings.
Conceptual mixtape 'Deli Daydreams' (2018) launched Kojaque onto the market, dipping into wild nights, drug use and grey tones as it reflected on Dublin's social underclass and its gritty issues. The debut saw him tour with Lana Del Rey and Slowthai as he worked towards launching his more substantive debut album, 'Town's Dead', due in 2021. The new record is focused on surviving in high-priced Dublin as you chase your dreams. On it, Kojaque laments the drudgery of the 9 to 5 and Ireland's history of mass emigration, taking aim firmly at the class divide.
"I fell in love with [hip-hop's] storytelling at about 15 or 16," he says. "There was a lot of stuff that I could relate to. I just kind of felt like I wanted to do something from my own perspective, one that hasn't been seen much globally."
"I wanna make people angry," he admits, arguing apathy is useless, and you feel it in his biggest hit so far 'Eviction Notice', in which the rapper's slow-build intro bursts into emotional life, quipping "I spilt my guts to bookie, I meant to reach for my wallet."
Kojaques' music is a subtle gut punch, the kind of sound that's often quite mellow until you delve into the lyrics, which smash like corrosive waves as their darkness slowly unwinds from the toned-down melodies. It's a subtle, clever way of producing music, and one that'll find him plenty of takers during dark times: a soul bared, cuttingly, and with lyrical wit.