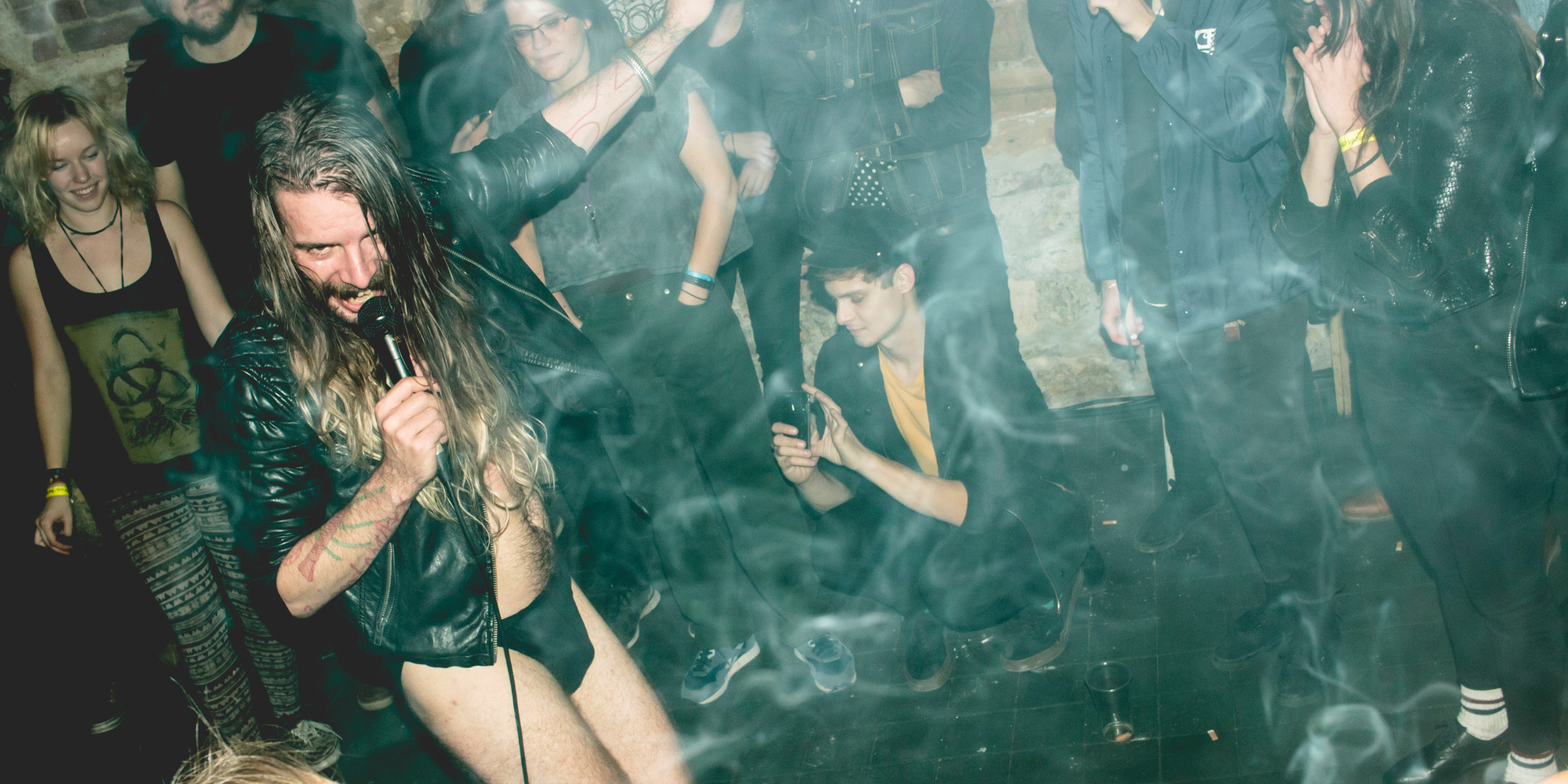 About
File under
Ariel Pink, Nick Cave, Flaming Lips
Free style
Avant-garde rock'n'roll
" A quirky musician with no boundaries or limitations. If you're looking for a show with true rock'n'roll attitude you've found your man! "
Jakub Kaifosz, aka Lazer Viking, is well-known figure in the Czech alternative scene. If you're looking for a show with true rock'n'roll attitude, he's your guy! There are profanities, performances in underwear, more profanities, shameless antics and general craziness, and more profanities… Since it's all unplanned and spontaneous, you'll hardly find a more amusing show. Oh, and of course the crucial part of the show is his music.
Beyond his career as a musician, he is also a presenter on Radio Wave, a public service radio station for young listeners.
As a musician, he first attracted attention with his surf-punk band Wild Tides in 2011. Then in 2015 he released his solo debut, Radical Karaoke, under the pseudonym Boy Wonder and the Teen Sensations. This album, full of 1960s-style rock 'n' roll songs with peculiar lyrics, was nominated for the Apollo Award – the Czech Republic's answer to the Mercury Prize.
Since then he's changed his stage name to Lazer Viking and on his latest album, Flesh Cadillac, he collaborated with British musician Sabrehart. On this record he again proved his songwriting skills and that he can do radio-friendly songs with catchy melodies as well as crazy mind-blowing noise. And amazingly, the songs from both spectrums work great together with dirty guitar riffs and Lazer Viking's unique voice provide the finishing touches. It's no surprise that many reviewers labelled Flesh Cadillac as one of the best Czech alternative albums of 2016.