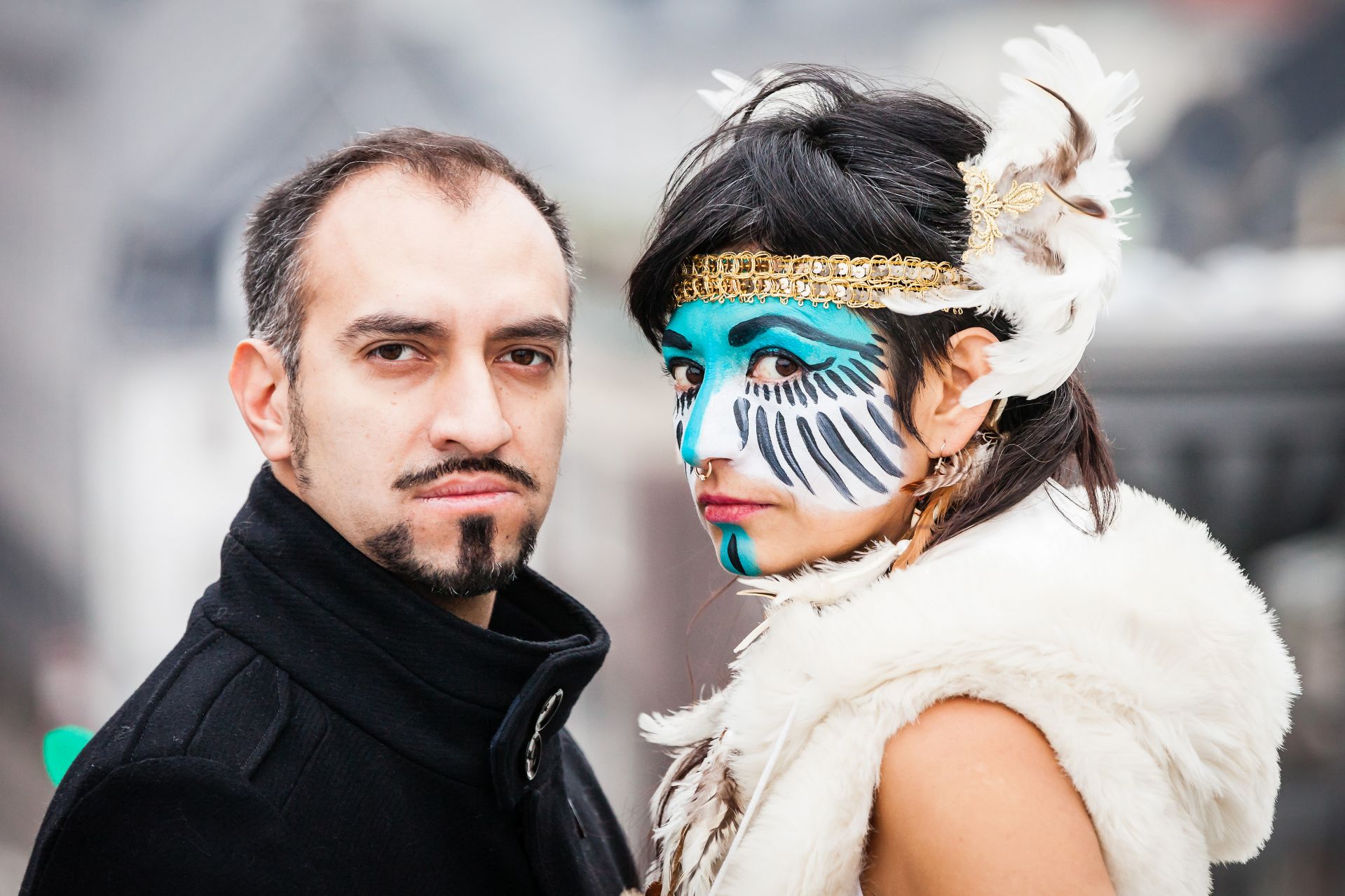 About
File under
Bomba Estéreo, Manu Chao, Mano Negra
" Latin with a beat that is the world music of the future "
Ay carumba! If you're looking for a Latin spark to get a party started, you could do a lot worse than turning to Danish duo Mambe & Danochilango. Combining their Latin roots – Danochilango is a Mexican DJ and producer, and also a former dancer with the The Royal Danish Ballet, while Mambe is a Colombian musician and singer – with Scandinavian influences they are, according to their bio, "sonic travellers and worthy citizens of the global village", a fitting description given the kaleidoscope of musical styles they swirl into catchy anthems.
Tribal, dancehall, hip hop, reggae, Balkan, Kuduro, and Cumbia are just a few of the diverse genres they combine to such devastating effect. "Global bass" is what they call the result, full of energy and spontaneity, a rhythmic mesh of world and electronic music. And despite the clattering beats and electro flourishes, they frequently lean on acoustic instrumentation, giving everything a tactile, human warmth, while Mambe, singing in Swedish, English, Danish, and Spanish, gives voice to social issues and advocates for grass roots activism.
Such passionate and fiery musicality has, unsurprisingly, not gone unnoticed. They were nominated for Best Live Act at the Danish World Music Awards in 2015, with 'Cumbia Universal' getting a nod for Best Song in 2016 by the same institution. Debut EP Hibrido has also attracted mountains of acclaim, and led to tours and performances alongside Latin luminaries such as Bomba Estéreo and Pato Machete to name but two. With a new album due this year, the world music of the future looks exciting indeed.