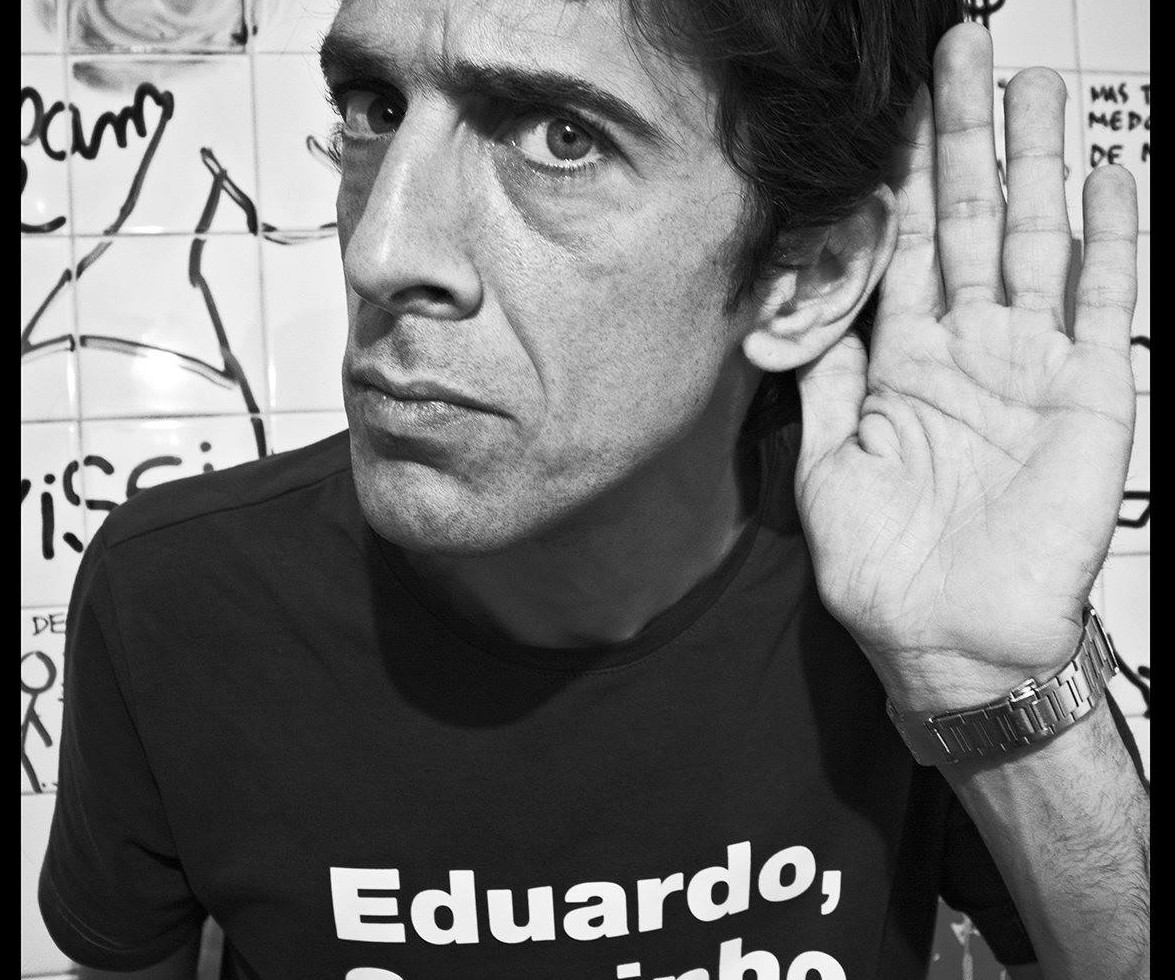 About
File under
Violent Femmes, -M-, Mike Patton, Chico Buarque, Sérgio Godinho
Free style
Dreamy pop folk
" Portuguese songwriter from heaven and hell "
Talking about Manel Cruz is talking about the last 15 years of pop-rock music in Portugal. Since 1997, Manel Cruz is an active musician and as become one of the most respected singer-songwriters of his generation.
He started a group called Ornatos Violeta in high school with a bunch of friends. In 1997, they released their debut album, Cão, and two years after, they released O Monstro Precisa de Amigos. They became one of the favorite bands among university students with their amazing pop-rock songs. But not only. They inspired other musicians like Tiago Bettencourt or Capitão Fausto, among many others. Their songs were covered by all, from folk musicians to rappers, from Portugal to Brazil.
In the end of 2001, the band called it quits. But Manel didn't wanted to stop writing music, so he formed Pluto, a rock outfit with fellow friend Peixe, from Ornatos Violeta, and in 2004 they released the album Bom Dia. 2008 saw the release of a limited edition of a book of 140 pages with a double album called O Amor Dá-me Tesão/Não Fui Eu Que Estraguei of Manel work under the alias Foge Foge Bandido. An intimate work full of samples, acoustic guitars, bizarre voices but also beautiful songs.
In 2012, he releases another group album, Nada É Possível, with SuperNada and he decides to reform Ornatos Violeta for some concerts. And all of the sudden they headline Paredes de Coura Festival, alongside with Kasabian and dEUS, and also play 8 sold out shows for almost 30.000 persons in Lisbon, Porto and Ponta Delgada.
In the meanwhile, he features in songs by Da Weasel, Samuel Úria or Nuno Prata, from Ornatos Violeta, and was also invited to write songs to others such as Clã or Aldina Duarte.
In 2018, he's finally releasing his first solo album as Manel Cruz. He already showcased new songs with shows around Portugal and also Brazil, and is preparing his biggest tour since Ornatos Violeta, playing at festivals like Marés Vivas or Rock in Rio Lisboa.
Songs written with a ukulele, with a Chico Buarque feeling, a bunch of friends and bizarre samples. Songs that started to come to life after a dinner with brazilian musician Rodrigo Amarante. Songs to be heard.