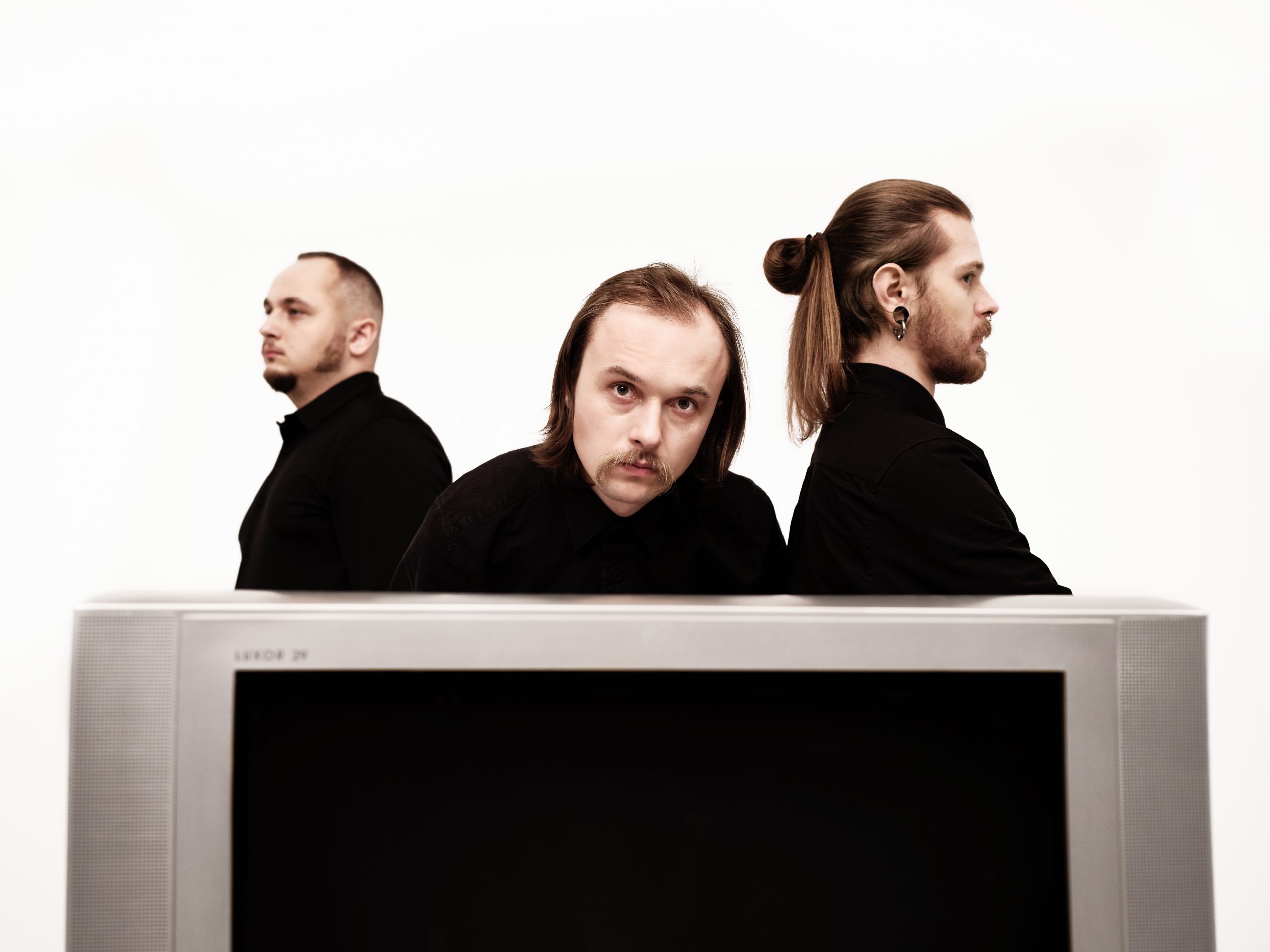 About
File under
Joy Division, Interpol, Gang of Four
" A modern version of post-punk's claustrophobic bleakness "
You might not realise it, but the chances are you've heard plenty of Molchat Doma. There's the viral video clip of bats dancing like nightclub goths. This TikTok montage has been viewed over 5.7 million times. Both were sound tracked by 'Судно' (Sudno), a song taken from 2018's Этажи (Etazhi), a cult hit of an album released on Sacred Bones that sold out on vinyl six times, and is now on its seventh pressing. In short, their work is plastered across the internet and social media, a phenomenon unto itself. 
Formed in 2017, in their hometown of Minsk, the trio take inspiration from early 80s post-punk and new wave, a visceral, intense mix of metallic drums, ominous synths, and melancholic bass lines. Their songs burn with a deep-seated despair and frustration, with lead singer Egor Shkutko sounding spectral and disembodied, his droning voice clouded in reverb. Lines like "Living is hard and uncomfortable/ But it is comfortable to die"are typical of their lyrics.
The band have been dubbed "the Belarusian New Order of our generation", but they have far more in common with the gloomy nihilism of that band's forebearer, Joy Division, a bleak, claustrophobic quality that's like sinking into a pool of tar. New album 'Monument' confirms as much, full of brooding, melancholic anthems and dark, no wave synth-pop. "Doomer" some call it, representative of despair and the collective sorrow of our deteriorating world. Things are falling apart; listening to Molchat Doma as they do so is an oddly comforting experience.