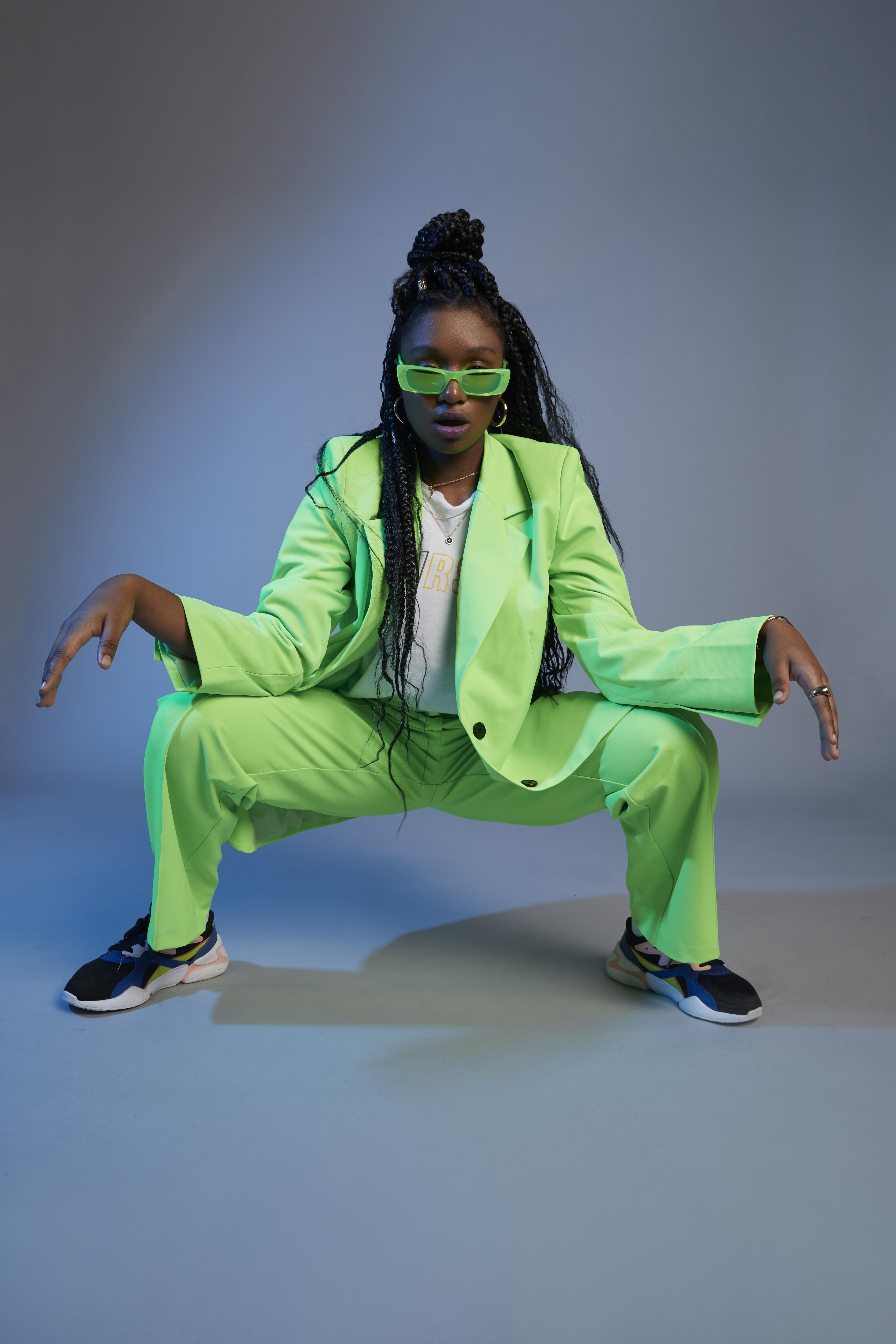 About
File under
IAMDDB, Lauryn Hill
Free style
Vibe-infused R&B and rap
" The prodigal daughter of Portuguese R&B and rap "
Nenny came from Vialonga, a suburb on the outskirts of Lisbon. As a teenager, she moved to France and, more recently, to Luxembourg. In 2018, she decided she wanted to become an artist. To achieve this goal, the soon-to-be artist created an Instagram where she started posting covers and eventually a version of Wet Bed Gang's 'Devia Ir' caught the original artist's attention, leading to Nenny visiting their studio during school break when she came back to Vialonga.
Self-described as "cassula do game" (meaning the game's youngest), Nenny grabbed the scene's attention when she released 'Sushi', a trap hit that burrows itself inside your head with its cool demeanor and braggadocious attitude, all dressed up in a kimono. She calls herself the game's youngest because she was only 16 when she crafted the hit with producer i.M that amassed millions of views and became her first platinum hit.
Nenny only let a couple of months go by before putting out her next huge hit. 'Bússola' is a dancehall flex that showed that she was no one-hit wonder. The song sees her write about trying to find her way, and became her second platinum hit, earning a nomination as Best Song of the Year as well asBest New Artist at the Play – Portuguese Music Awards. Even without knowing her path, her pen clearly weighs a ton.
Her first more complex release came this year with 'Aura', a full-bodied EP composed of 9 tracks that let her explore more genres into which she wants to evolve, like rap, R&B and dancehall. She'll quickly reject being labeled as a rapper, showing that her ambitions when it comes to music encompass more than becoming a master of just one genre. The game's youngest wants to become its ruler.