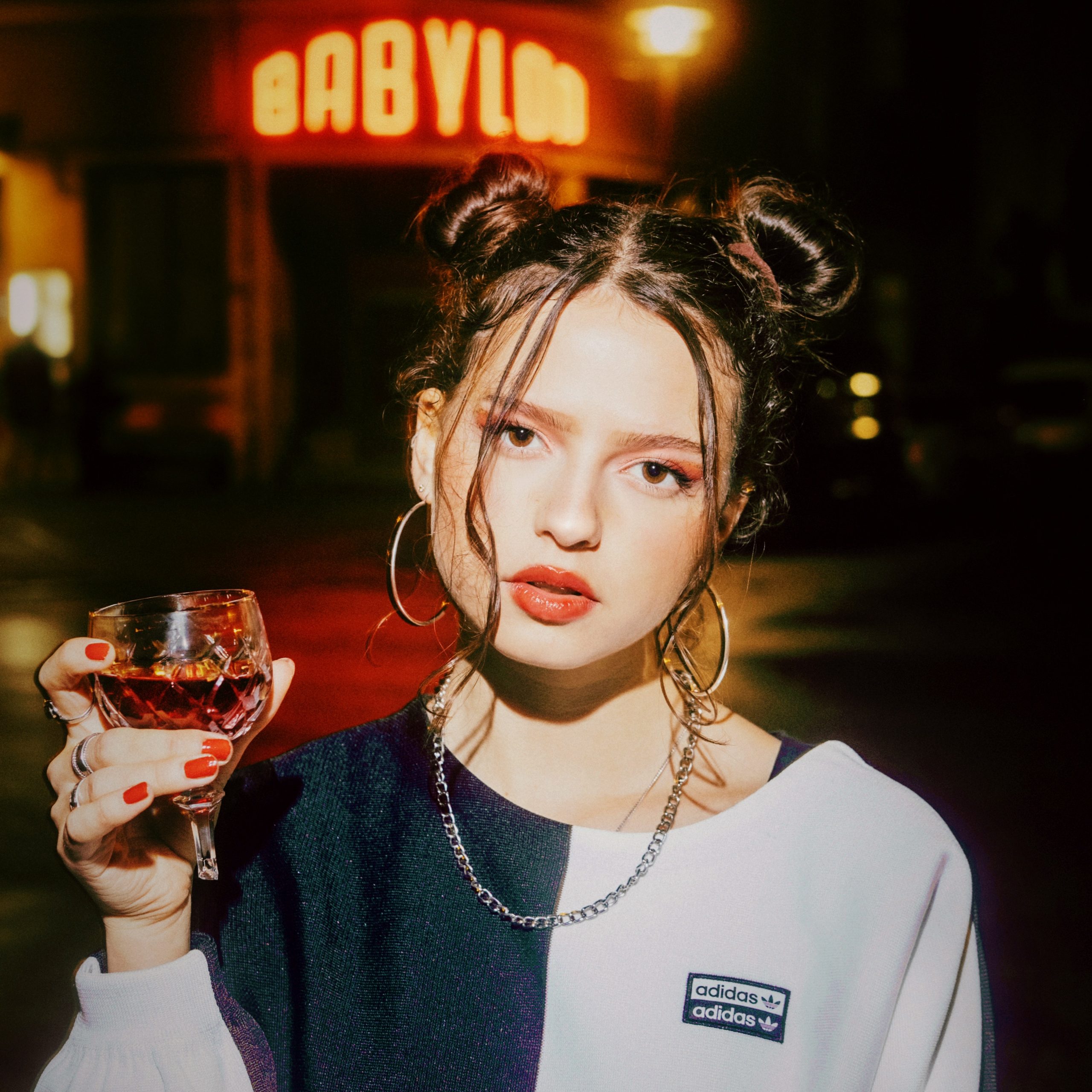 About
File under
LORDE, Sevdaliza, Billie Eilish
Free style
Bedroom Rap & Pop
" Lush piano ballads and brash trap rhythms, like a German Lorde and Megan Thee Stallion hybrid… "
Child TV stars who move on to become professional musicians rarely sound as authentic as Berlin-based artist Nina Chuba. Originally from Hamburg, Nina was a household name, before moving on to study piano, and work on her solo project in the capital. Released in 2019, debut single 'White Shirt' became a benchmark for everything else she would release, full of moody piano lines, hip-hop beats and electronic melodies, all wrapped up in a post-teenage melee of angsty, bedroom pop.
Since then, her sound has evolved and matured staggeringly, an impressive feat for a 22 year old. Her latest EP 'Average' showcases the breadth of her talent, with a mix of tracks highlighting her versatile strengths.
On 'Levitating', the prodigal talent riffs on bad relationships on an emotive-piano-pop ballad. A track that could have easily been written by or for Lorde during her 'Melodrama' period. The EP also swings hard on heavy trap hit 'Beluga', while also featuring 'Babylon Fall', a tracker brazen with attitude, as the singer-songwriter narrates a perfect world where ego and nepotism have been cast aside.
With a solid production style that uses modern, heavy-hitting beats alongside her keen ability to paint beautiful melodies on the piano, Nina Chuba glides easily between the strong and the light. Her English-language pop and rap lyrics allow her to stand out as an international talent, and with an aversion to being pinned down to any one style, the German artist is keen to do things her way, throwing convention to the wind. And when you're that confident, and have such an abundance of talent, why not?