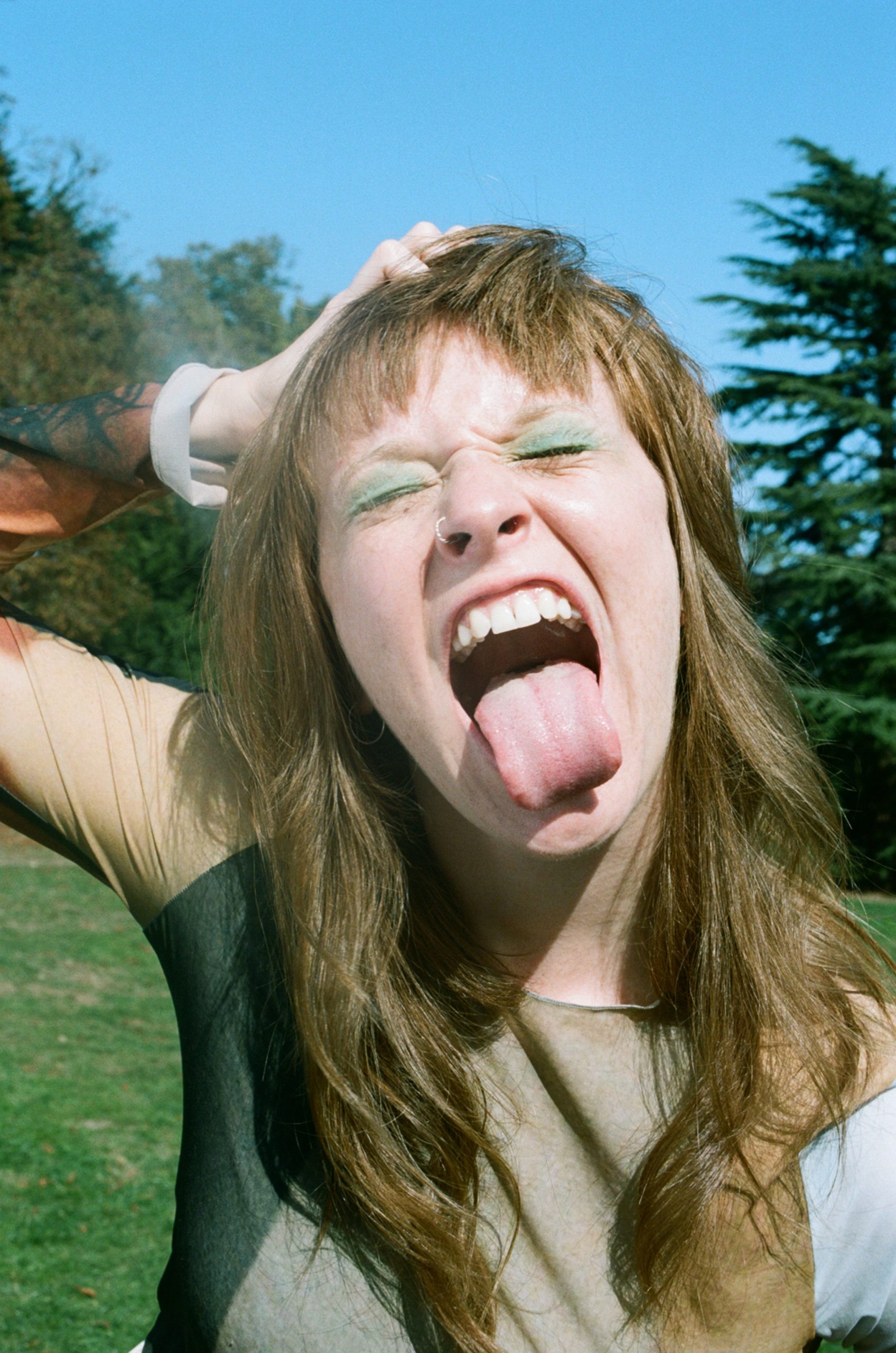 About
File under
Haim, Phoebe Bridgers, Cavetown
Free style
A pop-loving poet on an emotional journey
" Infectious self-examination in pop form "
Back in 2014, at the age of just 18, Orla Gartland already had a sequence of cover songs that had seen her garner a full ten million YouTube views. Those early efforts were a kind of showcase for a harrowingly beautiful voice and released – quite literally – from her childhood bedroom. It was nothing flashy, but beautiful, and all the more impressive as the tunes were delivered minus the PR machine that tends to sit behind such stories. YouTube fame came with regional attention: soon Gartland was working with Irish stars like Gavin James and Keywest.
Gartland points to classic folks acts as her main inspirations: the likes of Joni Mitchell and Imogen Heap, though in truth it's more her ear for poetic expression that sits her in that category than her sound. With four EPs to date – she seems to prefer short snapshots to longer album projects – the Dubliner has consistently built her output on lyrics that speak to the heart, spattering her ideas across a musical palette that's smart but accessible, shiny, gentle and charming.
Gartland's greatest calling card so far is arguably her latest single 'Heavy', a gorgeous ode to the emptiness of heartbreak in which that eye for a turn of phrase hammers home the emotion. Taken from the mature 'Freckle Season' EP, the track quips of the strange sorrow: "And I've been running over all the things that I will never say to you, like how I just wanna hang with you and watch Grand Designs." The single appeared on hit TV show 'Normal People', where its melancholy felt like it sang the lead characters' parts for them.
Both with her music, and with her outlook, what seems to connect with Gartland is her genuineness. She takes relatively few interviews, preferring to communicate through her social channels and her music. She once took a whole three years away from releasing anything new, treating her career as something to do in her own time.
The star potential has been enough to draw in K-pop superstars BTS. Gartland co-wrote on their track '134340', before lending her voice during lockdown to charitable single 'Dreams', a cover of The Cranberries classic in aid of an anti-domestic violence charity.
As Gartland herself says, "Good pop is accessible, relatable, interesting yet simplistic in the best way. It's a good singalong chorus or an irresistible groove." That's exactly what she offers.