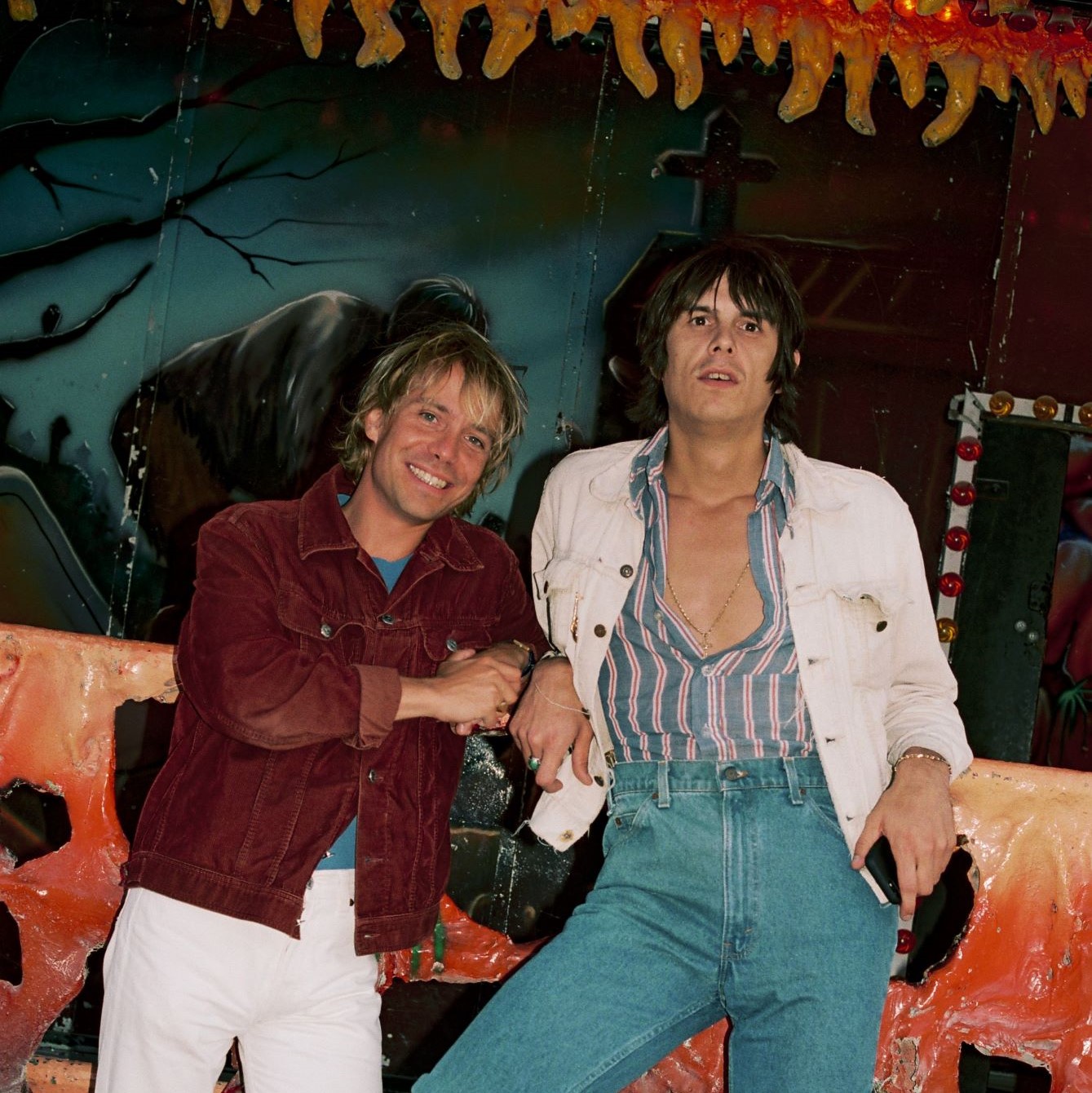 About
File under
The Beach Boys, Phoenix
Free style
Nonchalant pop
" A carefree Parisian duo with sunny songs "
Their charm is undeniable. Irresistible. The spell was powerful even on their very first EP, back in 2014, when we discovered a sweet, androgynous voice singing beautiful melodies in English. We instantly imagined two best friends relaxing in a field in the summertime, strumming on an acoustic guitar, daydreaming about exotic places in the sun.
Eight years on, Papooz (i.e. Ulysse Cottin and Armand Penicaut) still manage to create this laid back, lighthearted atmosphere and their friendship is as strong as ever. The proof can be heard on their new record, 'None of This Matters Now', which they released in March 2022, timed perfectly to meet the arrival of spring. This album, the third of their career, was recorded at a bucolic studio on the West coast – of France, not California, although these new songs were inspired by the Laurel Canyon folk-rock scene from the late sixties. Tropical pop, classic songwriting on the piano and sun-kissed harmonies reminiscent of the Beach Boys give the full picture of the duo's many talents.
Their previous albums, 'Green Juice' (2016) and 'Night Sketches' (2019), were also fascinating examples of their abilities. The picture wouldn't be complete without seeing Ulysse and Armand perform live: these two young men definitely know how to entertain, and their shows can turn to joyful parties where the unexpected is more than welcome. According to legend, they met while queuing for a Patti Smith concert in Saint-Germain-des-Prés. Who knows, maybe you'll meet your future bandmate at a Papooz show.