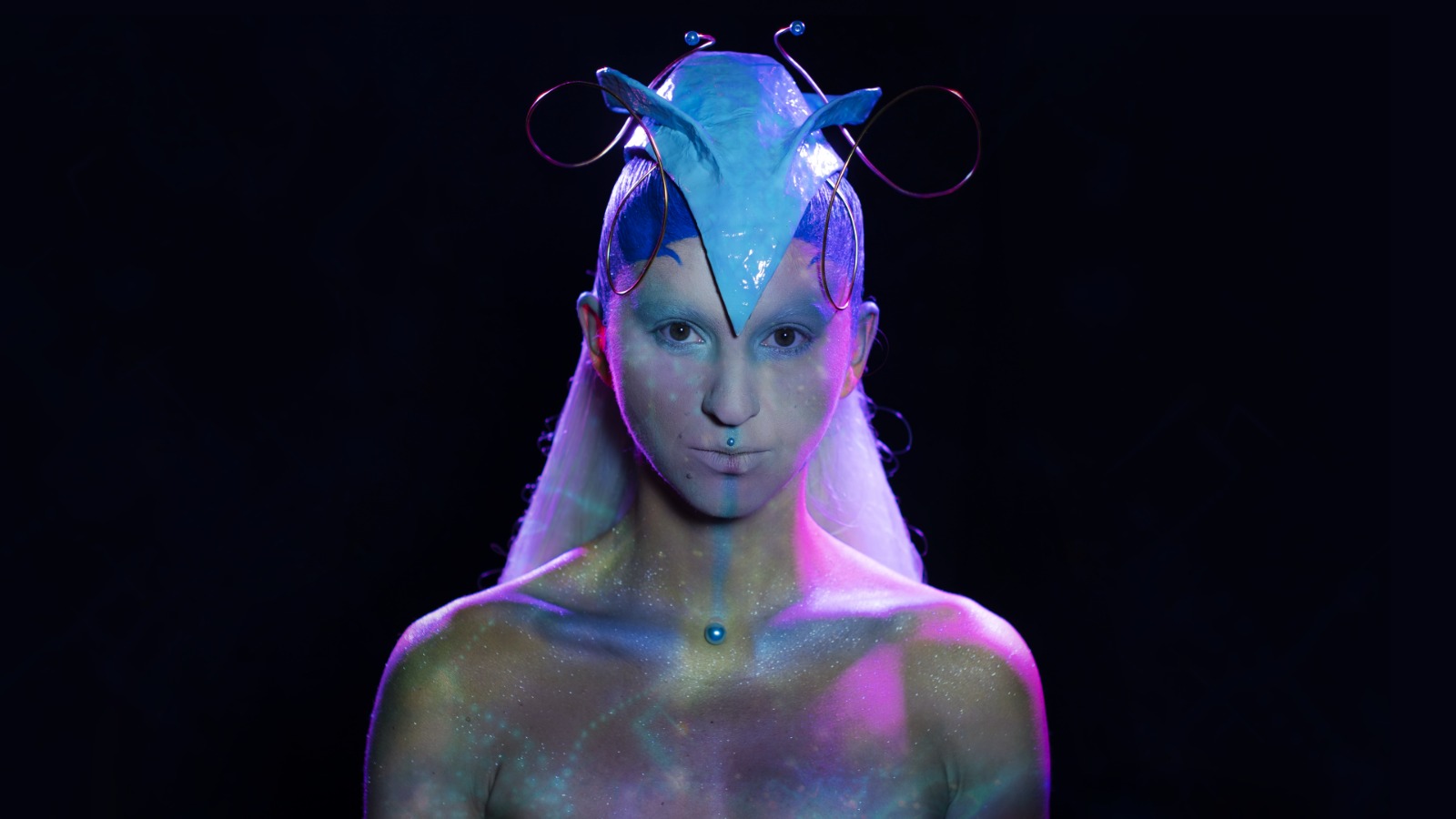 About
File under
CocoRosie, Grimes, Lupa J
Free style
Ambient, Experimental Electronic, Freak Folk
" Ivana in Digital Wonderland. "
When Ivana Picek dropped the early demo album Ludo djevojce (Bandcamp, 2011) she was one of the youngest artists on Croatian acoustic stages. The enthusiastic freak folk singer-songwriter and self-taught guitar player, was at the time occasionally backed by a female cousin on xylophone and a former boyfriend on ukulele. Ivana quickly found her place in Zagreb underground clubs and similar venues all over the Balkans.
In the longer second round, Ivana co-founded the colourful psychedelic rock band Pridjevi with her fellow singer-songwriters Nina Romic and Dino Santaleza. Their eponymous debut album from 2014 was very well received in Croatia and later released in USA on the Chicago label Trouble In Mind. Right now almost everything from Picek's own musical past sounds like the extended warm-up for the long awaited new solo album Casna lubanjska, recorded under moniker Pi ("π" ) and once again released independently via Bandcamp with no label behind it.
She did a rare one-woman-show including writing, singing, playing, programming, recording, mixing and producing the entire album alone. The only studio assistant was a hip hop producer, Strapazot, for some additional mixing and mastering.
It was a brave experiment but Ivana Picek wins on all fronts. Her album Casna lubanjska is full of enigmatic symbols, strange song titles and weird sounds incorporated in 12 dream-like vocal and instrumental tunes always based on the bedroom electronica and sometimes rooted in the freak-folk style.  Pi could be the future of the Croatian indietronica and Ivana is ready to play her first main role.