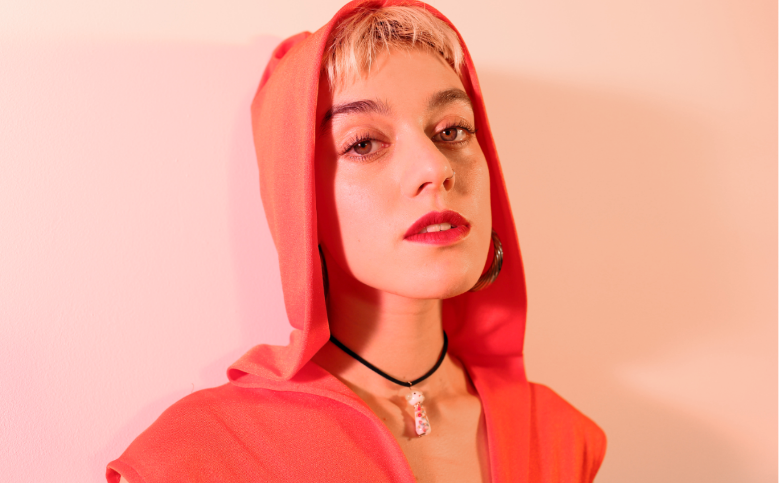 About
File under
Free style
The real face of British pop
" Solid, electro-meloncholic pop, about anxiety and love, as told through the pixie-like, giant that is Hannag Rodgers "
Pixx is 21 year-old Hannah Rodgers, a pseudo-electronic pop act, embellished in the decorum of folk-pop, told wistfully with a mature-naivity, and solumn, yet charmed perspective on the world. On what more can you expect with a debut LP entitled The Age of Anxiety.
With her band in tow, earlier this year Pixx supported Canadian electro-pop act Austra on their European tour – a corresponding sound that ultimately fits together the best properties of both acts. With her debut LP released on 4D there have been comparisons already drawn to the likes of Blond Redhead, Lush, and the Cocteau Twins. Her lyrics, implacably delivered, strong, yet vulnerable, are full of veracious, tenacity, littered with social commentary, about an ever expanding sphere on online influence – and well, modern anxiety. A much expanded take on her debut EP Fall In – an EP littered with mournful lovesongs, and heartbreak.
It's not as if the young British starlet arose out of nowhere though. Having attended the BRIT School, Rodgers honed her talents in the same institute as the likes of Adele, Amy Winehouse and King Krule. Now she's writing songs about the unconscious state, and relaying modern narratives about anxiety to a clued-up millennial generation. ""It's definitely an album about mental health, dream states and that confusion that can whirl around in your head sometimes," she says in an interview with DIY. With such a mature attitude, great label behind her, solid band, and so much kudos at a great age, the next thing to be anxious about it how big she's likely to get. Looks like Teenage Kicks are not so hard to beat after all.