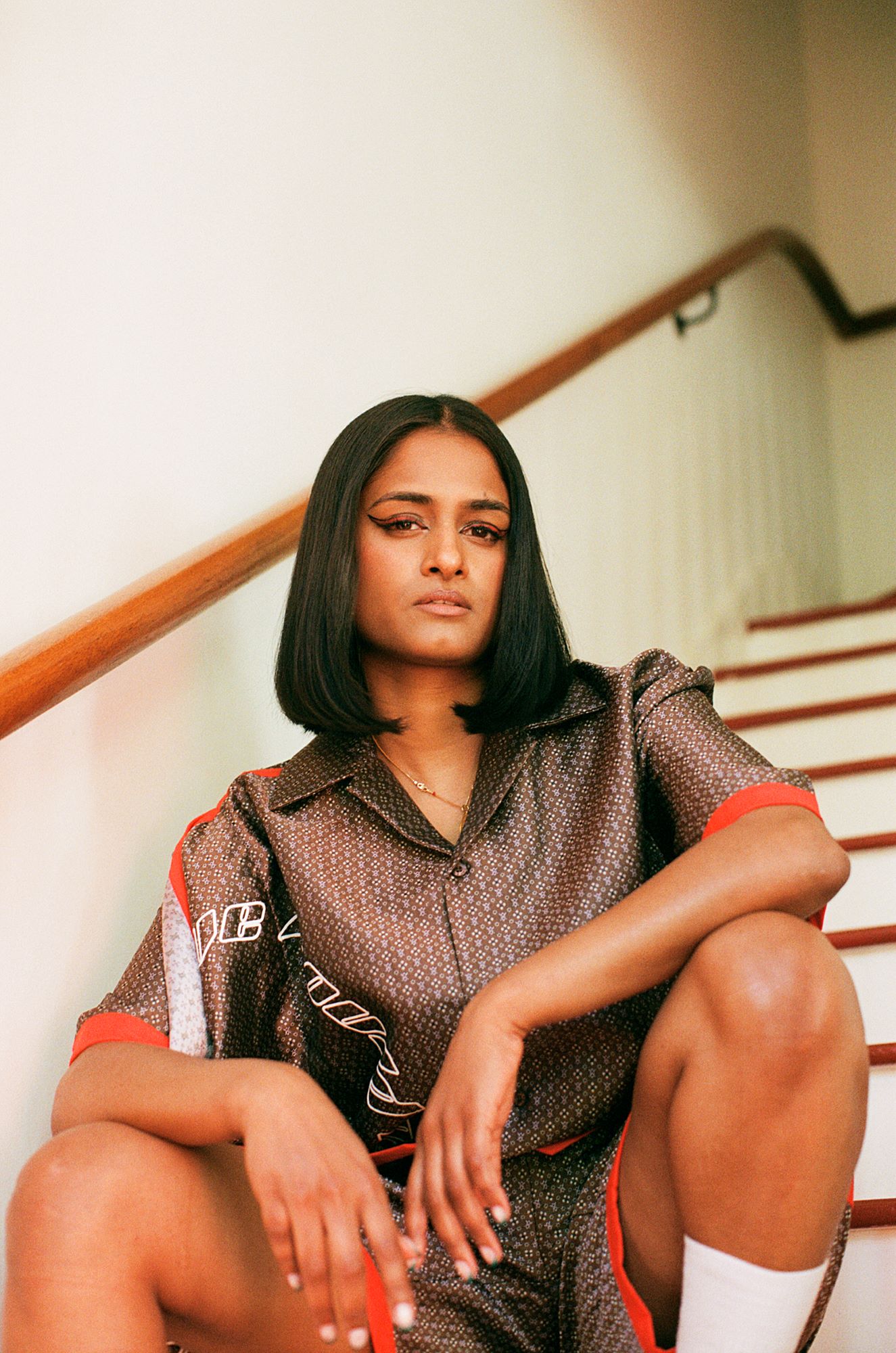 About
File under
MIA, Jungle, Kehlani
" One of a kind, Swiss-Sri-Lankan R&B star who sings in both English and Tamil "
It almost wasn't supposed to be for Swiss, hip-hop newcomer Priya Ragu. Raised by her Sri Lankan parents in the Swiss town of St. Gallen, Priya would covertly sing along to western pop songs in her bedroom, while her parents listened to Tamil Music in their living room. Pushed to pursue a relatively normal career, Priya ended up in the world of accounting, before finding the successful formula she needed to leave behind her 9 to 5. With an abundance of perseverance, and the help of producer-brother Japhna Gold, Priya released her debut single 'Good Love 2.0' in the summer of 2020. That kick started her career, and ultimately landed her a deal with Warner music.
If it all seems a bit quick, it's because it was. On her recently released debut album/mixtape 'damnshestamil', Priya embellishes her Tamil heritage, mixing together traditional Sri Lankan musical styles with more modern R&B and hip-hop tropes. Across the ten-tracks, Priya not only works Tamil lyrics into her infectious English-language pop tracks, but the music is also indebted to the country's traditional musical styles. Songs like 'Chicken Lemon Rice', and 'Kamali' speak to her traditional upbringing, with upbeat and evocative tabla rhythms. 'Lighthouse' plays out against a sultry Eastern flute, while 'Santhosam' (which translates to 'Happiness') is sung exclusively in Tamil, and performed using traditional instrumentation.
Having left the spreadsheets behind just last year, it's been a quick rise to the top, albeit a deserved one. Asian women are few and far between in the mainstream music scene. Having also collaborated with Jungle on their recent album, it's safe to say Priya has all of her boxes ticked, and her numbers tallied correctly, such that we're bound to see and hear more from the R&B star in the near future.
Picture credits: Matilda Jenkins