About
File under
Khruangbin, Bran Van 3000, The Go Team
Free style
Lofi indie hip-hop
" Evoking the sound of 90s indie rap trailblazers such as Len, and Bran Van 3000, Shark Tank are bringing retro hip hop vibes back in 2021 "
What a difference a year makes. Having only found their feet last year, this Austrian indie hip-hop trio have already built their own sound and community, and put down an album's worth of material.
The story behind the band's success is one of two worlds combining. It began when Austrian rapper Mile went into the studio with local producer Marco Kleebauers, from the award-winning act Leyya, to record some beats and melodies. The resultant EP, 2020's 'Dirty Leaks' was a record rooted in classic hip-hop and old-school sampling. For the next record, Marco suggested adding a female vocalist. Enter singer-songwriter Katrin Paucz from local indie-band Oehl, whose tender vocals quickly become a permanent addition to the band's aesthetic, implementing a folk sound and guitar lines to the beat-laden foray.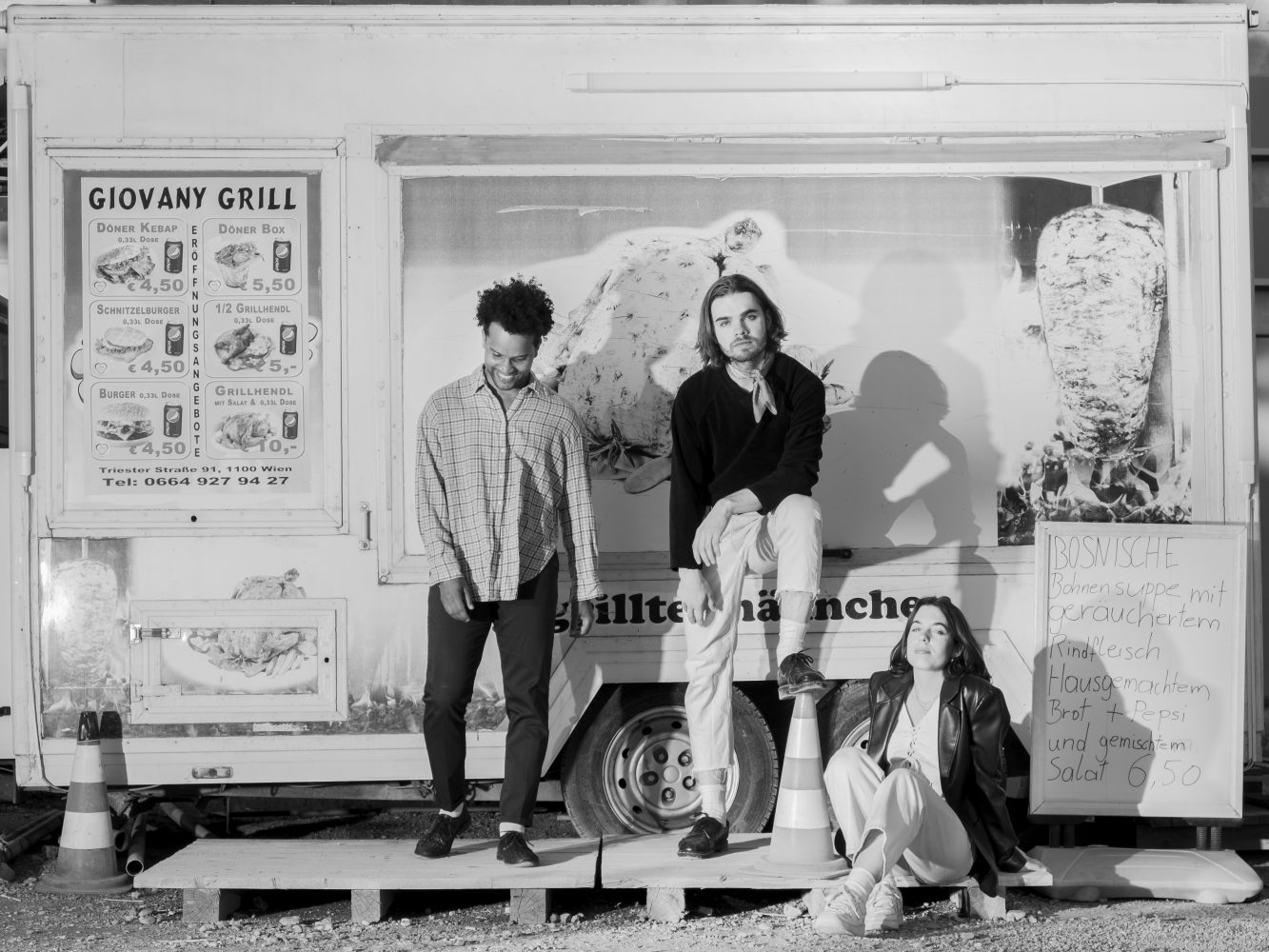 In 2020, with the new line-up, the band released their first EP which featured the single 'Washed Up', a record about overworking that blended the lo-fi aesthetics of Khruangbin with some boom-bap beats and Pharcyde-like raps. Debuting at no.1 on Vienna's Radio FM4, the track is drenched in a retro-filter, switching between clean and saturated styles as it bounces between Paucz's and Mile's vocals. Fast forward to 2021, and the band have followed up their successful debut year with new single 'For Myself', a melancholic, hip-hop meets funk ode to breakups, that serves as a taster for their up-coming debut LP 'Get It Done', due for release in May 2021
For a band that got together only last year, the pandemic hasn't been so hard on these Austrian up-and comers. Now Katrin, Mile and Marco can look forward to finally playing their first live shows, sharing their personal, poignant pop with a crowd that up until now has only experienced their music online.