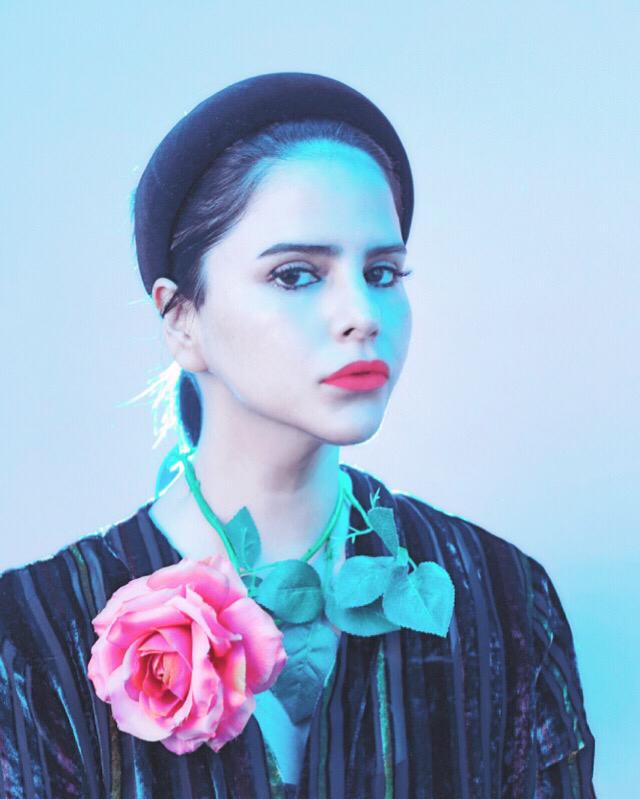 About
File under
Kornel Kovacs, Shanti Celeste, Leon Vynehall
Free style
House music from the perspective of a world traveler.
" Inspired by Peru and crafted for Berlin, Kourtesis' hypnotic music is dancefloor and meditation ready. "
Berlin-based, Peruvian-Greek producer and singer-songwriter Sofia Kourtesis is an artist that elicits colorful imagery and dreamlike soundscapes throughout her work. With a growing number of international accolades, Kourtesis conjures up music that is both inspired by her native Peru and crafted for her home in Berlin. Having worked at many levels in the industry, from booking events at clubs in Hamburg and Berlin, to DJing fashion events and international nightclubs, Kourtesis has now firmly established herself as a singular artist with an impassioned, spiritual vision.
Starting out on Axel Boman's Swedish imprint Studio Barnhus, Kourtesis' output originally wavered within the realms of ethereal deep-house, using fragments of samples and vocal cues to create subtle, organic phrases within her work. And although this particular brand of music lent itself to comparisons with the likes of The Field, and M83, Kourtesis still managed to impress with her own particular signature style.
This year, Kourtesis will release her new EP 'Fresia Magdalena' on Ninja Tune's sub-label Technicolour. The first single from the EP, 'La Perla', was the first record she actually sang on. Inspired by the waterfront from her home-city of Lima, Peru, the song was written about her father, whom she lost to leukemia while making the record. Although the context is one that is deeply sorrowful, the music remains uplifting and mesmerising. It also features field recordings taken from the Peruvian capital, lending itself to a certain magical realism, something that has come to define the musician's output of late.
'Fresia Magdalena' takes Kourtesis in a more artistic and creative direction, with music that walks the line between dance tracks and more unconventional song structures. Fear of being stuck to any-one genre, with a talent to draw on many sound sources and samples (for which she has been labelled a 'musical magpie') Kourtesis always manages to sound fresh, varied, true to her international roots.