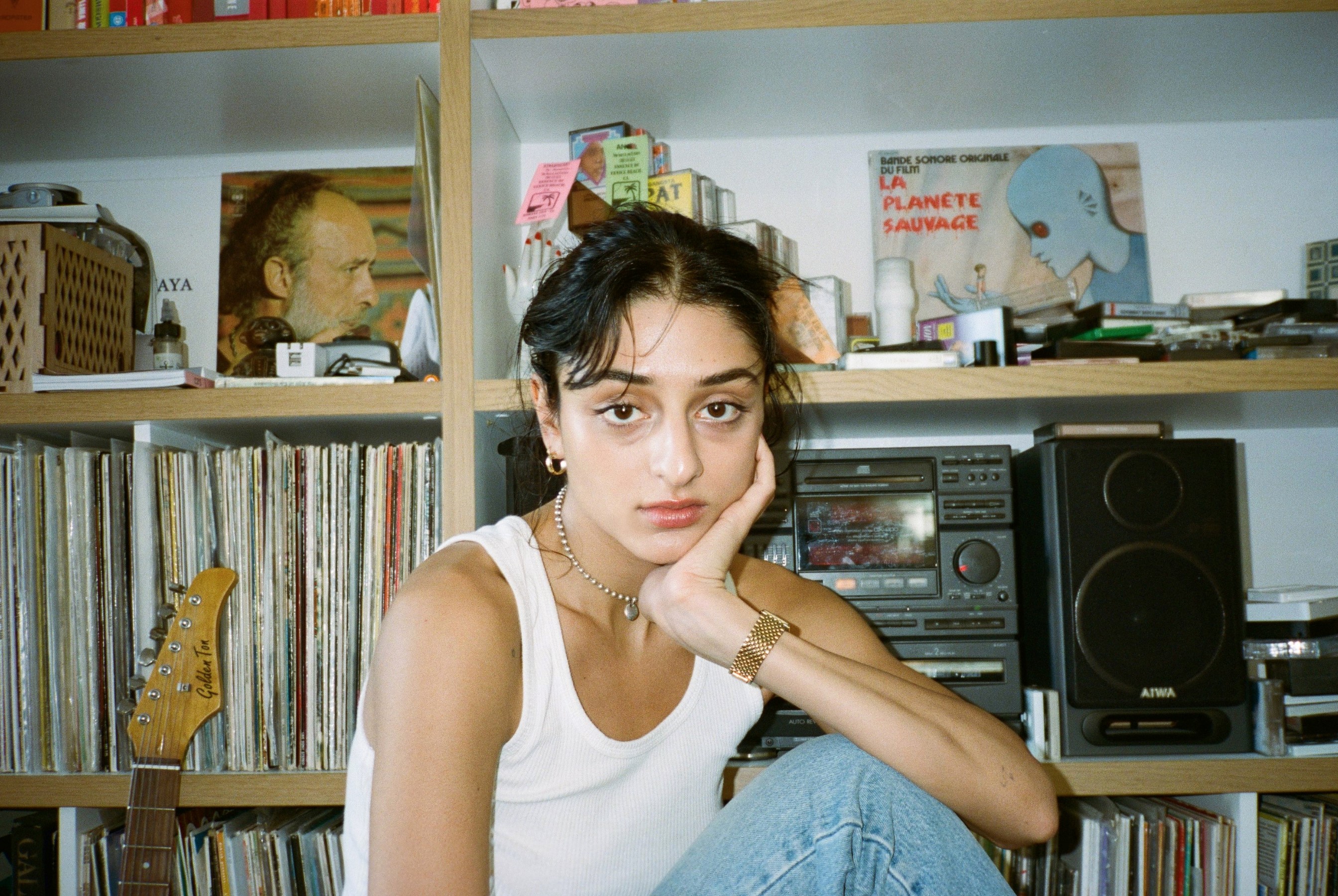 About
File under
Gary Wilson, Ariel Pink, Nico, Anna Karina
Free style
experimental indie electro-pop
" A re-imagining of bubble-gum pop in French chanson style "
Sofie Fatouretchi was born in California to Iranian and Austrian parents, and grew up between the USA and Vienna. Today she's based in the Austrian capital, where she works as an artist, curator and DJ. Soaked in music and musicality for most of her life, the talented chanteuse has been working away in the industry in various guises for a long time, building a varied CV.
A radio host for ORF's FM4 as well as for the London based station NTS, with studies at the University for Applied Art, she is a classically trained instrumentalist and plays the violin in the Wiener Akademische Philharmonie. In 2016 she curated the compilation 'Sofie's SOS Tape' for the LA label Stones Throw, which included the collaborative track 'Abeja', with hip-hop record producer Mndsgn. This colourful life and varied musical experience is nonchalantly applied in her sound. Sofie creates a delightful collection of unabashed pop songs, influenced by 60s, 70s and 80s pop and filled with lo-fi arrangements, cosy analogue synths, staccato piano, steady basslines and balmy guitars.
In her debut album, 'Cult Survivor', which dropped in June 2020, the artist drifts between an unexpected range of influences. She embodies a Nico-like ice goddess rising through foggy electro-pop scenery steeped in gloomy 70s underground, she delivers lo-fi home brewed production reminiscent of Gary Wilson's techniques, and she revises the style of French chansons in plain indie terms.
Everything here is viewed through her kaleidoscope of creativity: 80s synths in 'Guest', psych riffs in 'Hollywood Walk Of Fame', Otis Redding vibes in 'Georgia Waves', with lyrics drawn from her own life and inspired by the way Serge Gainsbourg and Carole King convey simple yet vivid stories. "See you in my dreams/ see you in my rear-view mirror", she sings in 'Asleep', and "Near death and other experiences/ I need your existence", in '99 Glimpses'. Sofie is all that; extremely talented and wonderfully leftfield.