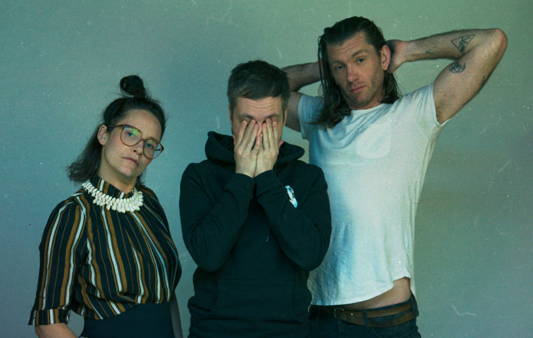 About
File under
Free style
Electronic, ambient, trans-genre
" Intriguing trans-genre folk/electronica that leaves you wanting more. "
Good friends Sóley and Sin Fang (of the band Seabear) teamed up with Örvar Smárason (of the band múm) to release a new collaborative effort monthly in 2017, culminating in the December album Team Dreams: "an emotive ocean of sound, melodies and miniature stories that gently washes over you."
With light, ethereal vocals provided by Sóley, tinged by Sin Fang's pop sensibilities and coloured by Örvar's penchant for experiment, each of the songs were written in 3 days each month. The result? A surprisingly refreshing mix of whimsy that solidly refuses to be put into a box.
The artistic freedom accorded to them through this process is something Sóley enjoyed. "I liked the idea of ​​not sticking to one particular style and sound, the result is really interesting. I had to reorganize my compositional thinking and habits when I was creating songs for this project and it taught me a lot of new things."
All the tracks on Team Dreams are part folk, part futuristic, combined in a way that only a collaborative trio is capable of achieving, and a commentary on everyday life. The collaboration was Sin Fang's idea, born out of the long wait between the completion of his last album and its release – instead of making a song and releasing it straight away. The spirit of spontaneity shows in the music; after all, with names like random haiku generator and citrus light, one is left never quite knowing where their music will take them next.