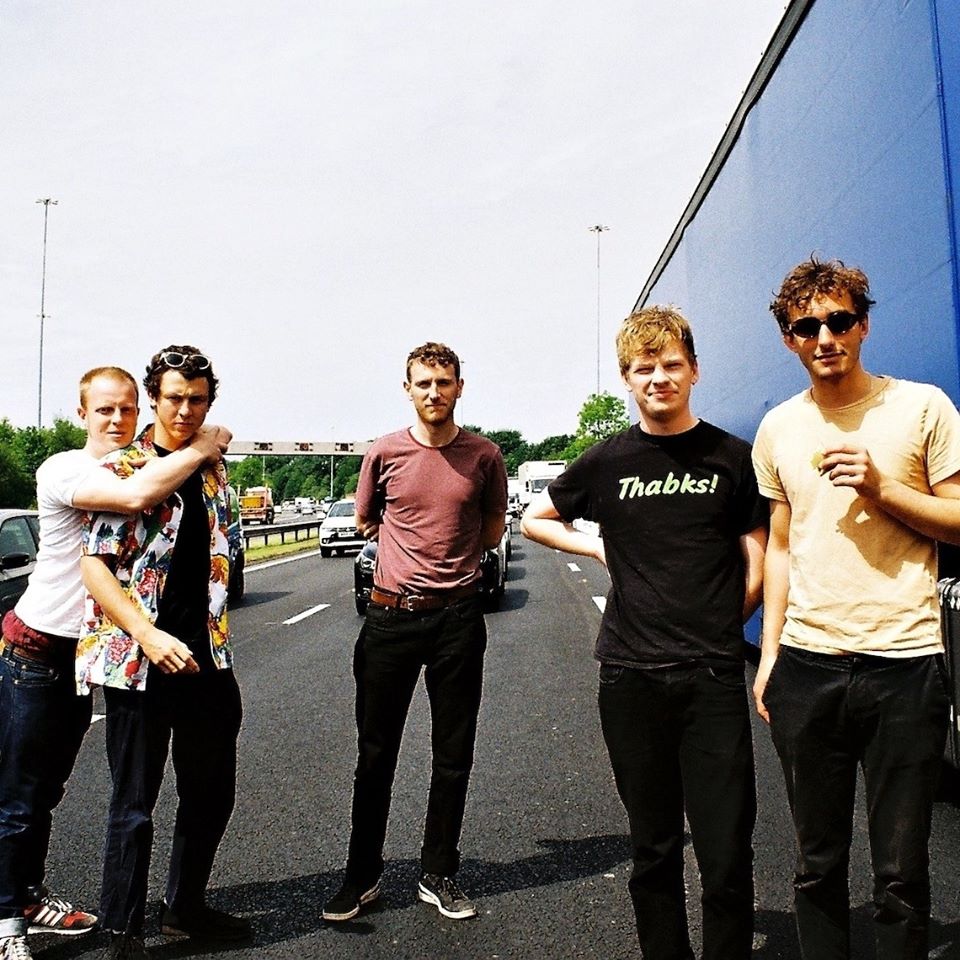 About
File under
IDLES, Foals, Girl Band
Free style
Clever tone-shifting garage punk
" Snappy, class-conscious, snarling guitar music "
Having a truly bizarre band name is one way to garner immediate attention for your new project. Another is to release distinctive, class-embittered, ragged post-punk that screams loudly against the worst of society's toxicity. Squid, true to the punchy, memorable Brighton collective that they are, went for both.
The five-piece's evolution is fascinating. Back in 2016 they were exploring a kind of tempestuous instrumental squall on their debut release 'Perfect Teeth'. That's remained somewhat in place: 2018's 'Terrestrial Changeover Blues' is a brilliant, plodding, jazzy tonal shift, but also off-kilter next to their big releases 'Houseplants' and 'The Cleaner'.
Those two whopper singles are the thumping tracks that have really gathered attention. 'The Cleaner' is brutal in its snarling, nasal repetition of its punchline, evoking Foals most aggressive moments. In a seven-minute epic, it punches capitalism in the gut as it eviscerates society for its failure to humanise its blue-collar workers, screeching "I am the cleaner and you don't even know my name". 'Houseplants' is a more conventional post-punk track, but charms, as a pulsating single that plays with rhythm and raises to a punchy crescendo.
The style here shape-shifts, refusing to conform to songwriting convention as Squid take brief genre stop offs and drive home embittered lyrical points. The concept is brought home in their confused and reaching reviews: in a DIY interview, the band laughed "a review said, 'Why have one good idea when you can have eight?' And I think that's spot on."
All in, Squid are audacious and vibrant and totally in keeping with the plethora of emerging, viscerally angry punk bands poking their heads above the parapet in 2020. They do it all while somehow managing to nod to the likes of Joy Division, the edgier indie feels of 15 years ago, and that year we all loved math-rock and even sound coherent doing so. Embrace the snarl.