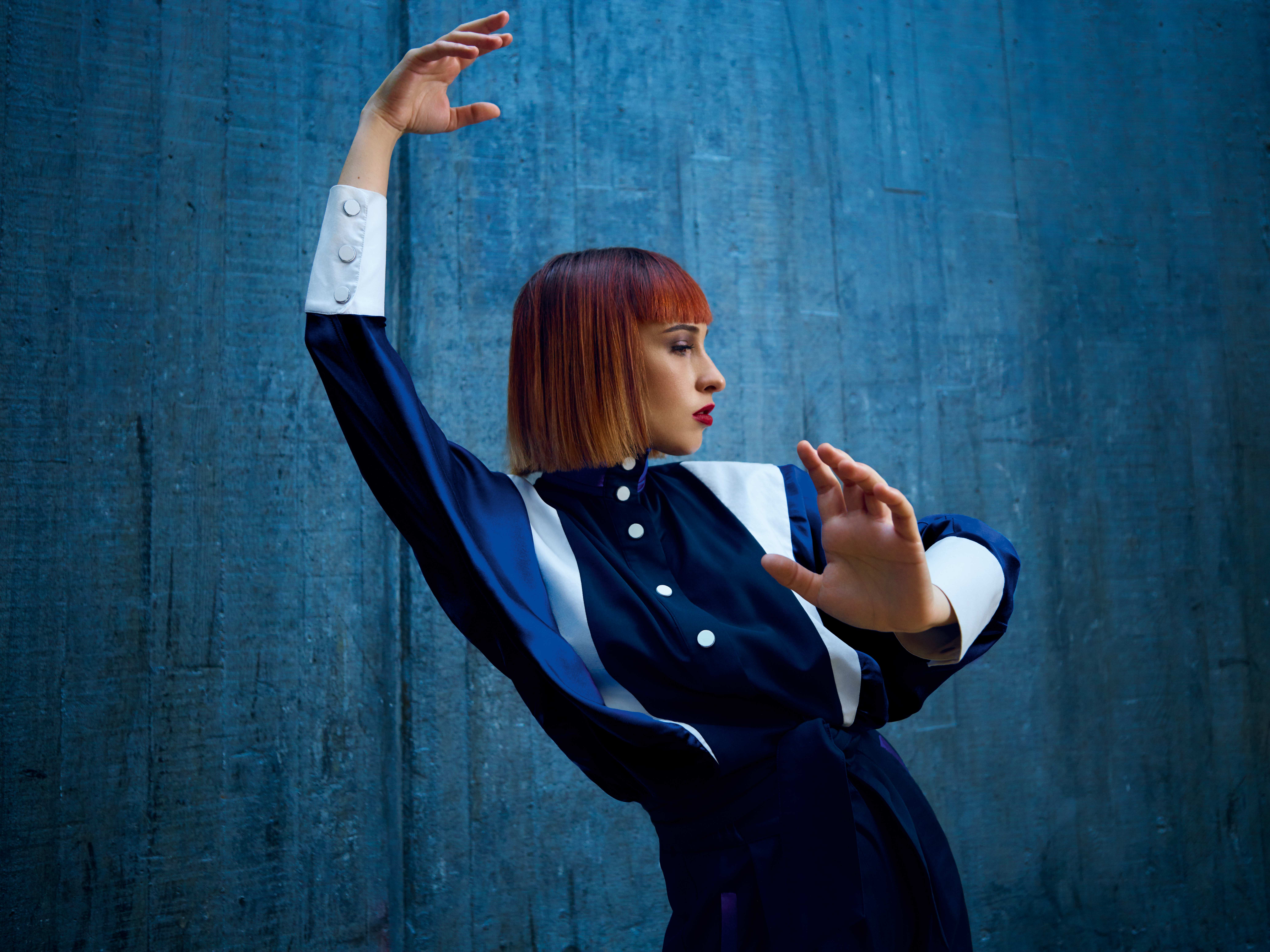 About
File under
Stromae, Angèle
Free style
" Radiant mix of pop with big choruses and electronics for smoky clubs "
On paper, it is not very surprising that Suzane is one of the most scrutinized, commented on, loved artists in France over the last few months. Her journey has long seemed naturally destined for the stage, and for the light. First there was the discovery, thanks to her parents, of major artists such as Edith Piaf, Barbara and Jacques Brel. Her experiences encouraged her along this path, one with a talent for expression, involving the discovery of classical dancing, then singing lessons. She was, at only ten years old, already calling herself by her later stage name 'Océane Colom'. But something was missing.
As she developed, Suzane experienced doubt and depression, learning to understand herself, accepting her homosexuality and finding the will to talk about it. For several years, she worked in food service jobs, preparing a plan. In 2017, the name Suzane first appeared, a branding taken on in tribute to one of her ancestors. 2018 saw the release of her first two singles, 'L'Insatisfait' and 'La Flemme', as well as her first concerts, during which she performed alone, occupying a space equivalent to ten men and ten women. In 2020, here she is, crowned a live revelation during the 35th ceremony of the Victoires de la Musique, and happy mother of a first album, 'Toï Toï', a radiant mix of pop with big choruses and electronics for smoky clubs.
It may all seem quick, even dazzling. But this career, this singer, is the result of mature, logical thinking. Suzane is not afraid, today, to speak out, to sing about domestic violence, lesbianism, bodies and gender. But before she could do that, she had to learn some key lessons. Those lessons were about herself.
MUSIC EUROPE DAY 2020 – INTERVIEW & LIVE
On Saturday May 9th, from 2pm to 12am, the European Union and Europavox presented a great musical journey for this day that unites Europeans. Recorded by whatever means available and with plenty of imagination, around thirty artists from thirty different countries passed each other the mic to share their music, their optimism and their vision of Europe.