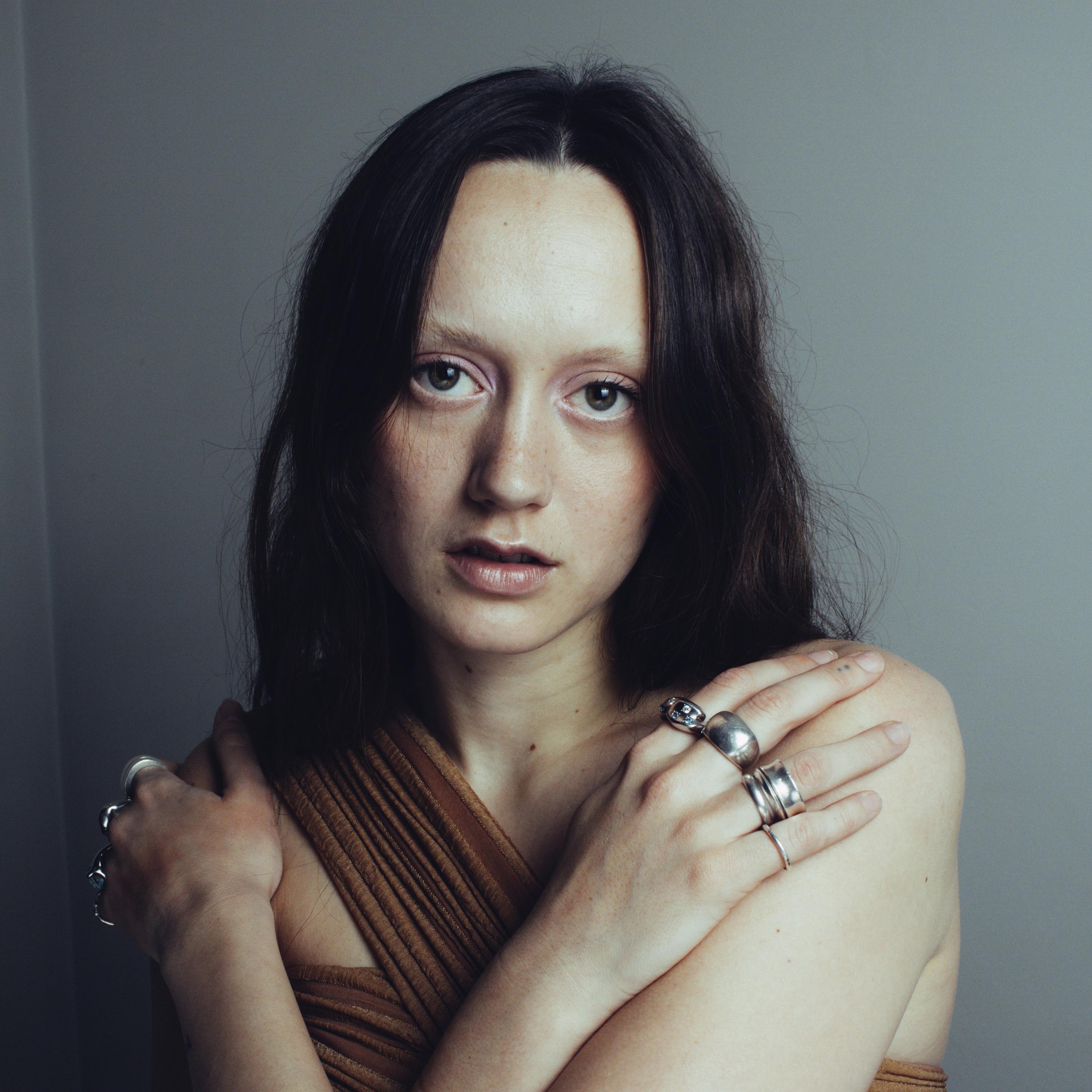 About
File under
FKA Twigs, Banks
Free style
Magnetic, dark pop
" A Belgian singer-songwriter pushing pop forward "
A few years ago, Tessa Dixson studied graphic design in Brussels. Her passion for fine arts is still palpable in the music she makes today, her carefully thought out videos and deeply personal artwork reflecting who she is. Some people in her country discovered her on national TV when she performed on the Belgian version of The Voice (when Tessa was only 16, in 2014), or later when she collaborated with her fellow Belgian artists Roméo Elvis and Warhola. Others were introduced to her dark, reflective universe in 2020, when she released her debut album, Genesis – a mystical title referring to the beginning of her musical world, just like the Book of Genesis describes the creation of mankind. She made this album with her two mentors, Reinhard Vanbergen (of the band Das Pop) and his wife Charlotte Caluwaerts, who contributed their ideas to songwriting and production. Some of the tracks they made together have a spiritual quality ('Promised Land', 'Prayer', etc) mixing dark synth-pop, electro beats and modern R&B.
Although Tessa Dixson was born and raised in Belgium, her father is British and most of her family live in the US, where her parents also lived for a while. Her perfect English accent comes from her double nationality, and enables her to rival English-speaking stars such as FKA Twigs and Banks, who are musically quite similar to her. After releasing some remixes of her tracks (by Glauque and Yellowstraps, among others) in 2021, Tessa Dixson recently unveiled a brand new song, 'Creep', followed by 'Forget U. No'. We will not forget you, Tessa!