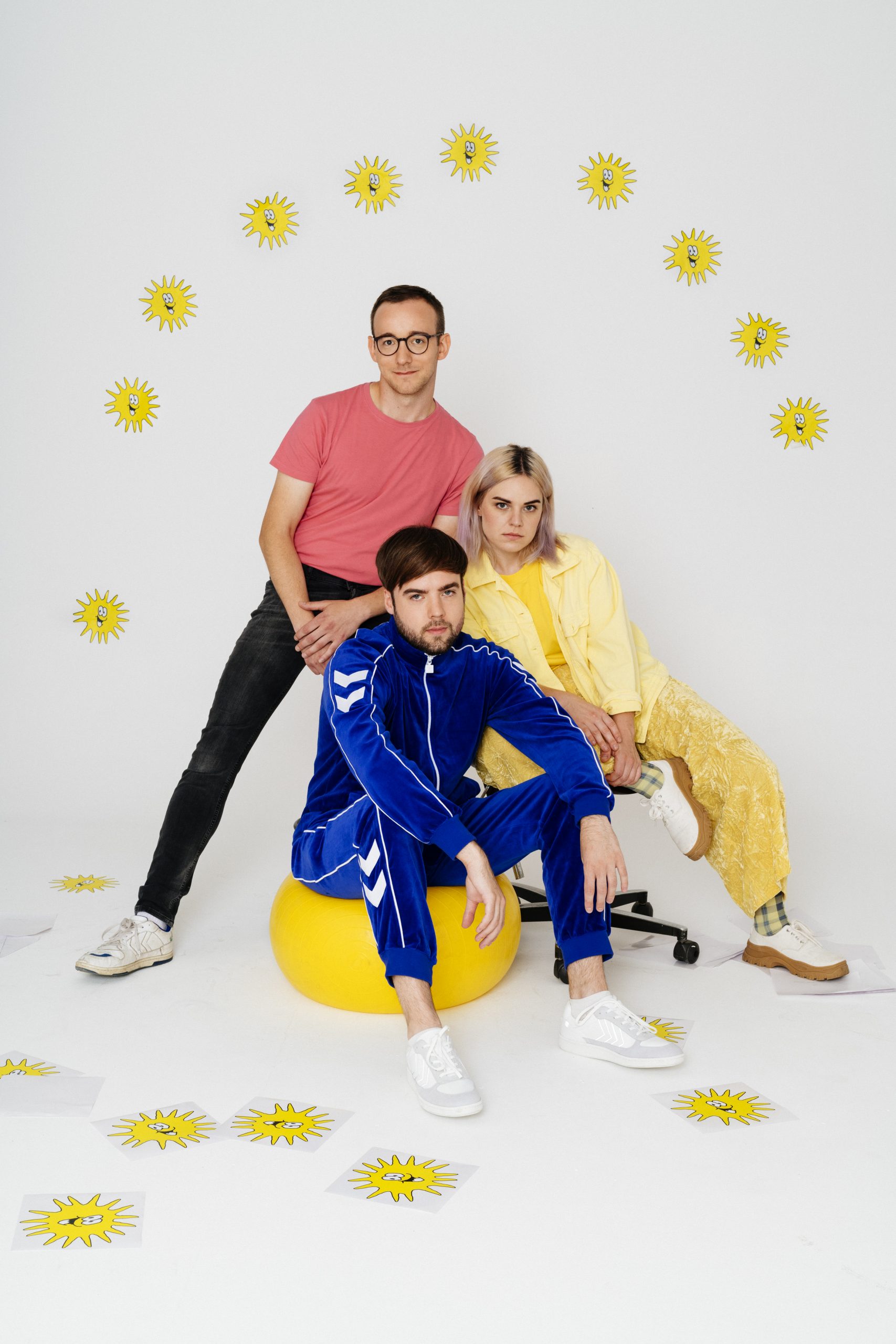 About
File under
Gurr, Die Nerven, Gang of Four
Free style
German Pseudo-political pop
" Simple rock-punk sonic aesthetic, general passiveness, and finger-on-the pulse mentality "
Changing and troubling times often call for a candid look on our world. Something that is light-hearted, spirited and fun, as opposed to the dank and fearful. It is this particular brand of flippant, social commentary that German indie-rock three-piece The Screenshots specialise in. Originally best known for their quick-talking, satirical Twitter avatars, the band finally decided to reveal themselves as the Cologne-based musicians Dax Werner, Kurt Prödel und Susi Bumms.
The band engage in discourse in modern, and contemplative issues, such as the economic hardships and renting out your small apartment to foreign guest on 'AirBnB'; the (yikes) faux-aspirational nature of modern-times in 'Träume'; and the narcissistic nature of contemporary culture in 'Manchmal', aka. Maybe.
This type of candid and satirical songwriting has already won them many plaudits within Germany, with Rolling Stone magazine labelling them "the most exciting German-language guitar rock of the hour", and Der Spiegel naming their latest album '2 Millionen Umsatz mit einer einfachen Idee' (2 million sales with a simple idea) record of the week. The band have come a long way since their debut EP 'Ein Starkes Team' (A Strong Team), but their simple rock-punk sonic aesthetic, general passiveness, and finger-on-the pulse mentality has connected with the German mainstream.
It's not a million miles away from the conversational spirit that IDLES have been beating the UK with, but within the German context the band find themselves closely compared to the likes of Die Nerven. The Screenshots offer an incisive and much needed discourse on the expectations and realisms of modern-day German youth, presented in a way that's far from being too sober or brash. In our day and age, who really looks up to Elon Musk as an idol, when your idols can be more like you; kids who can get two-million sales with a simple idea.