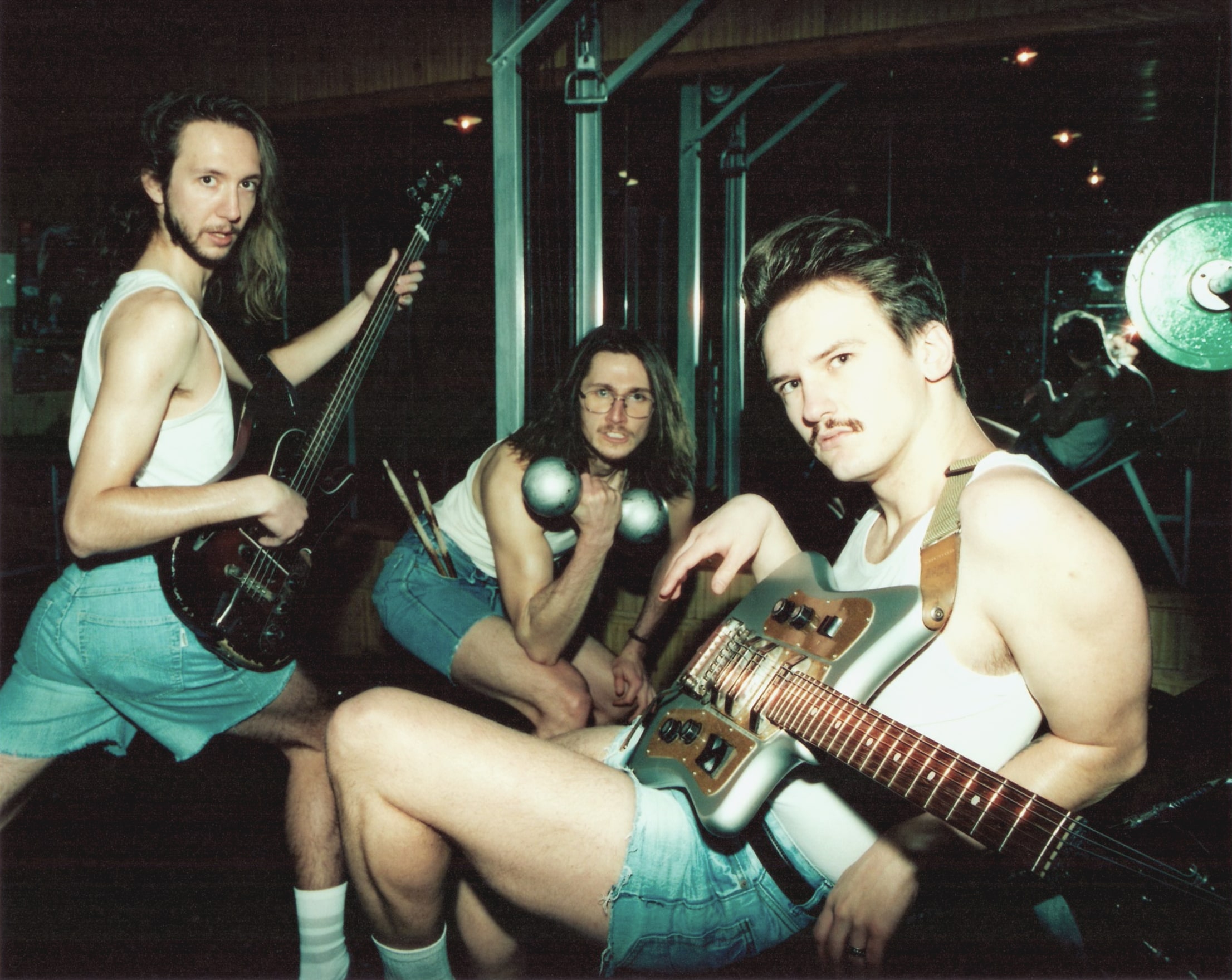 About
File under
Queens of the Stone Age, Primus
Free style
Psych proto-punk
" A funky proto-punk horror-rock party band "
Timid Kooky are all about cartoonish celebration of the mundane: although they are flimsily pegged as an indie-rock band, there is a lot more to it than that.
The Lithuanian trio mix alt-rock, progressive-rock, noise and funk, creating a strange yet addictive style. Their songs are little more than chants laid over menacing, and at times hypnotic, riffs that are as fascinating as they are visceral. Queens of The Stone Age and Primus are cited as music influences, and their style also contains echoes of the Beastie Boys' wackiness, and the post-hardcore sonic assault of Rollins Band.
Their musical boldness and independent D.I.Y. ethos were met with praise when in 2017 they were named the Best Young Band in Lithuania, as well as the Best New Baltic Band at the NOVUS music contest.
In 2018, Timid Kooky released their debut LP, 'Tanzen', followed by extensive touring, causing mayhem wherever they went. From underground clubs in Berlin to celebrated showcase festivals (like MENT in Slovenia), from Spain to Russia, Timid Kooky tested their unusual formula in front of international audiences. And even COVID-19 couldn't stop them, as the band was chosen to play at the digital edition of Eurosonic festival in January 2021.
April 2021 saw the release of long–awaited EP 'Baby Be My Spiderman' – another slice of infectious music that even the musicians themselves find difficult to describe, naming it (ahem) "extreme-experimental-psychedelic-scooter-jazz-proto-punk-stoner-rock-rainbow-black-metal". As long as they continue creating their genre-defying racket, we're fine with that.