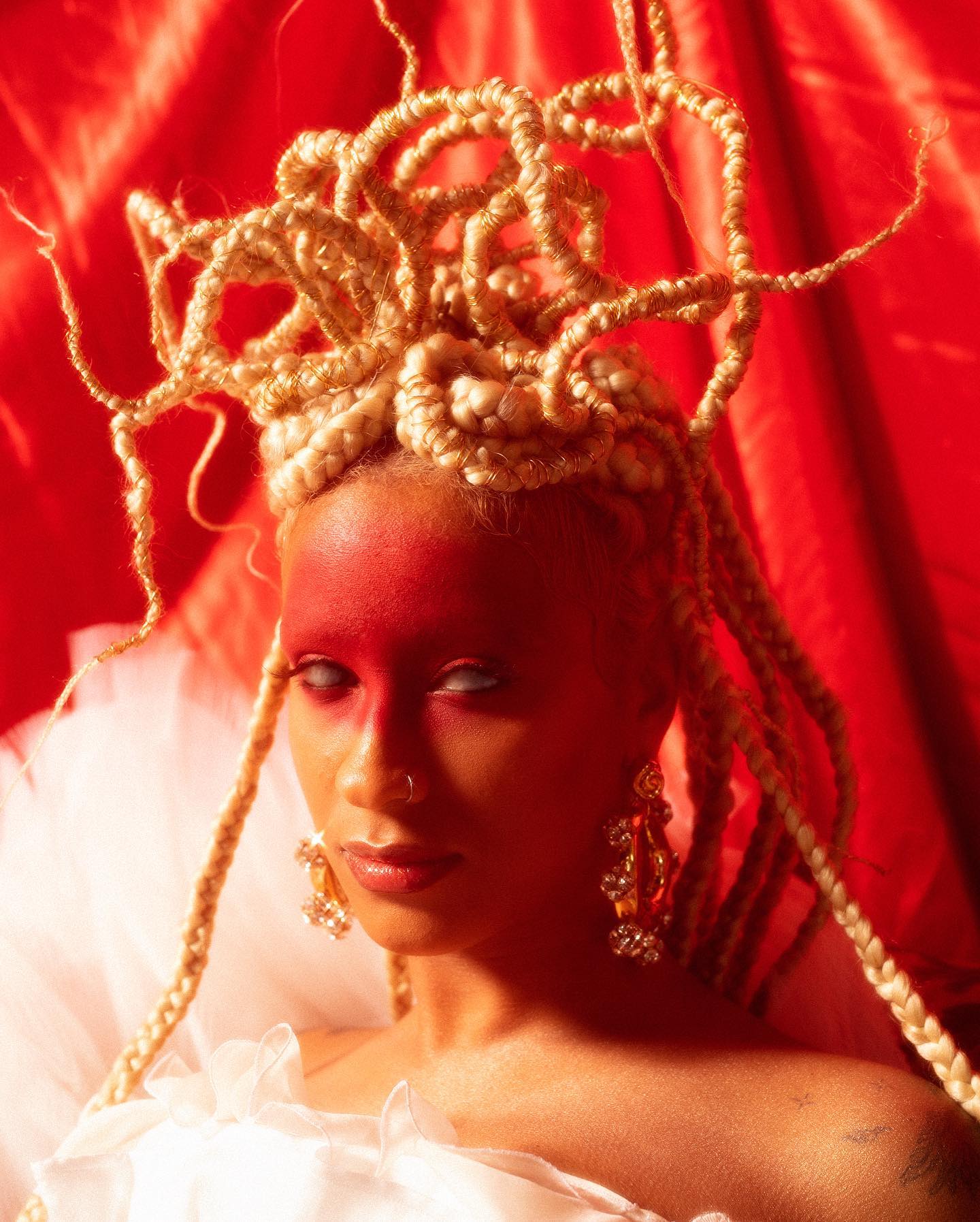 About
File under
IAMDDB, Princess Nokia
Free style
hip-hop/trap, R&B pop
" Syrupy, slick urban pop "
Tallinn-based R&B artist Yasmyn came to the scene's attention in 2019, thanks to her low-key sleekness, confident stage presence and sugary tunes. Those tunes are reflected in her debut album, Slowfall, composed of 10 tracks of electro-tinged trippy trap-pop featuring the likes of KKPalmy, Hennessy and Moeazy. The album earned her an Estonian Music Award nomination in the Best Rap Artist category which closely coincided with her performance at Tallinn Music Week, where she was praised as an Estonian hip-hop newcomer. That in turn, secured her a slot in ESNS 2020. 
Swinging from menacing trap to honeyed neo-soul, Yasmyn voices her inner thoughts and lets her emotions run free while offering hazy, laid-back flows in English, in songs like 'Rich' and 'I Like U A Lot'. Her mellifluous vocal tics, along with splashes of house, hook-laden pop and mellow vibes, sit alongside those of IAMBDD, Jorja Smith and Princess Nokia.
A year later, her debut release came along featuring artists and producers from around the world. Her new five-track EP 'Illusion's, finds a balance between R&B and soul-pop, only this time through a darker, more feminine, yet vigorous and experimental lens, unlike her previous work.
On December 22nd, 2020, she released 'How Much', a lush urban-jazz contemporary ballad that serves as the first single from her upcoming album, out in spring 2021. The track comes in collaboration with Estonian label TIKS Rekords, and follows the artist's successful transition to a more indie- soul image.
This time Yasmyn lets herself loose and soft even in her lyrics ("I see dreams of you and me dreaming") showcasing more depth. Even her singing is smoother and stronger than before, free of any excessive vocal pyrotechnics, while also keeping her modern R&B edge. She's done something similar before (for example, in 'I Like U A Lot" and 'SlowFall'), but now things take a more seductive and mature turn.
Yasmyn (Sinencia Jasmine Kass, as her real name goes) is a really exciting persona. She gives off realness, coolness and a natural talent that sends her straight to the new age of the Estonian urban scene.